Organic Shop Haircare Review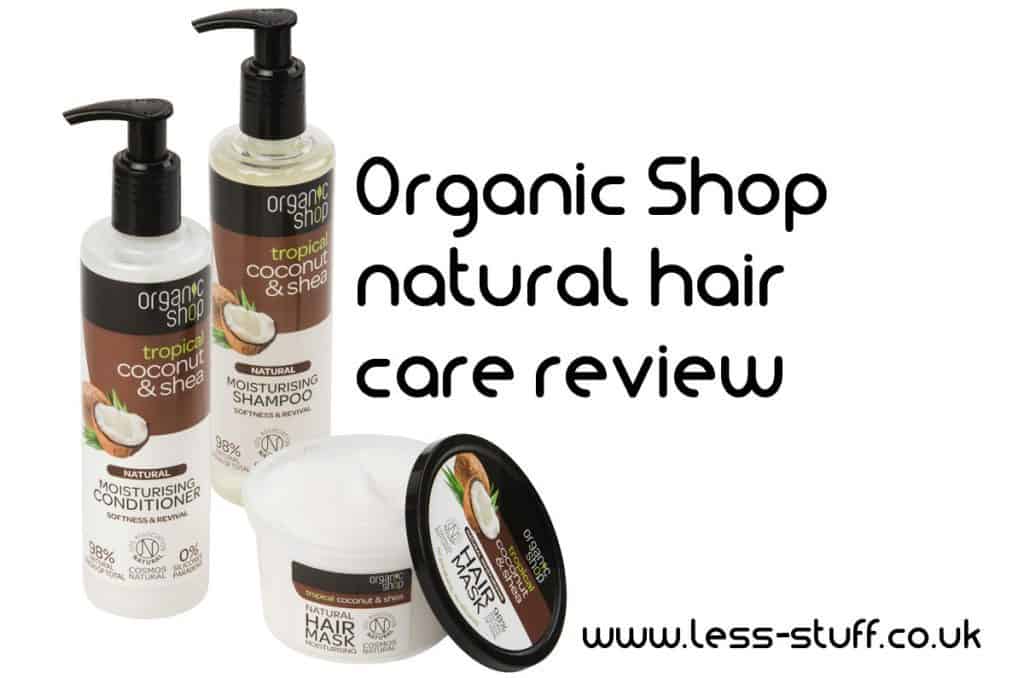 I'm a firm believer in the idea that small changes for the better get you there in the end. Although I'd love to be zero waste with my hair I have yet to find a solid shampoo that doesn't make me me want to scratch my head off. The next best thing for me is to convert to organic and cruelty free shampoo and conditioner. If that shampoo is paraben and micro-bead free and doesn't cost a fortune I'm on the road to making more sustainable choices.
Along came Organic Shop, with their 98% organic range of natural hair care products.
Adverts keep the site running
I've got short hair, increasingly wiry as I go grey. My son has long wavy hair with dry ends so I chose Coconut and Shea for the moisture and the smell.  Organic Shop say that the shea repairs split ends and smooths frizz and the coconut makes hair 'lustrous and shiny'. I'm not convinced that split ends can be repaired but I was impressed with how my hair felt after washing. The hair mask is great, it did make a difference to the softness of my hair and it didn't leave it feeling heavy or greasy.
The Coconut and Shea range smells lovely. The shampoo and conditioner come in pump top bottles and Organic Shop say that all of their packaging can be recycled.
Key points
The pumps do not give out a great deal, which is good in my opinion because it means less waste. I must have wasted hundreds of pounds over the years with shampoo that comes out of the bottle in gallons that just get washed away.
The shampoo does not give you big bubbles. This is because there is no SLS (a foaming agent). It washes hair just as well but takes a little getting used to if you are used to big bubbles.
The hair mask is fantastic stuff. Luxuriant thick gloop that left my hair feeling soft but not heavy.
It is super cheap. Everything in the range is £2.50 and for the money this is really good value.
Organic Shop products have a Soil Association COSMOS logo which guarantees:

No Animal testing
No GM ingredients
No Controversial chemicals
No Parabens and Phthalates
No Synthetic colours, dyes or fragrances
Organic Shop say
"All our products contain at least 98% naturally sourced ingredients with at least the lead active ingredients always being Organic, hence the name "Organic Shop"!

Many of our products are Vegan friendly, please get in touch for a full list just to be sure!"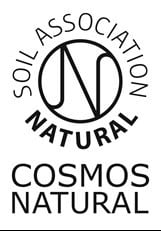 You can find Organic Shop haircare products in Tescos or online at www.organicshop.co.uk
Adverts keep the site running
Disclosure Organic Shop have gave me some of their hair care range to review.
Adverts keep the site running
Like what you see? The less-stuff Patreon Community gets early access, exclusive content and freebies. You can become a Patreon for as little as 22p a week!