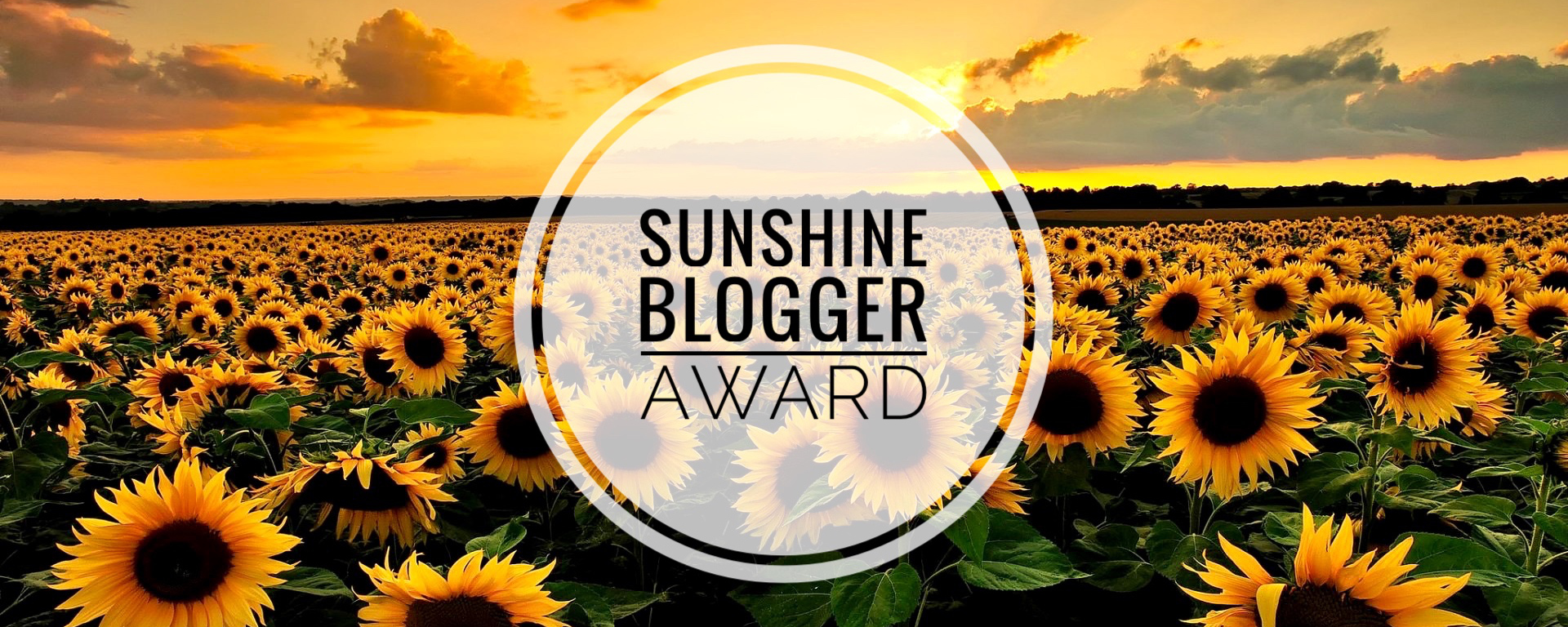 Less-stuff has been nominated by Kekoas Korner for The Sunshine Blogger Award! It is a way of sharing websites that have happy content from around the world.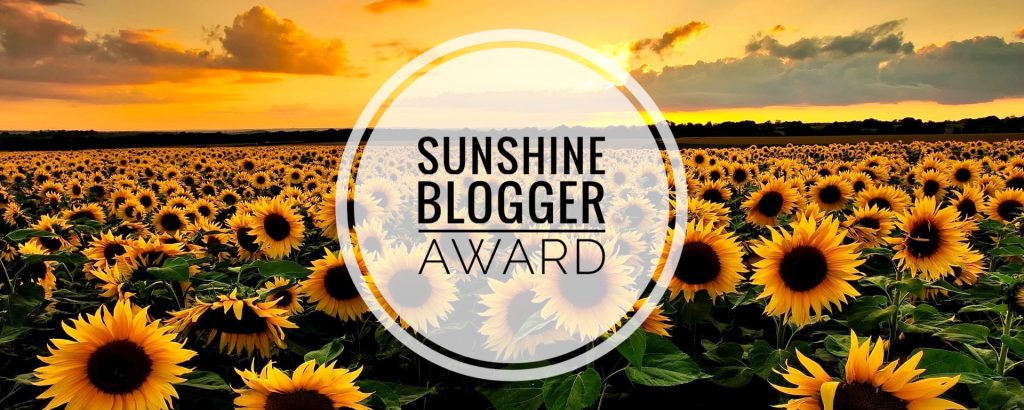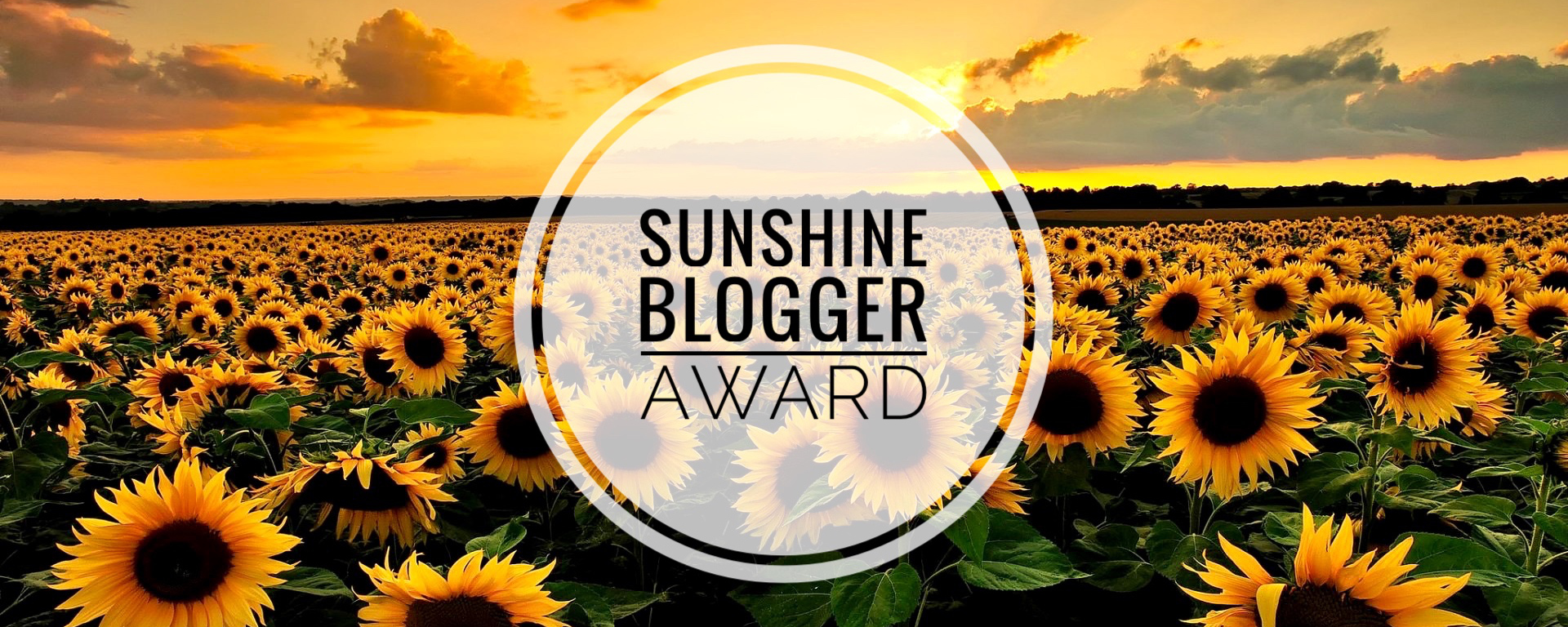 The Sunshine Blogger Award and is a way of connecting bloggers who have a positive and happy message. It is a kind of chain letter of inspiring content. I'll answer questions that Kekoas Korner set and I'll nominate other bloggers to answer my questions.
Adverts keep the site running
These are the rules:
Thank the person who nominated you for the Sunshine Award and link back to their blog
Answer the questions set by the person who nominated you
Nominate other blogs and give them questions to answer
Notify your nominees through social media or commenting on their blog
List the "rules" and display a Sunshine Award logo in your post
The blog that nominated me is all about music and luckily I love music! Here are the questions Nina set:
1) I just started my blog and now I'm wondering why you started blogging?
I started blogging about 13 years ago but back then it was all baby and breastfeeding related stuff. It was a way for me to share my research and connect with other mums. I use blogging as a sort of journal to record methods, recipes and ideas that work for me now. So this site is mostly about gentle decluttering but also has tutorials for making things, ideas for using up leftover food and ways to save money sustainably. All things I am interested in now.
2) What's the most special concert you've been to?
The concert that left me reeling back in the 80's and still has a memorable impact was The Psychedelic Furs. I would have been around 15 when I saw them, stone cold sober, a coach journey away from where I lived. It was the most immersive experience and I felt happily dazed for weeks afterwards.
Adverts keep the site running
Like what you see? The less-stuff Patreon Community gets early access, exclusive content and freebies. You can become a Patreon for as little as 22p a week!
The best gig I have been to recently was Swedish Death Candy, in a set that was far too short but smashed it so hard! I can hear bits of Hendrix, Pink Floyd, Soundgarden, The Pixies and even All Saints in this!
My record collection goes from ACDC through to Kate Bush and ends up at Zappa so I was also really happy and lucky to see Dan Pen and Spooner Oldman earlier this year. It was a bit of musical history that has become part of me and made my hair stand on end.
3) What would be the connection between your blog theme and music?
The theme of this site is gentle decluttering and the message is that it is ok to have stuff! It is especially ok to have stuff if you love it and I love my record collection! You can control clutter without being a minimalist.
4) I do a lot of crazy things for concerts so what's been the craziest thing you've ever done?
I've been moderating the crazy for some years now. I have sung on the main stage at Glastonbury though. OK, it was to a field of cows 2 weeks before the festival when I was a crew member but it is a fun claim to fame.
5) Back to reality. In 5 years where do you want to be with your blog?
I'd like to have other contributors on a regular basis and I'd like it to be a place where people want to visit often because it has useful info.
6) I have difficulty to answer this question myself but let's see if you can. What is your favourite song and why?
This changes all the time but a consistent favourite is How Could You? I love a bit of Billie Holiday Teddy Wilson. And the line 'all those little things you didn't do' is really clever.
7) Let's be positive now and lift each other up. Which features do you like most in yourself?
I a tenacious and I have nice toes.
8) Now that we love ourselves we can be creative. How about short poignant sentence that describes your blog – kind of like slogan.
Simple money saving ideas to help you lead a less cluttered life and be kind to the planet.
9) If you could live through a perfect day how would that day look like?
It would start with a very relaxed brunch later in the morning, possibly with a bloody mary. There would be a nice walk in the countryside, back to a bubbly bath and a massage then more lovely food, tapas maybe and either a good gig or film.
10) I love food. So what's your favourite dish and why?
Before my mum was vegan she made a mean Baked Alaska, she has been doing weird stuff to emulate egg white with chickpeas though so it might be possible again. I can't bake anything decent in my crappy oven.
11) Lastly if you could meet anyone famous for dinner who would it be and why and where?
I'd meet John Miltons daughter and ask her if she wrote any of Paradise Lost. It has a very strong female role in it and I like to think she changed her dads words when he dictated it to her.
I'm nominating:
Hedge & Hog Prints aim to create emotional connections through our designs. They are bringing thoughtful back for when words just aren't enough.
Twitter @hedgehogprints
Facebook HedgeAndHogPrints
Victoria from Thimble End says "I believe that a life with craft is a necessity; an antidote to modern living and a welcome escape from life. I also believe in sustainable, ethical choices that look after both the environment and people, and so Thimble End is my place to bring those things together."
Twitter @victoriamaus
Facebook thimbleend
Exeter Baby Activities is the best resource for parents and carers of young children in Exeter. It lists all the playgroups, classes, events and activities in and around Exeter.
Twitter @exebabyactivity
Facebook exeterbabyactivities
ABCity – www.abcity.org
ABCity.org is a nomadic programme, based on 2 loves and 1 condition. The condition is that each of the programme initiatives is to be represented by a letter from an alphabet or another. A letter is a simple sign as it is simple to do what makes us human – creatively help each other.
Twitter @AleInZac
Facebook abcity.org
Claire says "I am a lifestyle blogger who also blogs about gaming and beauty. I have been blogging since 2016 and I adore it. I love writing and I also love having a space where people can relate to what I write."
Twitter @thatmummarocks
Facebook thatmummarocks
Adverts keep the site running
And my questions are:
What has made you happy recently?
I write about decluttering but I think stuff is really important to us. What is your favourite thing?
At www.less-stuff.co.uk I do lots of challenges like Plastic Free July and Zero Waste Week. Do you blog any challenges? If not, what is stopping you?
What is your top money saving tip?
How do you reward yourself when you want a treat?
Where is your favourite place and why?
It is a rainy, miserable day, do you stay in or go out?
Marmite, delicious spread or Satans own

diarrhoea

?
What do you do with a glut of courgettes? I need to know this pretty urgently as we have loads in the garden!
What is the best present you can give that isn't a physical thing?
Being sustainable is a big part of less-stuff, what is your top tip for living green?
Optional question – What is your favourite joke?