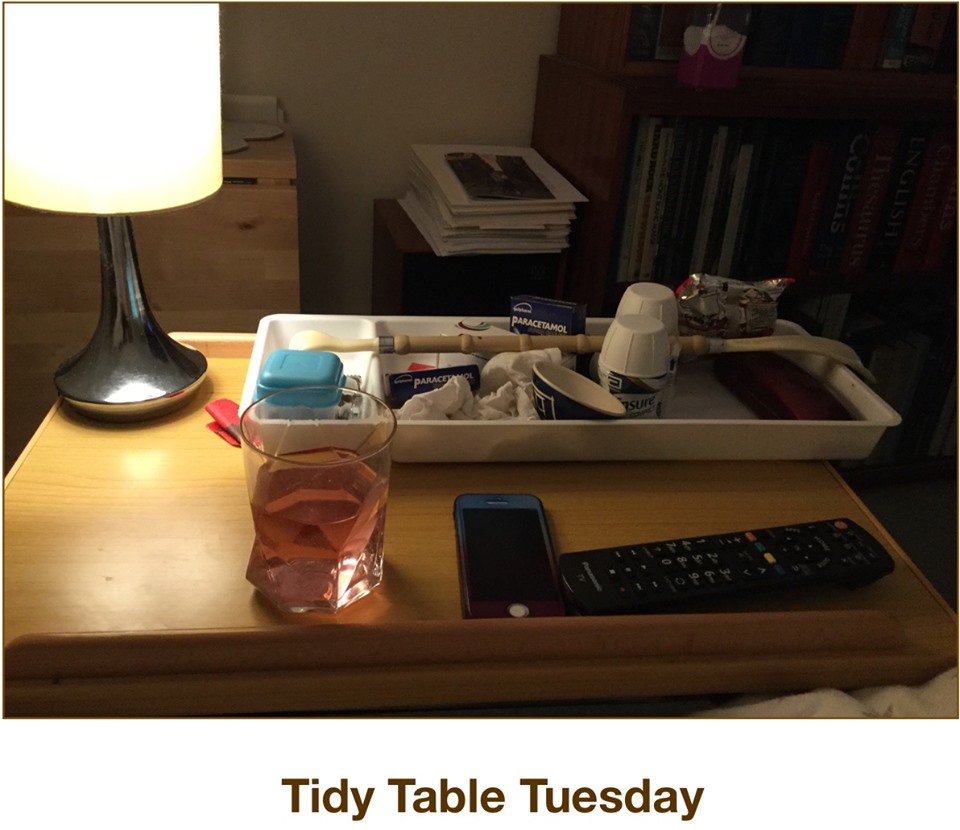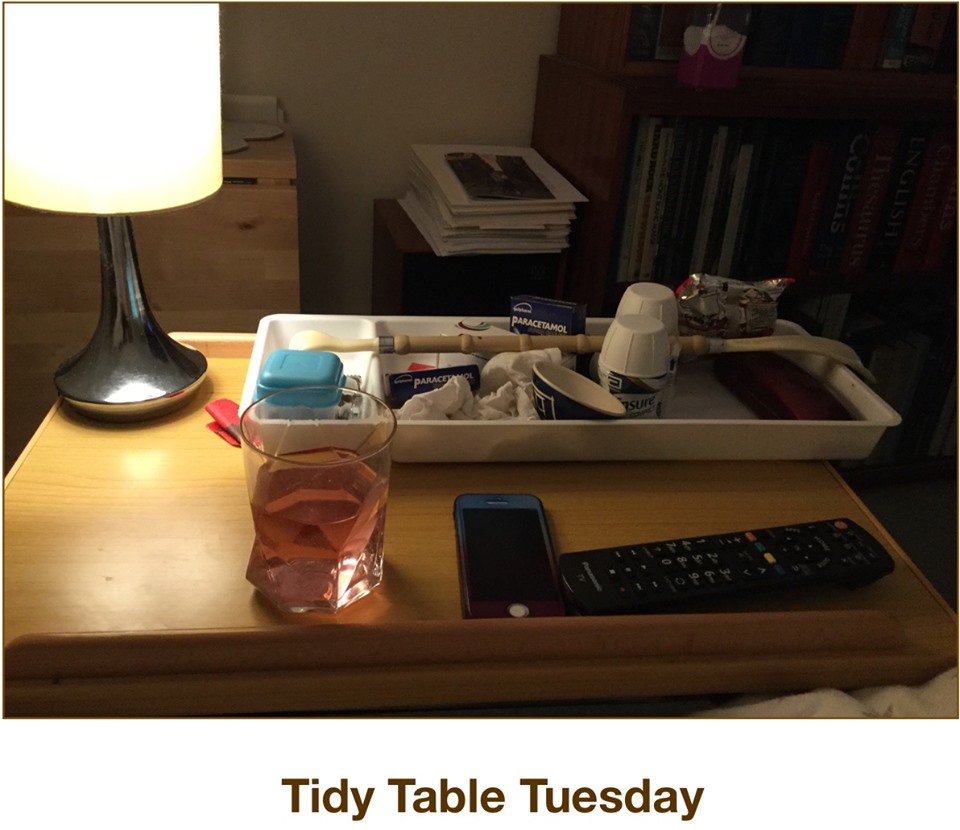 Good morning, everyone, and welcome to a new day.
In an effort to reduce both costs and waste, I was going to reuse a day. However, when I went into the secondhand shop they only had a handful of Mouldy Mondays and some Scratched Saturdays. Could we all please try to keep today in pristine condition so that, when Lisa trades it in, she receives top dollar for it. (Have I mentioned that I can talk absolute nonsense? ????)
So, on to today's prompt which is Tidy Table Tuesday. Quite a few of us have a table, somewhere in the house, that is covered with stuff. The table in the picture is my bedtime table. As I cannot get out of bed unaided, I have lots of essentials on this table to see me through the night: drinks, savoury snacks, chocolate, TV remote, iPad, mobile phone, back scratcher etc.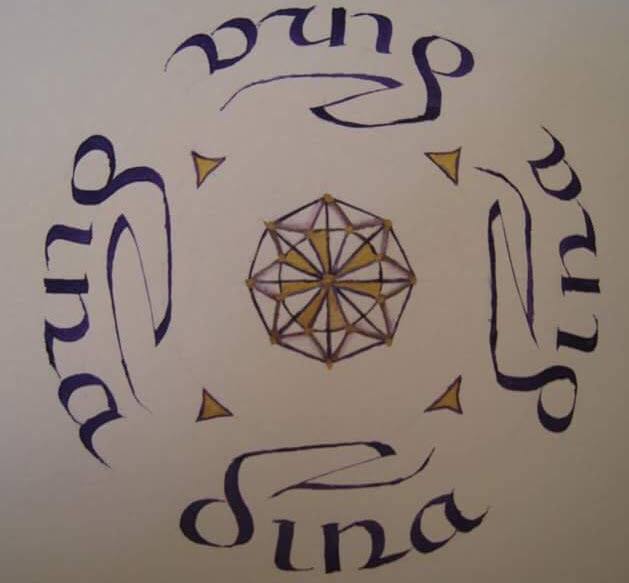 Dina was a member of the less-stuff community who, with her unusual sense of humour, has discovered a flair for writing amusing decluttering challenges, which we call 'Dina Days'. She died after a short illness but gave  me permission to put her words of wisdom on the website. I'm honoured to be able to keep her with us in this way. Lisa