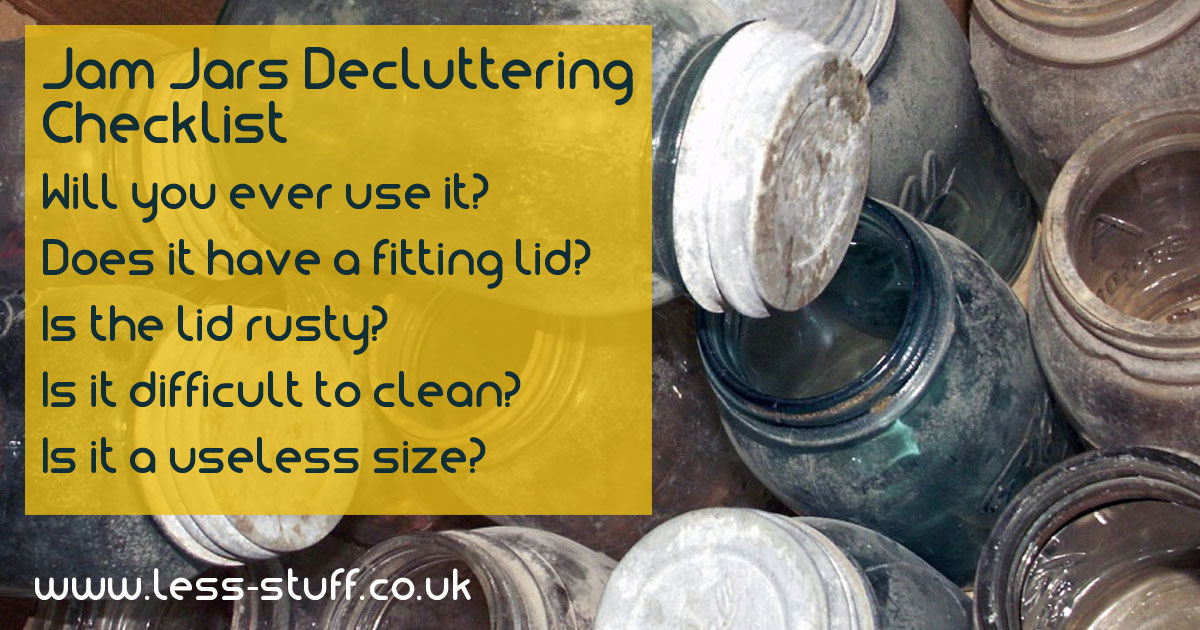 Have you got too many jam jars? This is how to declutter them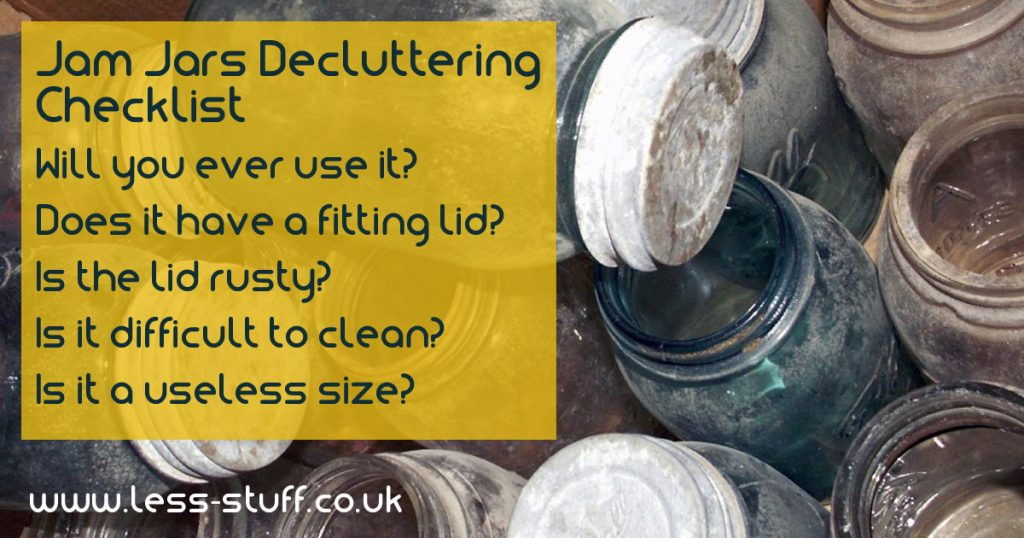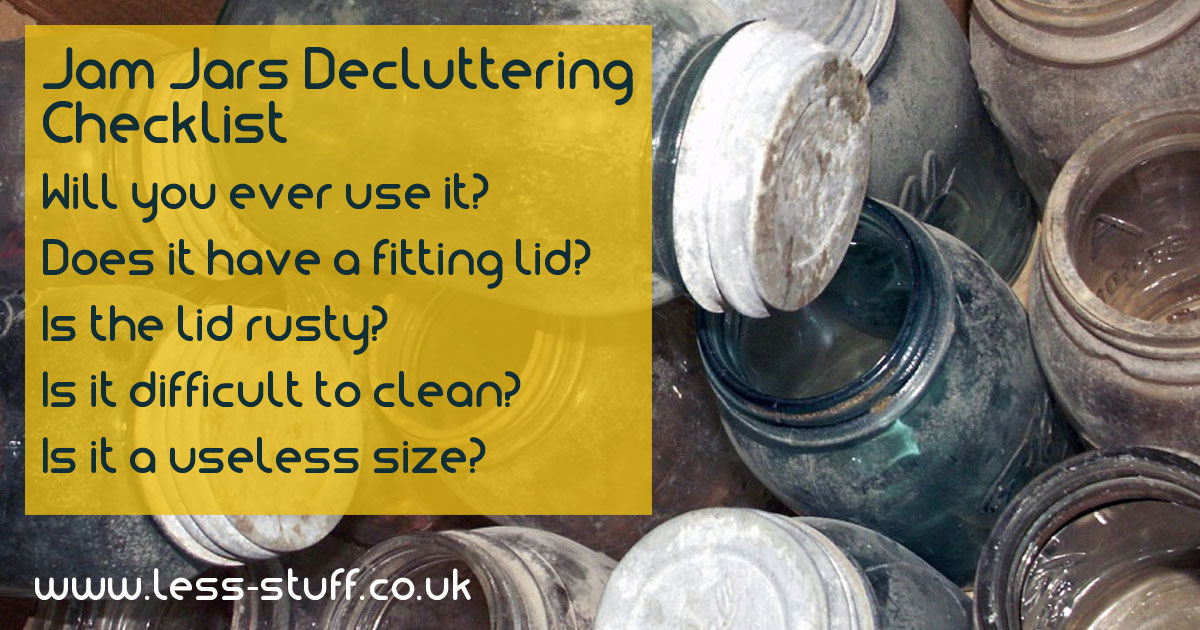 Are you hoarding jam jars?
Jam jars are generally pretty easy to come by. Round here I swap my home made jam with the neighbours marmalade. I buy honey, peanut butter and olives, all in jars. When they are empty I wash them and bung them in a box to use 'later'. I have a lovely apple tree in my tiny garden and every autumn I make chutney. I do need some jam jars, but do I need all of them? Here is a checklist that will help you decide if they are to keep or recycle.
Get rid of jam jars if they are:
Broken, cracked or chipped
Difficult to clean
Have rusty lids or no lids (if you use them)
Are too big or too small
Keep control of the amount of jars
My jam jar collection is under the kitchen table in a cardboard box. When the box starts to get too full I know it is time to get rid of a few. I'm using the box as a limiter to the amount I can store. If you have jars all over the place I recommend getting them into one place, it makes life much easier.
Are you making excuses for keeping them?
I don't like using jam jars as cups. I don't like the way the thread at the top of the jar feels on my mouth. There is no point in me keeping them to drink out of. I keep the biggest to store rice and stuff in but the smallest are just fiddly. I'm never going to go to the bother of sterilizing a tiny jar to put a spoonful of jam into. If you think you might need the jars for something later have a rethink about how realistic that is. Saving leftover paint, craft bits, nails, pin tacks etc. in jars works well but only if you actually do it.
Can someone else use them?
While those jam jars are holidaying in your home they could be put to good use by someone else. Local Facebook groups  or Freecycle are a good place to pimp them out.  You might even get a jar of something delicious in exchange. And when you need them, you can always ask for them. If you are a preserver at harvest time, make sure you have kept back enough for yourself so you don't have to start hunting from scratch when the time comes to use them.
Save leftovers in jars
If you just can't part with them, you can use tempered jam jars (ones that have been used for jam before) in the freezer.  Remember that water expands when it is freezing so leave space at the top. You can use them in the fridge and if the lid is missing you can cover with a wax wrap instead. They are great for storing dried food, make sure they are totally dry before you add it.
Over on the less-stuff Facebook group we spent some time coming up with an A-Z of Leftover Food Ideas. It can be yours as a gorgeous PDF if you sign up to the less-stuff mailing list. You will get infrequent and short newsletters so they won't clutter up your inbox.