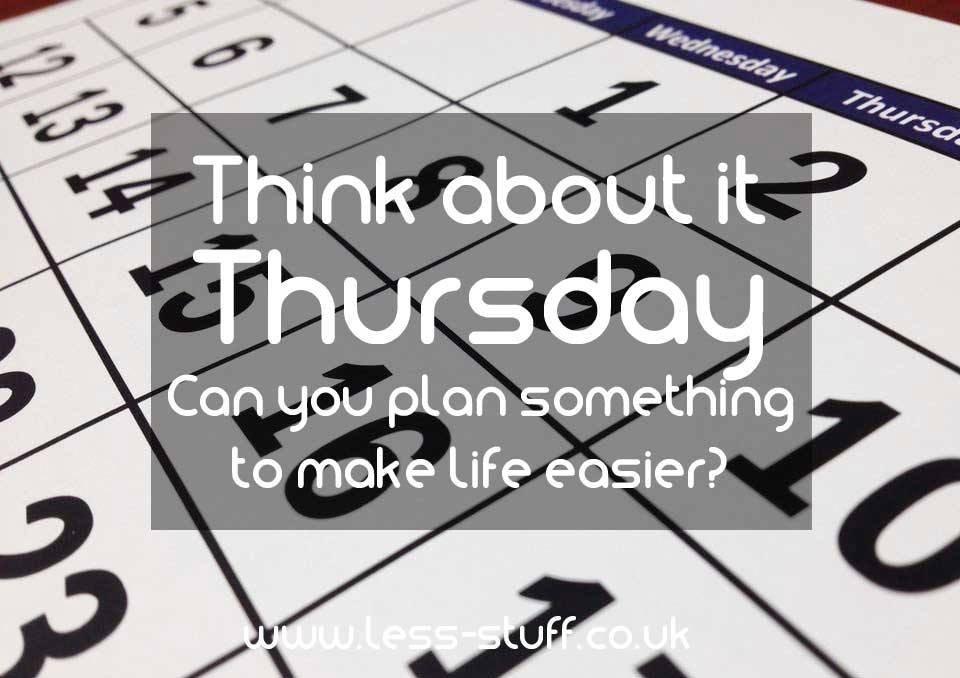 Dina Day! Think about it Thursday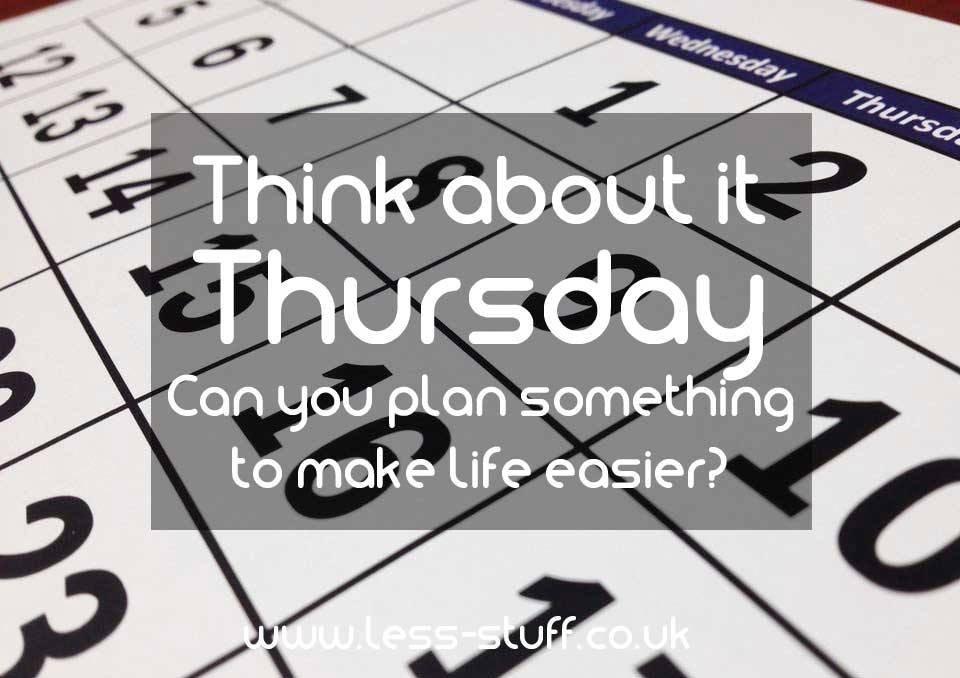 Good morning, one and all!
Today is Think About It Thursday.
Sometimes, when we are proposing to declutter a particular area or type of item, we need to consider where or to whom we would like to offer our stuff. So, perhaps today would be a good day to think about that?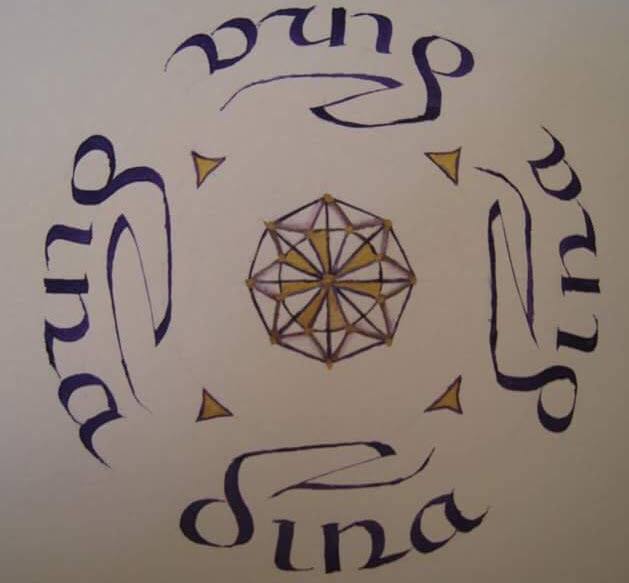 Dina is a member of the less-stuff community who, with her unusual sense of humour, has discovered a flair for writing amusing decluttering challenges, which we call 'Dina Days'. She has given me permission to put them on the website so they don't get lost in Facebook.