What's new...
Read about how I'm making little changes to live more sustainably, on a budget! The blog section features guest posts from amazing writers, reviews and hints and tips too.
Get life organised with these books
There are plenty of free resources on less-stuff but if you want guided walkthroughs and more information please visit the shop and buy a book.
The Frugal Family Takeover!
A month of blog posts from Claire Lyons the Ethical Budgeting & Wellbeing Expert. I'm really excited to hand the reins over to Claire who is the co author of most of the books in the less-stuff shop.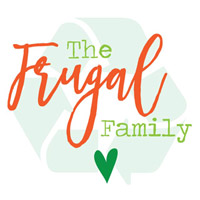 What people say about less-stuff
"I used to have unbelievable levels of clutter in various places in my life. Now I can make a small start with baby steps. Less-stuff is totally non-judgemental and you can proceed at your own pace."
"Less-stuff gives us the opportunity to find a balance between being mindful about pollution and the impact of consumerism and also respecting ourselves as individuals and giving value to our life, our past and who we are."
"The best thing about less-stuff is the gentle method of just five things, some days I have loads more, other days I have less but I'm keeping the Hospice shop going with lots of donated stuff"
"Before less-stuff I did buy too much. If something really means something to you, the less stuff method means you get rid of what distracts from it, and it shines an even brighter meaning."
"I am absolutely thrilled with the less-stuff method.I have been applying the 5 a day method with great success. 5 minutes and 5 items is so simple that it invariably leads to doing a bit more but if I stop at 5 I'm happy with that. The difference in my kitchen is amazing."
Gentle, stress free decluttering walk throughs