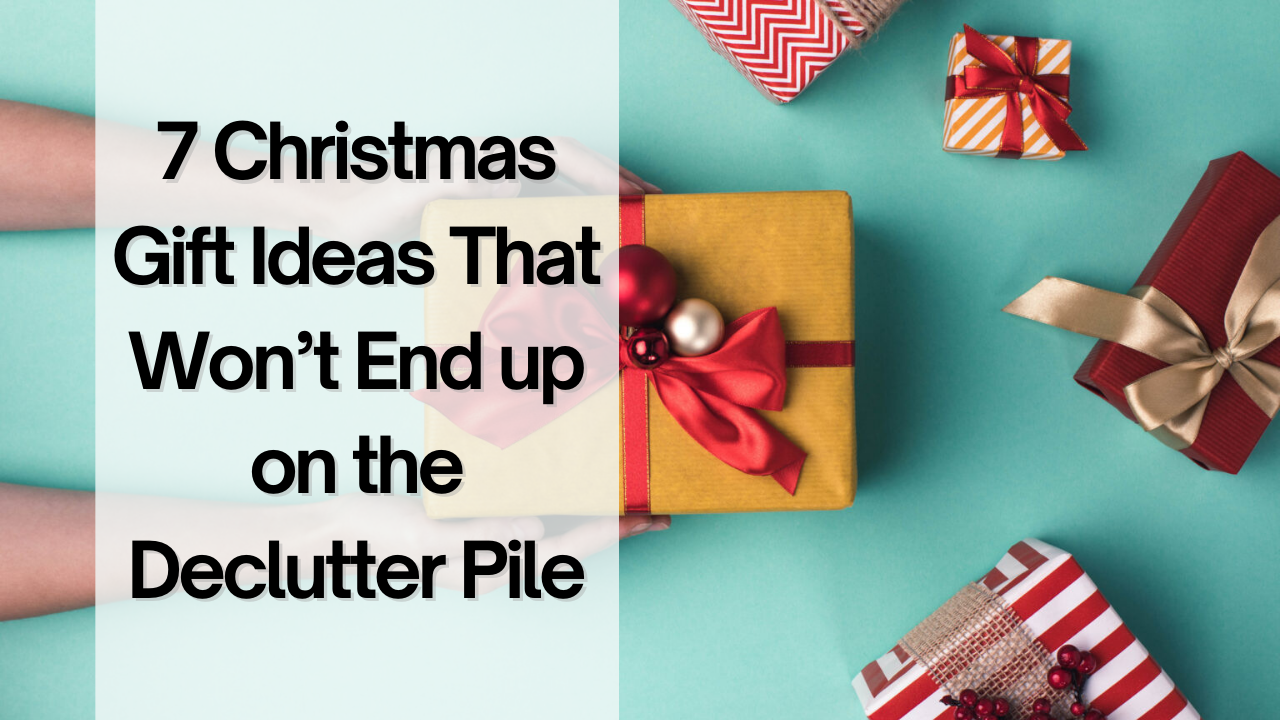 7 Christmas Gift Ideas That Won't End up on the Declutter Pile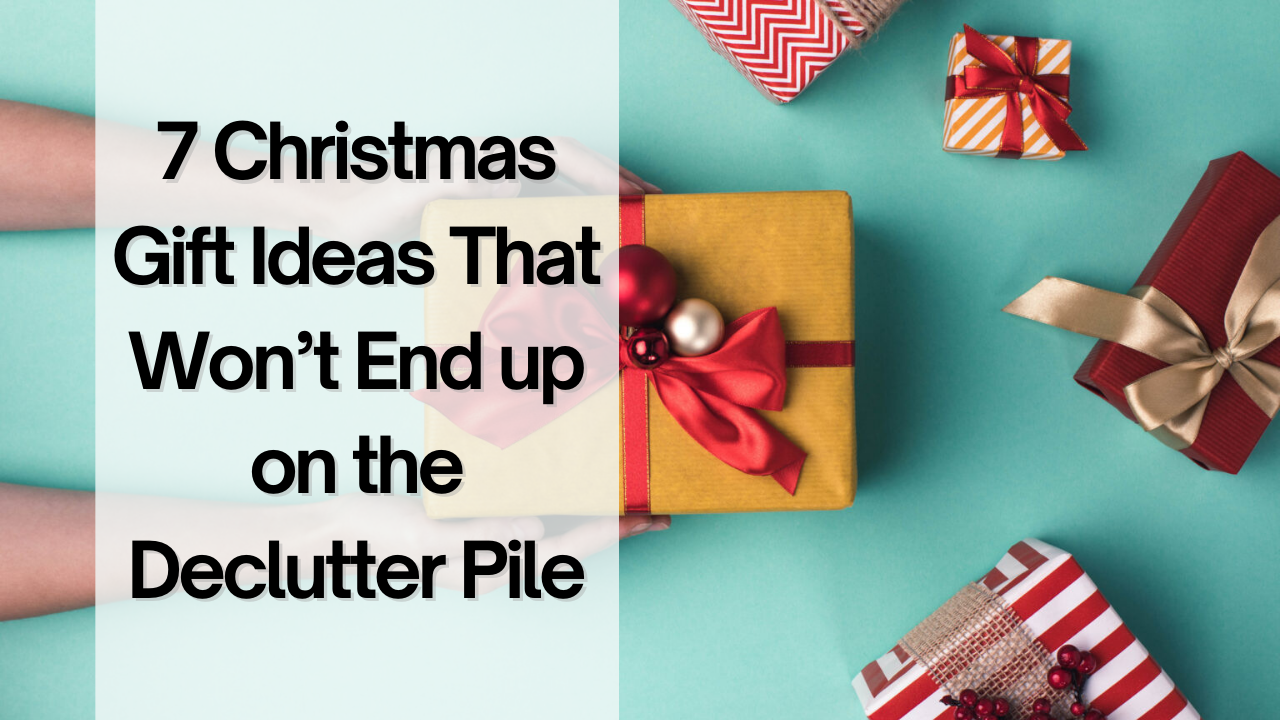 This is a contributed post and may contain affiliate links
Jingle bells, shopping swells—it's almost that time of the year again! As the holiday season approaches, bringing with it the customary cheer and frantic search for perfect gifts, we often find ourselves facing a familiar predicament.
We've all given or received things that didn't quite hit the mark. We give with the best intentions, but sometimes we miss the mark on what our loved ones actually want or need—and the shiny object just ends up collecting dust or being re-gifted to someone else.
If the thought of that happening to your gifts dampens your holiday cheer, then you're at the right place!
In this blog post, we'll unwrap seven Christmas gift ideas that won't just please your friends and family but earn a prime spot in their hearts and memories. Say goodbye to unwanted gifts for good!
Santa's Criteria for the Perfect Gift
Before we delve into the list, it's essential to understand that the best gifts aren't just about their price tags. No, Santa's criteria for the perfect gift encompasses much more than that. 
Whether it's a hand-knit scarf or an extravagant kitchen gadget, the gift should reflect the recipient's personality, interests, and needs. It should be practical and personal, but above all, it should make them feel loved and cherished. 
And that's precisely what our curated list aims to do! So, without further ado, let's embark on a clutter-free sleigh ride into the world of thoughtful gifting. (Reindeer snacks optional.)
7 Minimalist-Friendly Christmas Prezzies You'll Love to Give
Gift-giving doesn't have to mean an overflowing stocking or a cluttered living room. This year, let's embrace the less-is-more mantra and consider minimalist-friendly gifts that cater to experience rather than material accumulation. 
Even if you hate Christmas, these ideas will get you in the spirit and sipping eggnog in no time. Let's get to it!
1. Cooking Classes
Excellent for foodies or anyone interested in picking up new skills. The memories from this experience will last long after the class is over. Plus, if you play your cards right they may end up inviting you around for dinner to show off their newfound culinary prowess.
2. A Premium App
In our digital age, there's an app for everything. Whether it's an app for self-improvement, a fitness app for the health-conscious, or a language-learning app, purchasing a premium version of a useful app can be a wonderful gift. It's one more way to provide a meaningful gift that won't create any physical clutter.
3. Adventure Park Pass
For outdoor enthusiasts, a pass to a local adventure park or outdoor experience center provides the thrills without the clutter. Ziplining, rock climbing, paddleboarding — the options are endless and so are the memories they'll make! Truly an out-of-the-box gift that requires no box at all.
4. Artisanal Chocolate and Wine Basket
Perfect for the gourmands in your life, and it'll be gone once enjoyed, leaving no clutter behind. I think we're all on the same page when it comes to wine and chocolate: they are indeed a classic combo that never disappoints. (Bonus points for choosing local and sustainable options!)
5. Interactive Museum or Science Center Membership 
Spark curiosity and foster a love for learning with a year-long pass to a local interactive museum or science center. This gift provides children with a fun, educational experience and gives them something to look forward to throughout the year. The best part? No extra kid clutter in the house, just enriching experiences and lasting memories. 
6. Cinema Tickets for Two
A great gift idea for frazzled parents who could use a night out at the movies to reclaim their sanity. Film buffs will obviously also appreciate this. With the ticket stubs as keepsakes (if crafting is your thing), it's a unique gift that won't take up any storage space.
7. Digital Magazine Subscription or Kindle E-Book
Books and magazines are a fantastic way to cater to varied interests, offering something for everyone, and a digital version ticks all the right boxes for our minimalist-friendly goal. I know I'd much rather open an e-book on Christmas Day than receive another pair of socks.
Ho-Ho-Hoping Your Gifts Aren't Forgotten
And there you have it, a list of ideas that certainly won't be forgotten in the post-festive clear-out. Each of these gifts is designed to offer a meaningful experience, a chance to learn something new or just enjoy a little luxury, without adding to the clutter in your loved ones' homes.
Let's make 2023 the year we rewrite the Christmas gifting story. No more forgotten toys, unused gadgets, or reams of expensive wrapping paper. Instead, let's create memories that last, skills that grow, and joy that lingers long after the tree has come down. Here's ho-ho-hoping your gifts make hearts light and shelves lighter.
Merry (almost) Christmas!