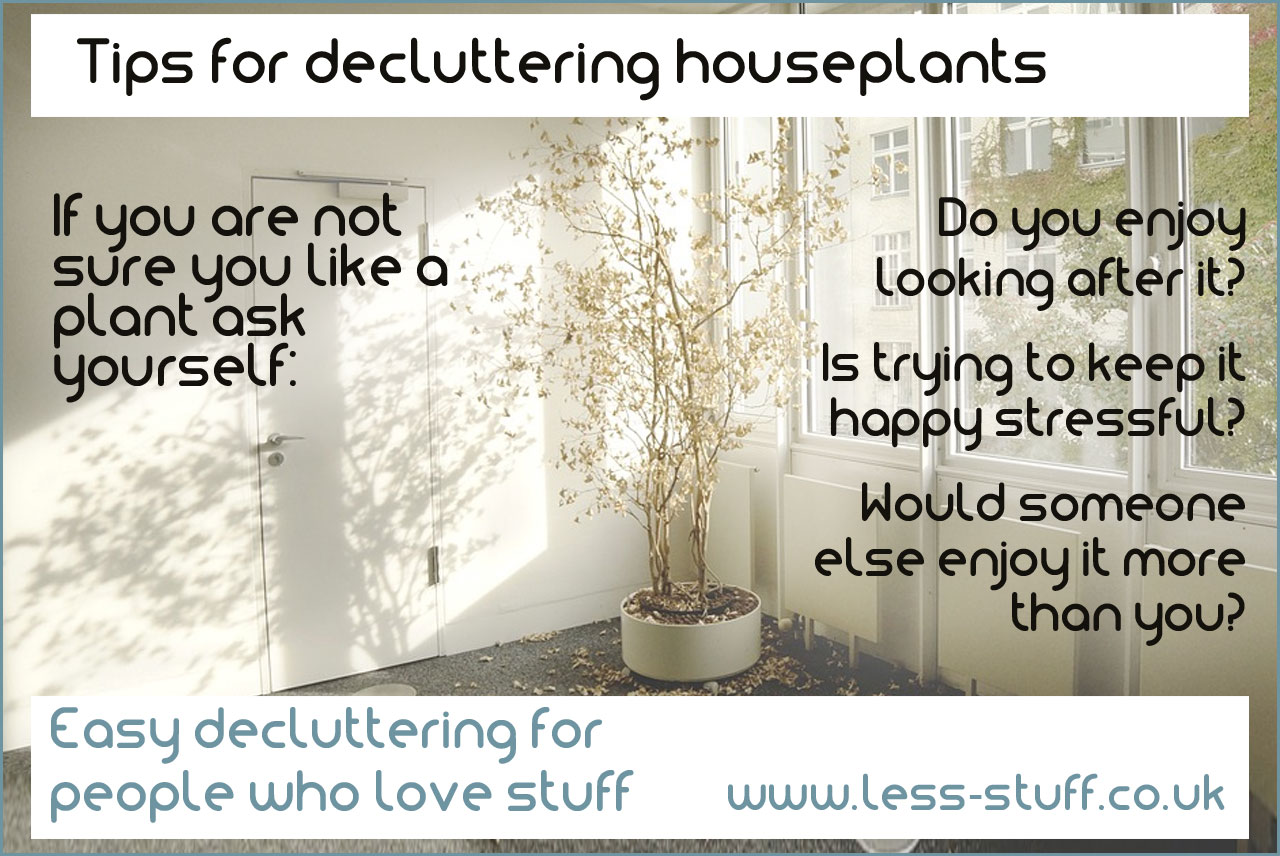 Tips for keeping houseplants and flowers clutter free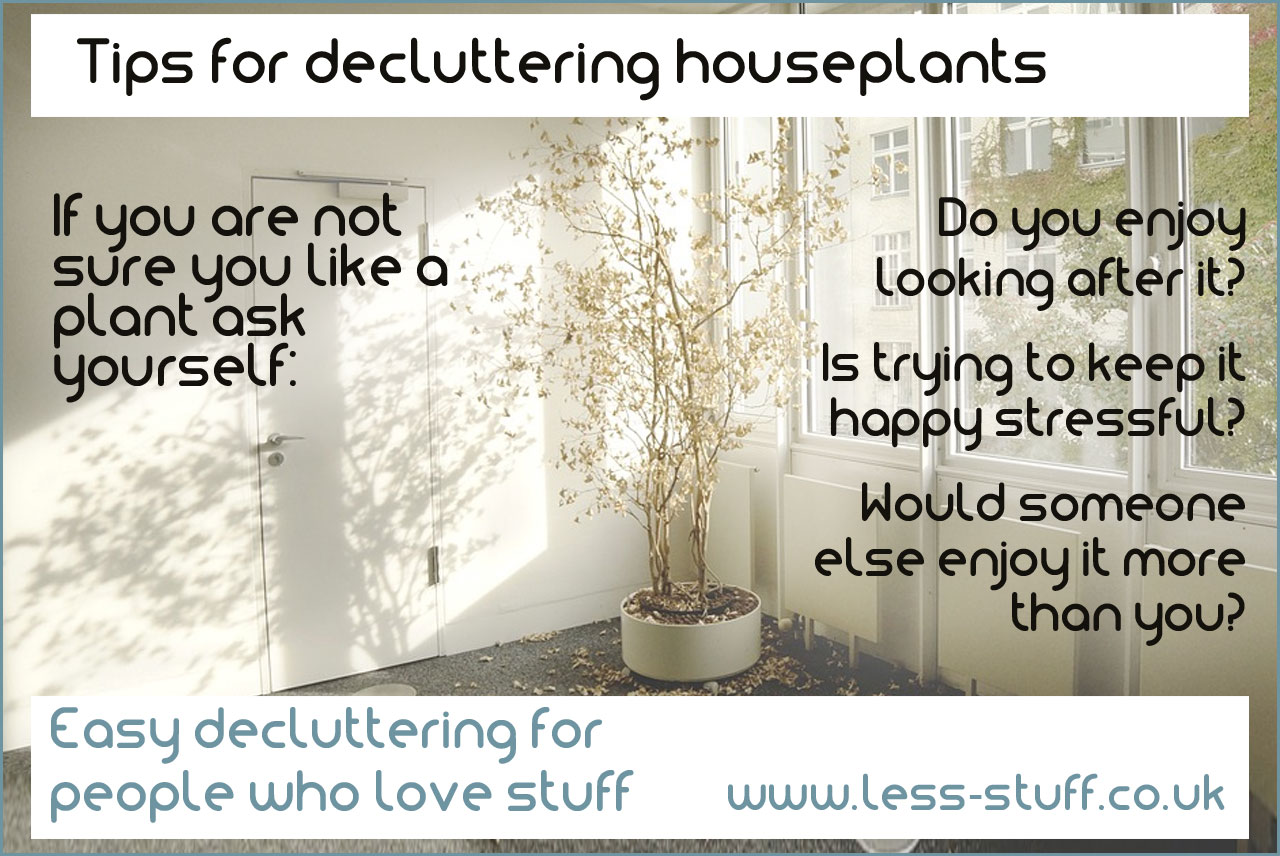 If you have plants around the house and they are all thriving and happy this is not the decluttering prompt for you. If you have one or two that look a little sorry, or a bunch of flowers that is getting straggly then read on……
Cut Flowers
Will a change of water refresh them?
Can you pick out the flowers that still look good, chop the ends off and put them in a smaller vase?
Are any of them drying in a nice looking way? Are they worth saving?
Houseplants
If you get enjoyment out of your houseplants then there is no need to even think about getting rid of them!
If you are not sure you like a plant ask yourself:
Do you enjoy looking after it?
Does it need more light?
Does it need shade?
Does it need to be protected from drafts?
Is trying to keep it happy stressful?
Would the challenges of keeping it be more enjoyable for someone else?
Quick Houseplant Tidy Up
Spend 5 minutes checking plants for dead leaves that need removing
Do any need topping up with soil or repotting?
Do you like the pots they are in?
Can you move them to a position where you like the way they look better?
Remember
If it makes you happy, keep it
If it makes you feel sad, guilty or in any way unhappy get rid of it