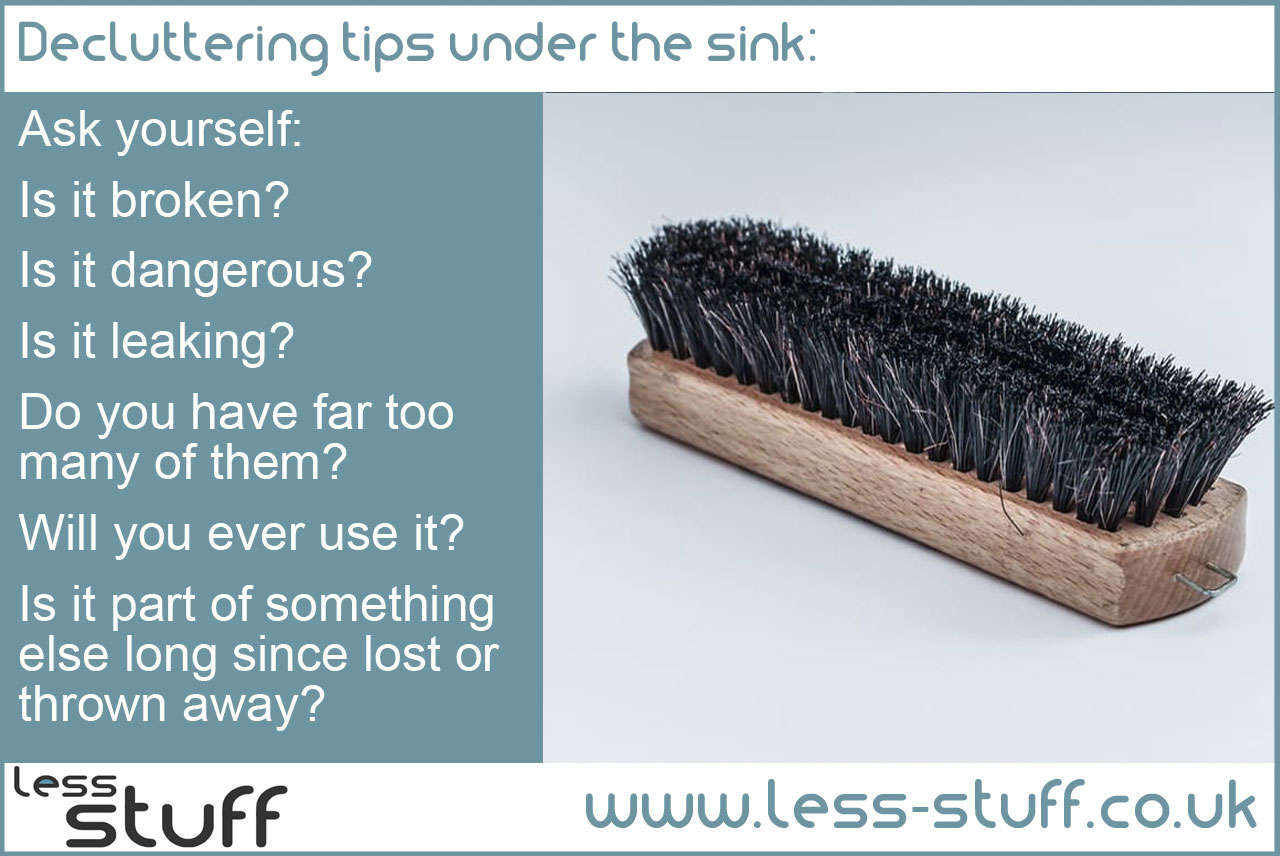 Decluttering under the sink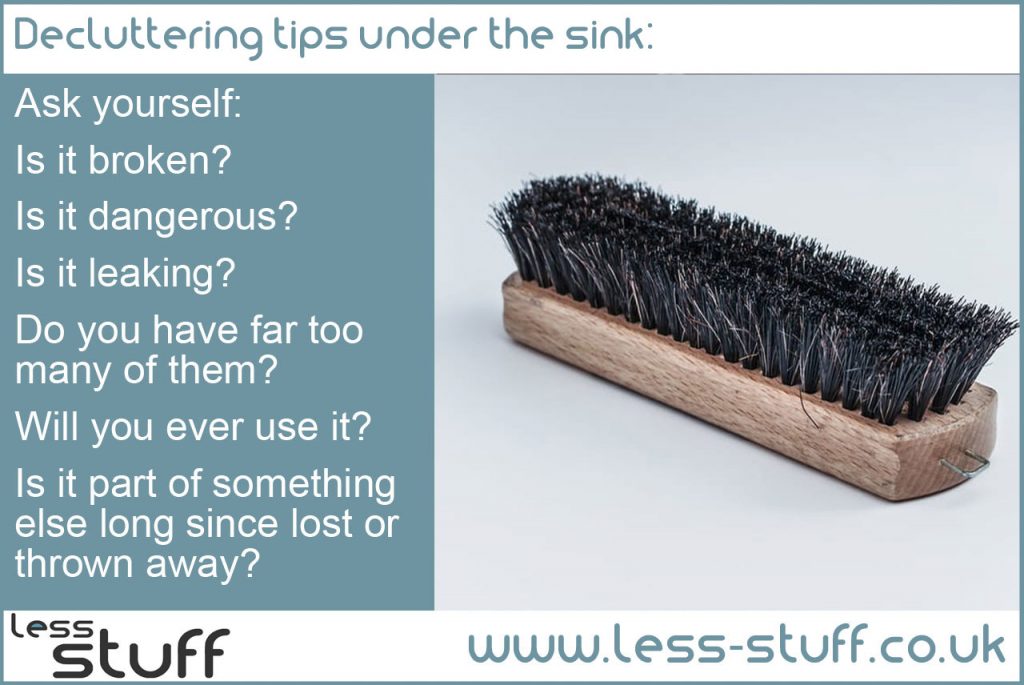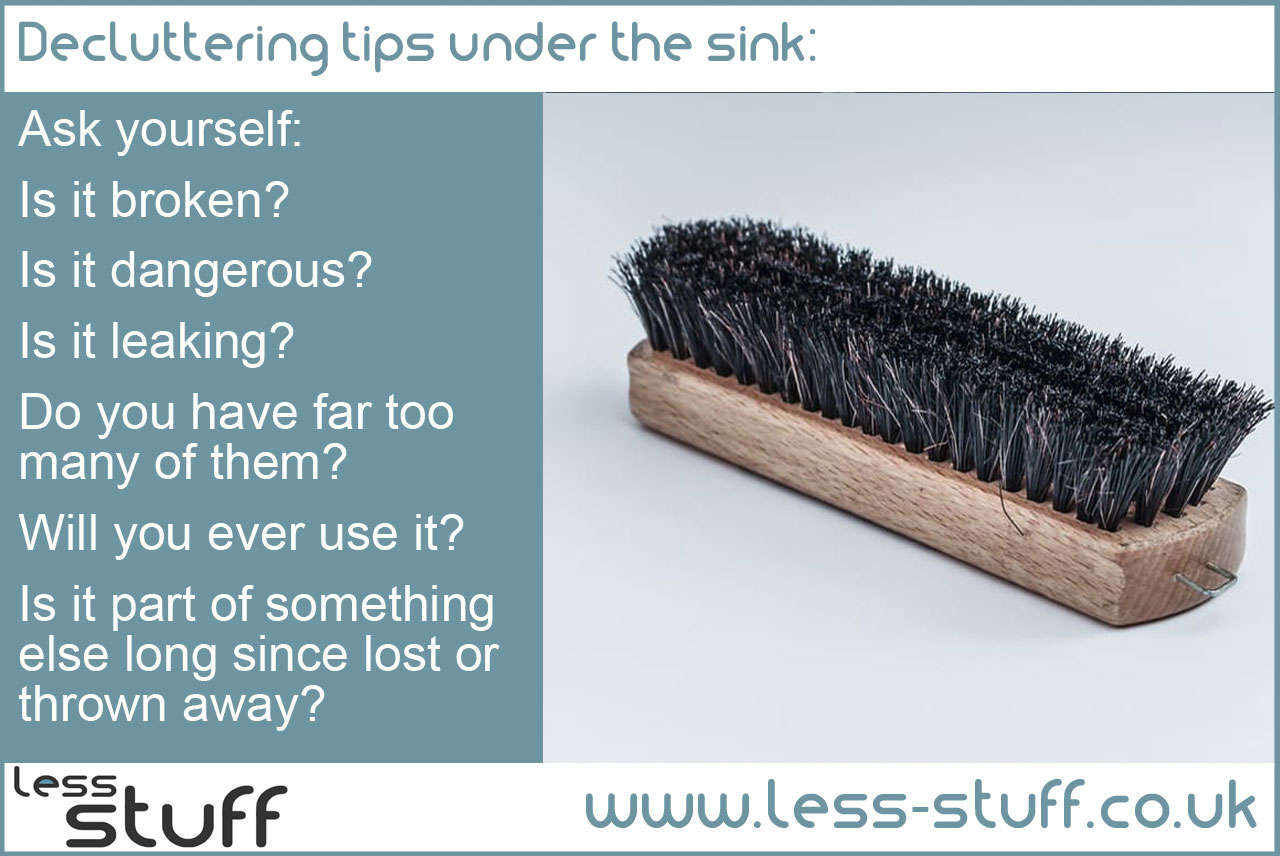 Things decluttered from under sinks are not often things that other people want so have a bin handy, or your recycling box at the ready.
Open the cupboard door, peer inside and grab 5 things you no longer need.
They will be easy to spot.
Ask yourself
Is it broken?
Is it dangerous?
Is it leaking?
Do you have far too many of them?
Will you ever use it?
Is it part of something else long since lost or thrown away?
If you pull everything out from under the sink to sort through it there is a danger of overwhelm. Just take it easy and sneak out 5 things. You can always come back later and pull out another 5.
Likely candidates for decluttering are plastic bags, shirts you mean to cut into dusters, half empty tins of beeswax you will never use because you are not a French Polisher, even though the smell of the wax is great.
Be aware that rags soaked in Linseed oil can be dangerous (they have been known to spontaneously combust) so get them out of your home.
If you have a million plastic bags try stuffing as many as you can into one bag, put that back and then get rid of the others, there is a limit to how many plastic bags a person needs in their life at any one time!
Or you could try folding them into neat little triangles.
Is there more clutter in your kitchen?
I've compiled a book full of instructions and helpful guides so you can gently declutter your kitchen easily.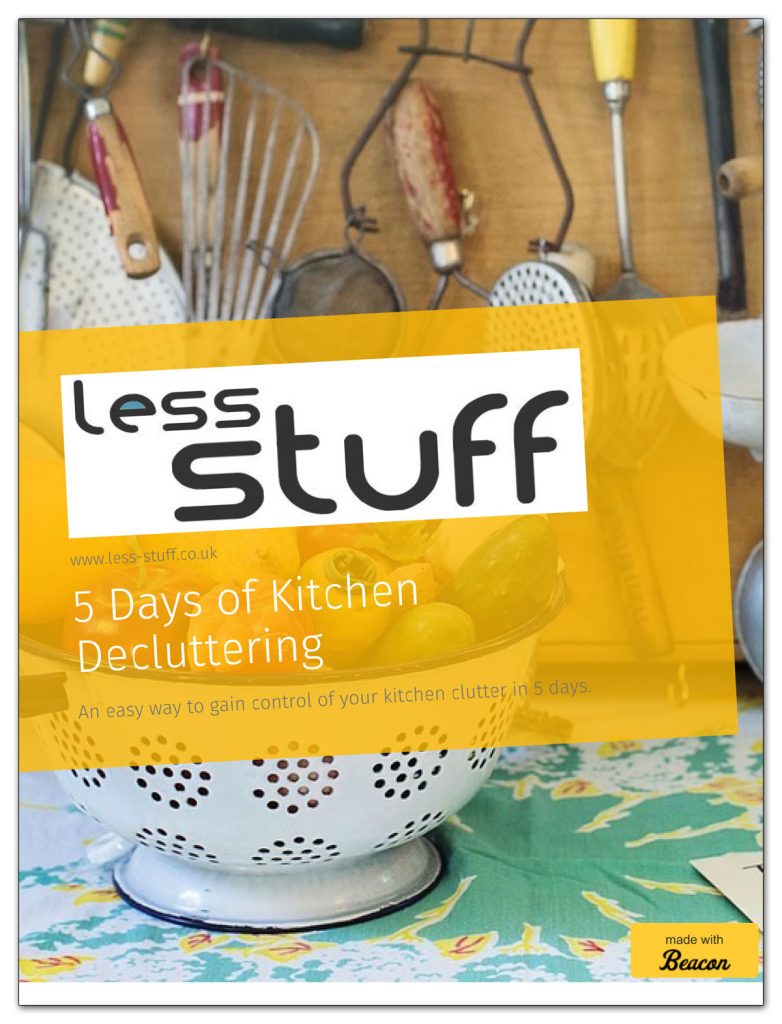 Related articles across the web