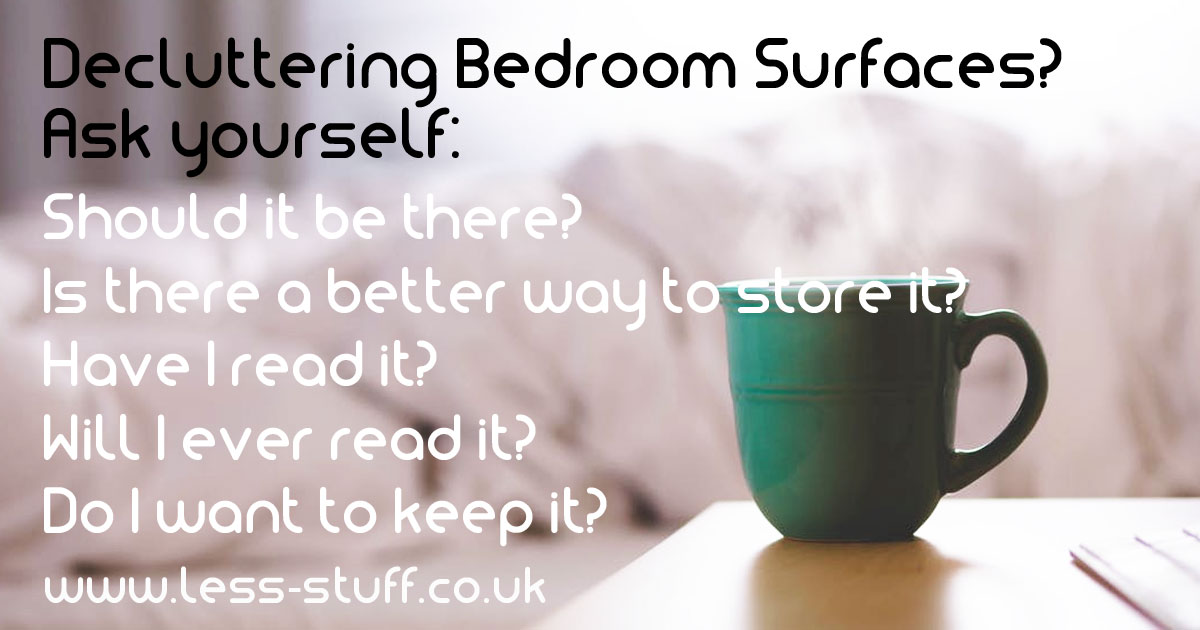 How to quickly declutter bedroom surfaces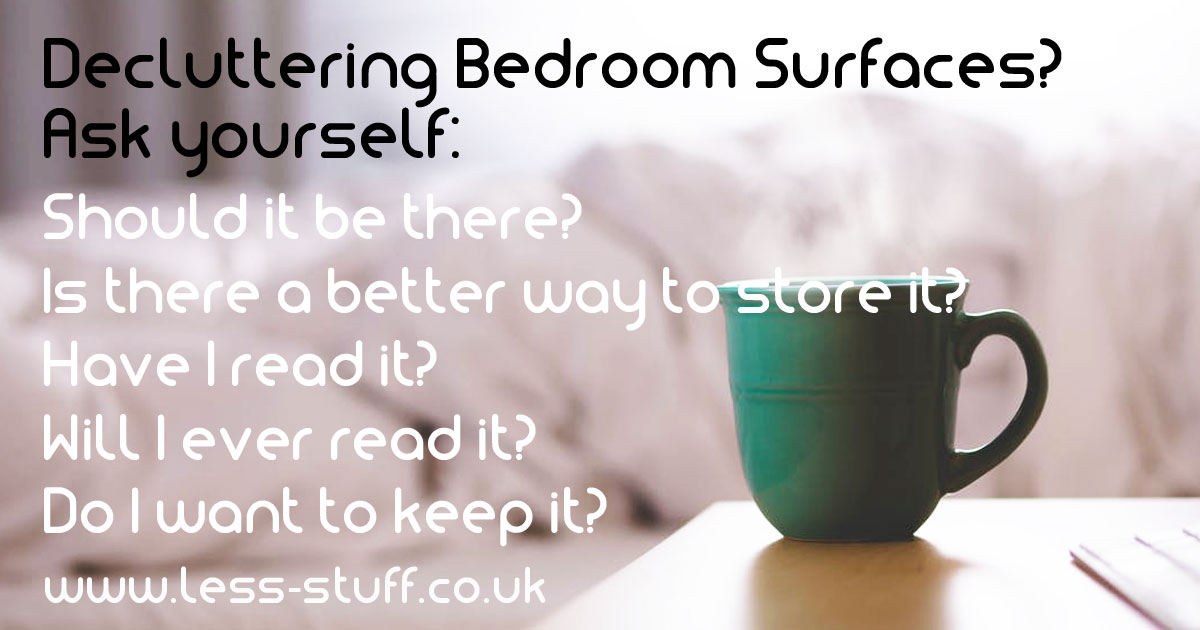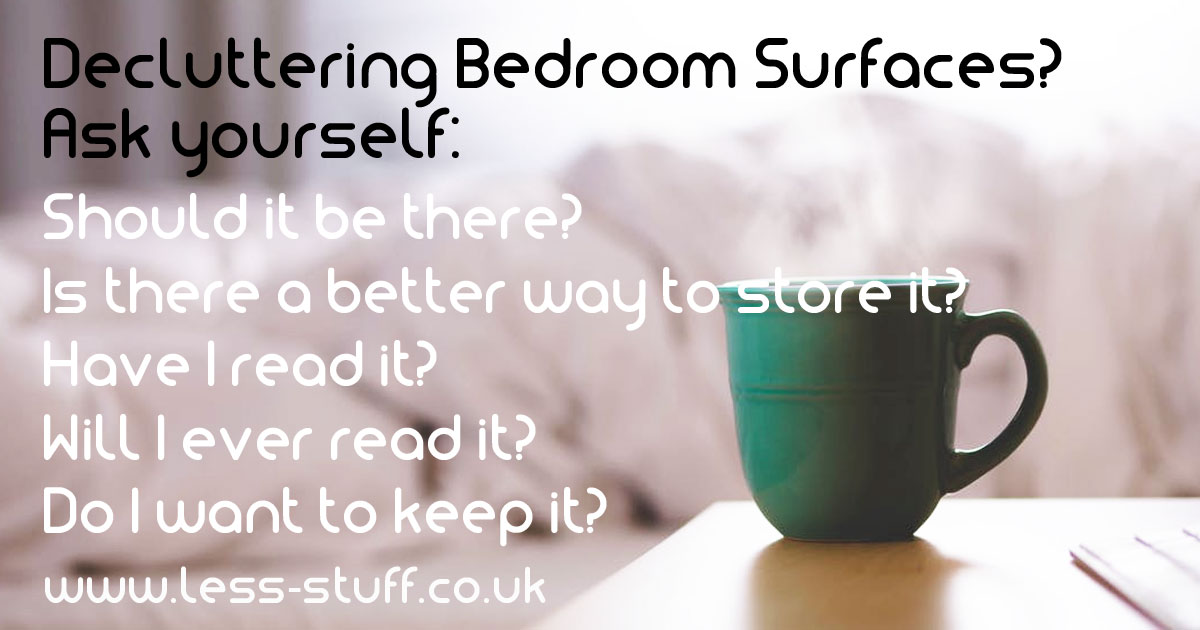 In just five minutes you can make quite an impact by decluttering your bedroom surfaces.
Start with the rubbish
Throw away or recycle anything that is clearly junk.
Then you can ask yourself:
Should it be there?
If so, is there a better way to store it?
Would it help to keep things together in a box or basket? Would it feel better if some of your bedside table clutter was out of sight?
If you read in bed there is a good chance you have a book pile. Ask yourself:
Have I read it?
Will I ever read it?
Do I love it so much I want to keep it?
Books are friends, it is ok to keep them around, but there is no need to keep books you don't feel that strongly about. It is also ok to get rid of books you are really never going to read.
Keep it quick, keep it simple
There is no need to pile everything on your bed and go through it. It is much easier to just pick out and remove things you don't want on the bedroom surfaces. Give yourself just 5 minutes and see how it feels.