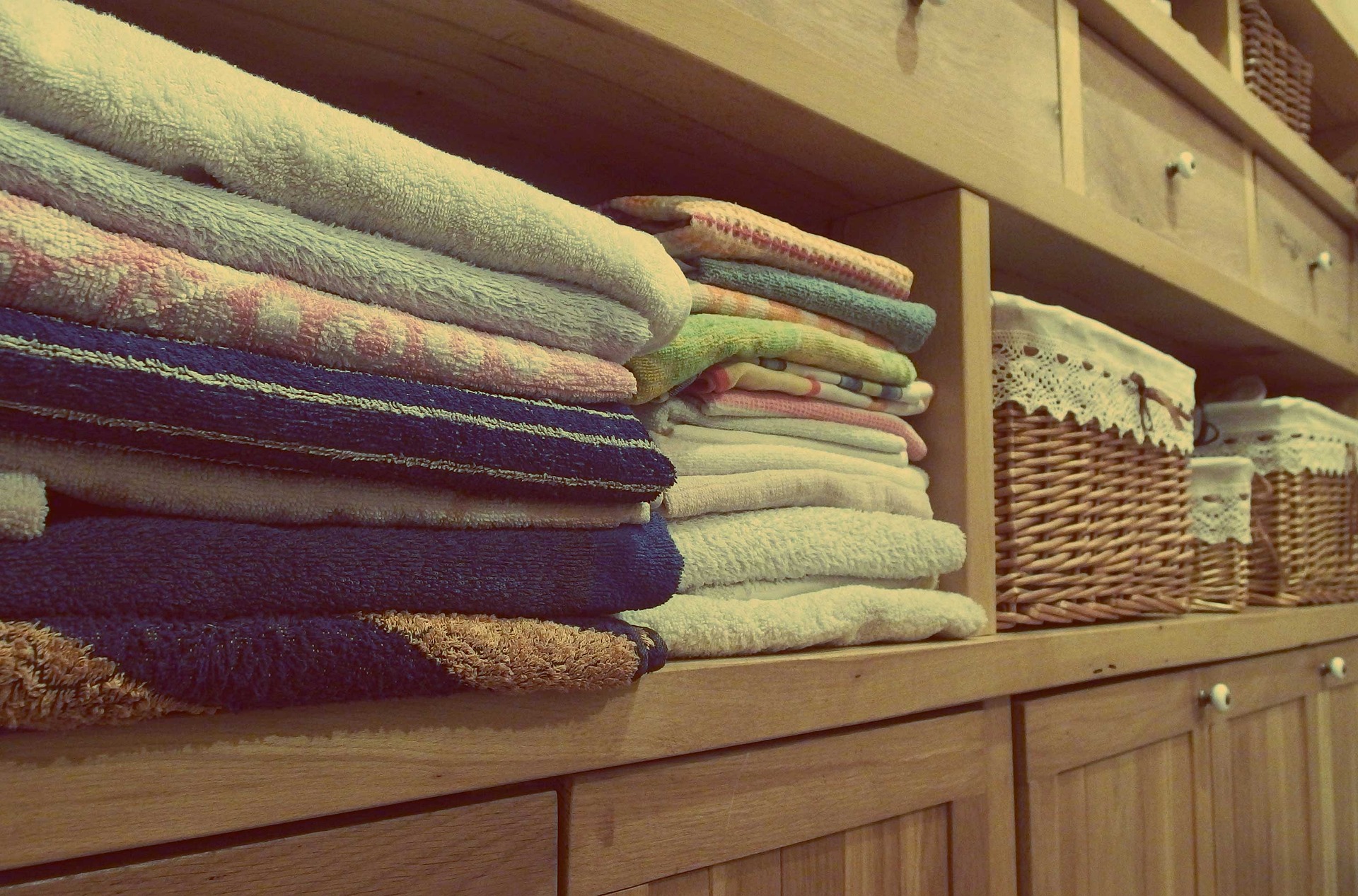 How to get more storage in your home 
This is a contributed post and may contain affiliate links.
The cold of winter is leaving and the warmth of the sunnier months is upon us.
It stands to reason that with spring with us, you will want to do a little spring cleaning. Indeed, Britons spend around 237 hours per year cleaning their homes!
But if you are someone who is not exactly a minimalist then finding room for your cherished belongings can be pretty difficult.
Fear not, though, there are plenty of ways to eke out some extra storage around the home to help pack away your stuff until you need it at a later date.
Declutter your home
Okay, so no one really likes this part.
But undoubtedly the most important starting point when looking for extra storage is to declutter your home.
Take unwanted items to charity shops or recycling centres, going room by room and starting with the most complicated ones.
Doing so will not only create extra room but may prevent you from going and buying duplicate items because you may already have something you are about to purchase.
Purchase furniture that doubles as storage
Making use of garages, sheds, cupboards, lofts, and drawers are the obvious routes to make the most of storage naturally.
If you need a little extra, though, consider purchasing furniture that can double as storage units, such as an ottoman bed or foot stools that lift to allow you to put files or toys in.
Extra shelving
If you are a bit of DIY enthusiast, then get out the Milwaukee drill drivers and put up some floating shelves to make use of your wall space.
You could use these shelves to display decorative items, or use them in the kitchen for glass wear, crockery or cooking books.
Vertical thinking
For extra storage and organisation, it makes sense to think above head level, not just with shelves.
Things like hooks inside cabinet or closer doors and hanging baskets can be really useful and keep floors free of clutter.
Moreover, storage above your head is a great place to store your off-season decorations, holiday gear and other rarely used items.
Think about purchasing a strong step ladder to make access to higher storage spaces easier, and do not place heavy items such as boxes of books or large appliances in high places and you could end up injuring yourself if they drop.
Down at your feet
Further down too there are ideas for storage to consider.
You could add a shoe rack to keep all footwear nicely contained and tidy. Alternatively, you could have rolling storage containers or a set of drawers.
If you have cupboards under the stairs, then small dressers or built-in shelves can be used to store items.
Use baskets
Whether in the kitchen, bathroom, bedroom or living room, the use of baskets is a great storage tool.
They can be small and discreet, easy to access, but can also help rooms look more organised.