How to de-clutter your garden ready for summer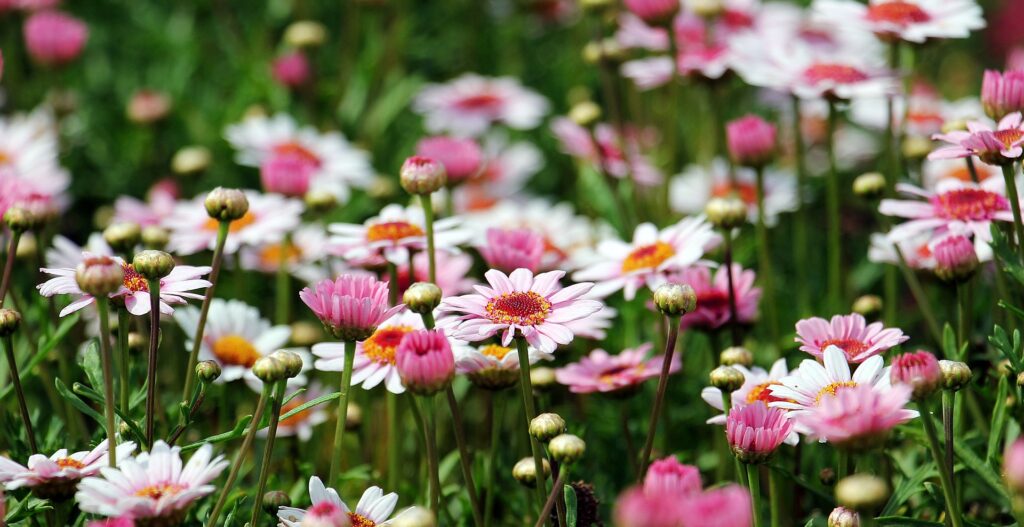 This is a contributed post and may contain affiliate links
Have you noticed your garden becoming more cluttered during the cold winter months? Are you hoping to spend some much-needed time in your outdoor space once the summer kicks in? If the answer to both is yes, then you need to start doing some serious de-cluttering.
For a fresh start, here are some of our expert gardening and organising tips to help turn your outdoor area into a haven you'll be happy to let your friends and family visit.
Keep up with the maintenance
Rather than neglecting your greenery during the winter months, get into the habit of keeping up with garden maintenance on a regular basis. Remove any weeds that you see, dead-head old flowers, and clear up any dead leaves.
You should also prune your bushes and any overhanging trees. Depending on the size of your garden and the width of the trees, you may want to consider using a saw or chainsaw, as this will make the task much easier. The hedges can be shaped using some hedge trimmers. Just make sure to wear a robust pair of work gloves to help avoid any injuries and scratches.
Look after the lawn
After months of cold, freezing weather, your garden lawn may be looking a little worse for wear. It's necessary to give it some attention to get it looking great again – it is the largest and most visible part of your garden, after all.
Firstly, make some holes in the lawn with a wire rake to improve aeration, prevent waterlogging and allow sunlight in. Mow the grass to around 1 cm but no lower, as this can make it unhealthy, and avoid cutting the grass while there's still a risk of frost. A strimmer is great for tidying up the edges quickly.
If the lawn has patches where grass isn't coming through anymore, you may decide to sow grass seed. Not only is this a budget-friendly solution but it's also highly effective.
Organise your pots and tools
If you're a keen gardener, you'll likely have lots of pots and tools going spare. If these are left in the garden and not looked after properly, they can detract from all your hard work.
Gather all your pots, making sure to plant new healthy flowers and organise them around the garden. Planting spring bulbs in Autumn is a great way of ensuring the garden is nice and colourful come spring. Any pots that you aren't planning on using should be stored away safely, throwing away those that are chipped or broken.
Gardening tools should be cleaned and maintained to ensure they last for years to come. This means removing any soil or dirt from blades, ensuring they are dry before storing them away and adding a thin layer of oil to prevent rust.
Don't neglect the shed
All too often, the shed becomes a storage space for all sorts of clutter, including bikes, toys and waste. If you're struggling to get through the door, then it's probably time for a clear-out. Think about what actually needs to be kept in here and what can be placed elsewhere or thrown away.
You'll want to maximise the space as much as possible. Consider placing shelves to store any accessories or hooks to hang up tools. Could you add a rack to place the bikes on so that they're out of the way? There are many ways to help manage your belongings, which can make a massive difference to your garden organisation.