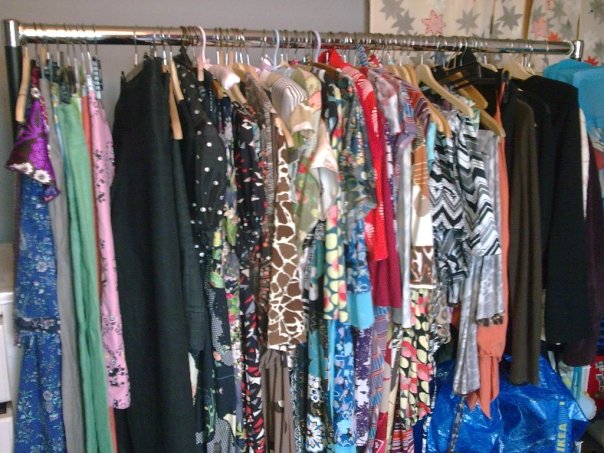 Harder but more lucrative ways of getting rid of clutter
More Hassle, more money possibly more stress
Ebay
Easier now that you can list items by phone but this is still a lot of time for (in my experience) very little return and then the worry of getting bad feedback. Watch out for free listing weekends though.
Etsy and Folksy
Etsy has a more American audience than Folksy. On Etsy you can sell vintage clothes, fabric and furniture, on Folksy just fabric unless they have changed the rules recently. It's 20c per item to list on Etsy, 16p to list on Folksy (prices subject to change so please check them). The item stays up for a few months and great pictures are really essential here.
Car Boot Sale
If you can really stand the thought of a thousand people pawing their way through your stuff and judging it, car boot sales are perfect for you. Personally I'd rather eat my own flesh. One good idea I heard was of friends selling each others stuff, though of course there is a very real danger of buying more stuff than you came in with.
Vintage Fairs
Really popular at the moment, stalls range from £10 to hundreds and kitchenalia seems to sell better than clothes.
Preloved
You can list for free on Preloved and give things away or put a price on them.