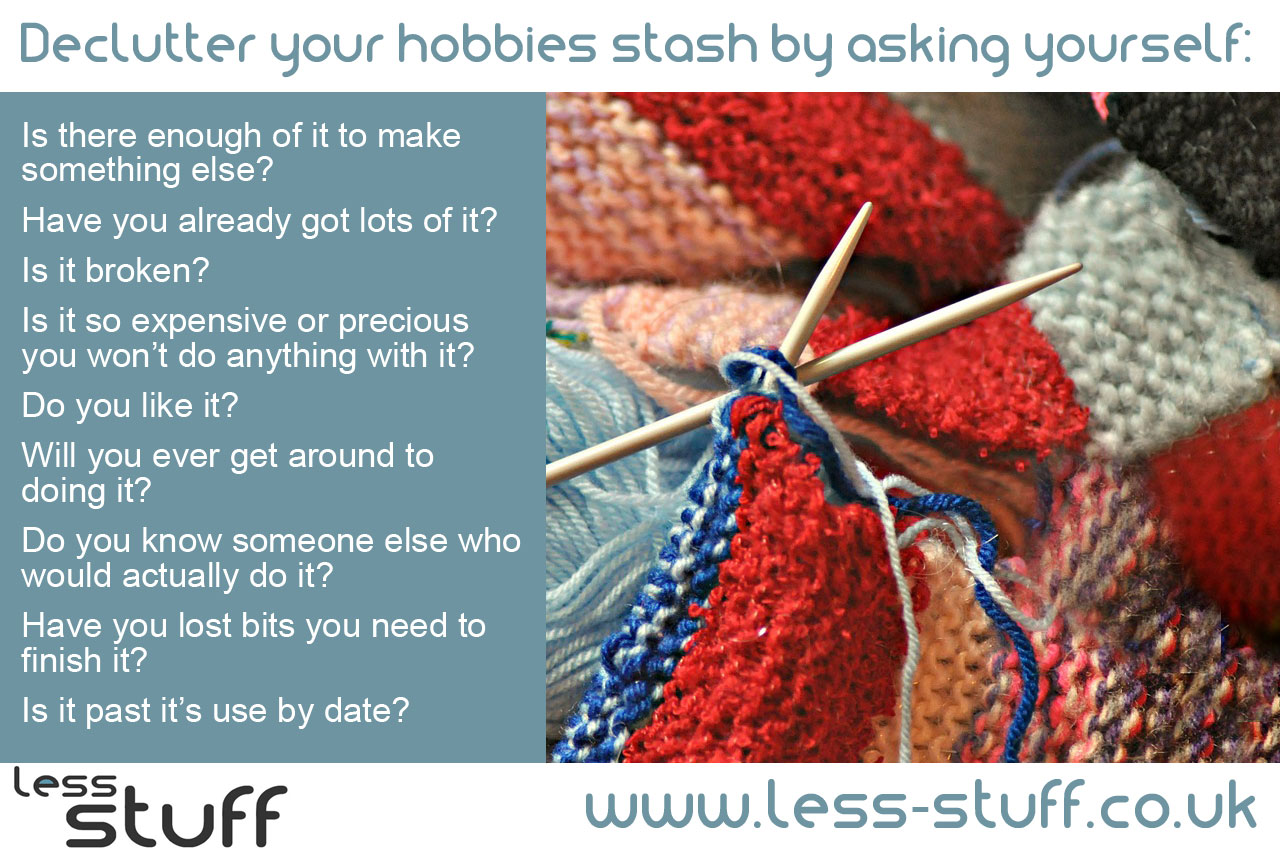 3 things at once – stopping project overwhelm
This is from The Power of Less by Leo Babauta
Chose 3 projects to work on at one time (I use this for personal things I am doing)
A project is something that can be completed in a month (my current ones paint the hallway, measure up and order wood for shelves, finish knitting a pair of socks)
You cannot add anything else to the list of 3 until they are all finished.
I've found this really liberating because instead of sitting paralyzed by all the things I have to do I am able to just focus on 3 things. Because all 3 things have to be finished before a new thing can be started it means I'm not stressing about the jumper I started in 1989, I'm concentrating on things that mean something to me at the moment and things are getting done.
If you try it I suggest doing 3 levels of tasks, a really easy quick one, one that takes a week and one you have to dip in and out of for the month. The 2 first ones get done pretty quickly and think of how gorgeous it feels to just have one thing to finish off that month!
Of course this is not real life, in real life the socks are not the most important things to focus on, but if you are the sort of person who has a few things on the go at once, the method of 3's might help you get some of them finished.