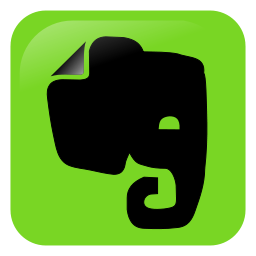 Evernote – keep all your important info in one place.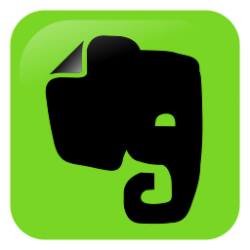 In a nutshell:
Evernote is a programme and app that you can use to store any information you need to be able to find quickly.
Evernote has radically changed the way I work. You can install on your computer, phone and/or tablet.
I currently use the free version for work (where I have my Naked Website clients stored in individual folders) and to store things like
recipes
important dates (you can set reminders)
films I want to see
books I want to read
lists of useful people – builders, plumbers….
The great thing about Evernote is that it is searchable – you can help it by tagging all your notes (recipe, paleo, nuts) or whatever but it seems to be able to find things really well without.
Because it syncs with my phone and tablet I can access recipes in shops, or check the measurements of my alcove when I'm in Ikea looking at shelves…..
I use it to store emails with important information on, you can just send the email to Evernote through Outlook, or you can add web pages to Evernote with just a right click. This means I can keep my email down to a bare minimum because all the info I need to store is stored in Evernote – and if my computer dies my information will be safe. Evernote, love it!
Full disclosure – I was not paid or otherwise bribed to write a glowing review for Evernote, I wrote it from the heart because it is working for me. However, if you choose to click one of the links to it on this page I will get points, and points mean prizes.