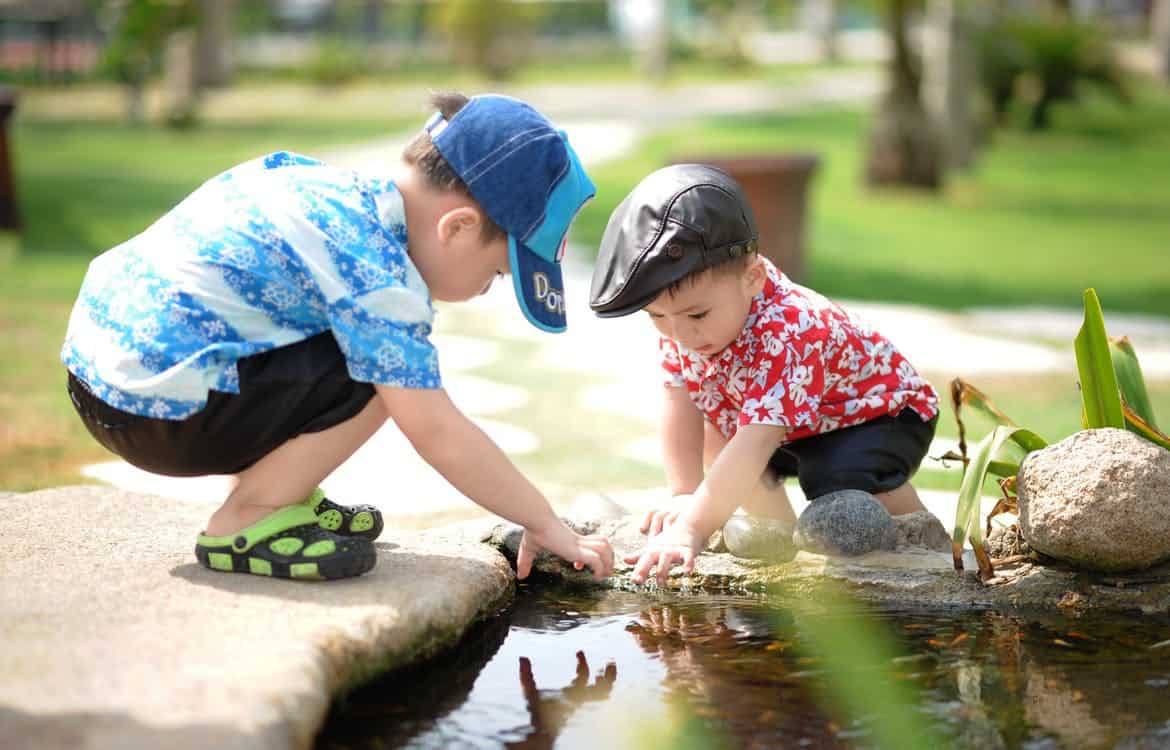 How You Can Encourage Your Children to Spend Time Outside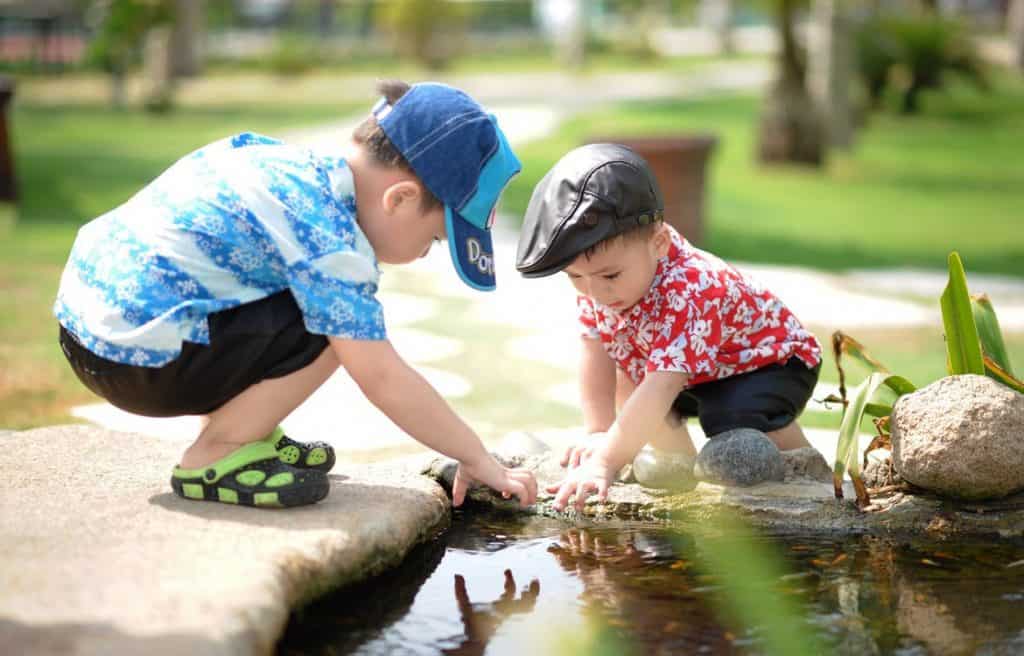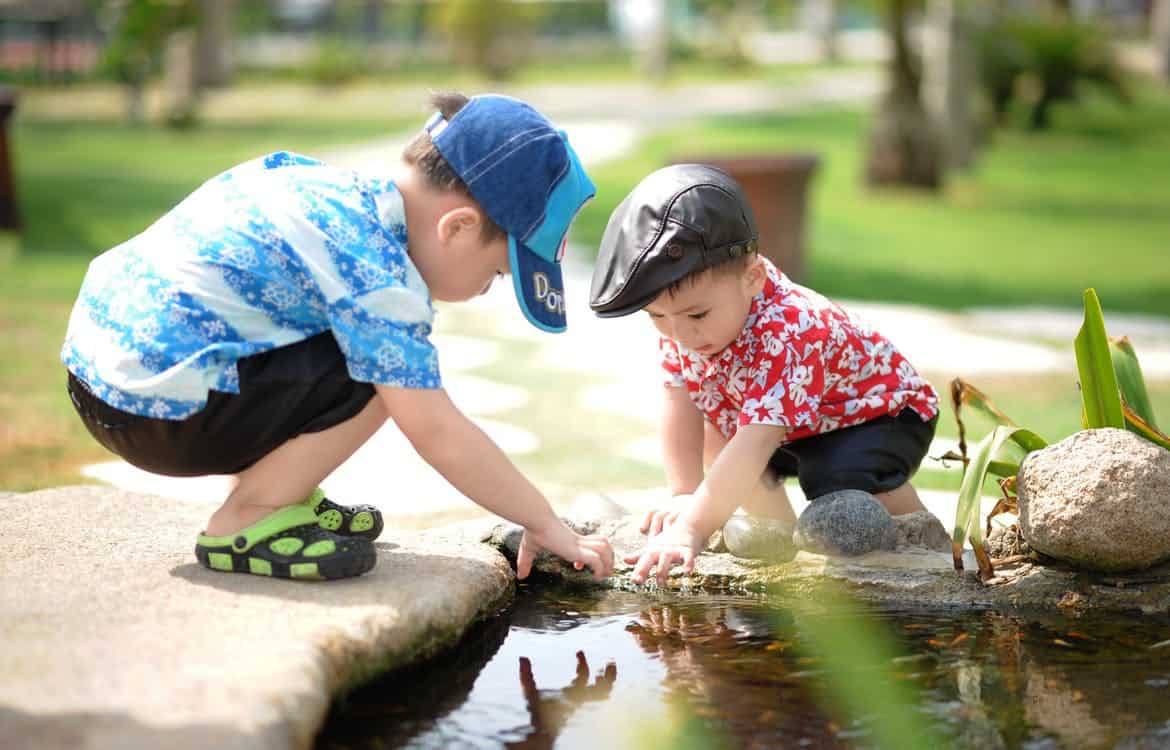 With the six-week stretch of summer holidays hurtling towards us, those of us with children are starting to feel a little hot under the collar. Hours to fill with ceaseless entertainment, it's no wonder the rules slip and screen time gets out of hand. But with time spent outdoors proven to boost a child's confidence, creativity, sense of responsibility and overall health, here are some tips that'll encourage your children to step outside and get some fresh air.
Organise Exciting Days Out
Venturing into the garden is one step away from the gadgets but going on days out strips them completely of their ability to plug in and switch on – and subsequently switch off the outside. Leaving with them no choice but to join in and experience the great summer weather likely means they'll eventually stop itching for their games console or the TV remote. From beach trips to picnics in National Trust locations, there are so many ways to enjoy the fresh air and add that element of fun your children need. Zoos are also great for outdoor, educational spaces they'll be more than a little bit excited to go to.
Outdoor Trails
Whether it's ticking off wildlife in National Trust trails or seeking out Wallace & Gromit on the Bristol trails, there are ample opportunities to go on a real-life treasure hunt. Look up these kinds of trails locally and they'll be sure to get your children interested in walking. For a real treat, there might even be an app to get them more engaged as you start tracking down your spots. You could even bring the treasure hunt to your garden, particularly if you have little ones. No need to burn out carrying your little one. Bury some treasure in the sandpit, get creative with a tea-stained, home-made map and you're away.
Buy New Garden Toys
There's nothing quite like the novelty of new things to sway good behaviour. From big investments like new swing sets and climbing frames structures, to water play tables and chalk on the patio. Retailers like Debenhams and Argos have already begun their summer offers, saving up to 20% on garden toy brands like Little Tikes. You can find offers like these using websites like Discount Promo Codes where the latest deals are updated daily.  Introducing new toys and games to the garden could be just the thing to coax your children outside, giving them new opportunities to use their imagination and play.
Bike Rides as a Family
Family life can be busy. Finding a moment to all be together can be scarce between full time careers, nursery and school. Being all around the dinner table at one time may seem like a rarity. But making time to all be together is important, both for the development of your child and in your own mental states as parents in need of support. Pinpoint a time where you can all be together and organise a fun outdoorsy activity. Bike rides are great family affairs, getting that blood pumping and breathing in fresh air. Especially in the summer, offering its long, light evenings. Make the most of it before winter snaps it back up and cruise down your local cycle track. These are the memories they'll remember.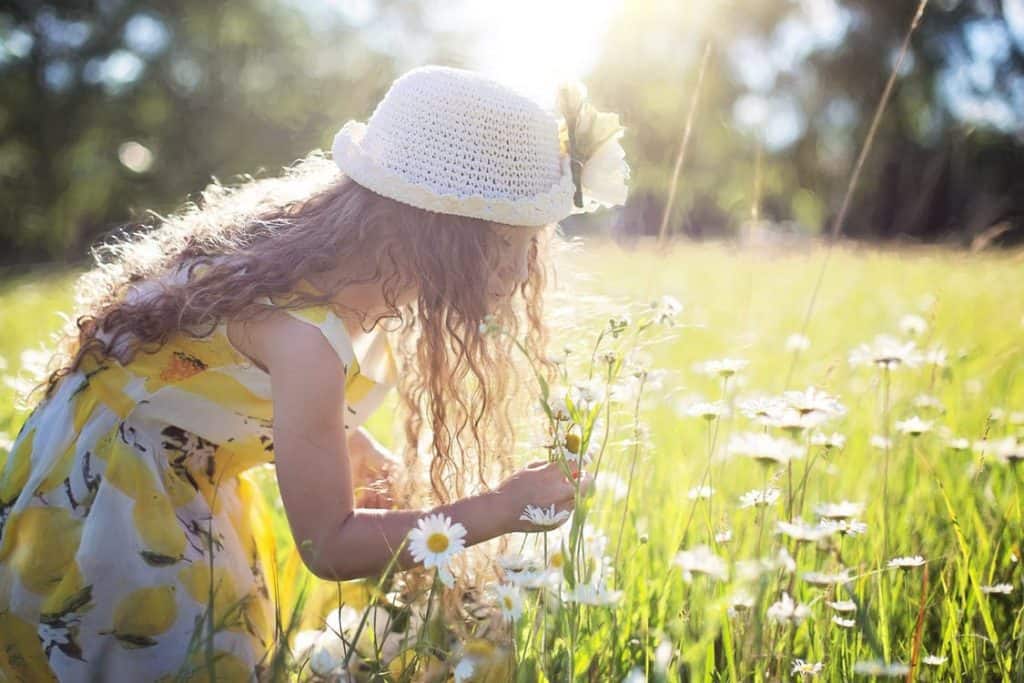 Do Gardening Together
Whether you work on your own vegetable patch together or fill up your flower beds with colourful flowers, this is a great project to start together that'll have them invested in their time outdoors. And it doesn't just have to start in the garden. Bring them along the journey to the garden centre to buy your supplies and ask your child what they would like to see grow in the garden. They'll be enthusiastic as they watch your produce gradually grow and be excited to try the fruit and veg or see the first shoots of flowers. Sunflowers and tomatoes are a great starting point for beginners.
Go on Play Dates
In the summer holidays, it's likely your child will miss seeing their pals at school, so why not arrange play dates? Not only does this mean they'll get to play with their friends, organised in an outside space like the park or maybe an outdoor pool. You'll also get some respite from seeking adult conversation in a six-year-old and be able to socialise with a fellow parent. Bond over the stresses of entertaining a child for six weeks straight whilst you watch half of Timmy's ice cream dribble down his wrist.
Take Toys & Books Outside
It may be that you don't need to buy new garden toys to coax them outside. Bringing the toys they already have outside could add a new dimension to play. Fill the paddling pool up and their dolls, figures and Lego men can take a dip right with them. Bringing books outside and reading together is also a great way to promote spending time outside as well as a love of reading. Especially if you're outside with your book with them, they'll feel a part of a grown-up activity.
Enjoy Eating Outside
There's something about eating outside that makes dinner that bit more exciting – and we're not just talking about the children. Take part in some alfresco dining and make the most of the warm weather and the setting sun together. It doesn't always have to be a BBQ either. Simply setting up camp outside with your Spaghetti Bolognese is enough. You might even find there's less of a battle to get them to eat their greens between all the excitement of a new dinner setting.
Be Prepared for All Weathers
The UK is unpredictable when it comes to the weather. Well, actually, it's not so much unpredictable as rarely hot and sunny for the full season. We're almost 100% certain there will be rainy days. But that doesn't have to stop your outdoorsy fun. Invest in lightweight raincoats for the whole family and you can still stomp up a storm on walks and park visits. Ensure no one is getting soggy socks and the fun and games can last through those summer showers.
For parents, the summer holidays can be not so much a relaxing time as a six-week fight for survival. But with our ideas on how to breathe in that clean air and encourage your children to spend more time outside, we hope we may have sparked some inspiration. Change up your day to day activities and work out a new dynamic where you can carry them out outside.
This is a contributed post and may contain affiliate links