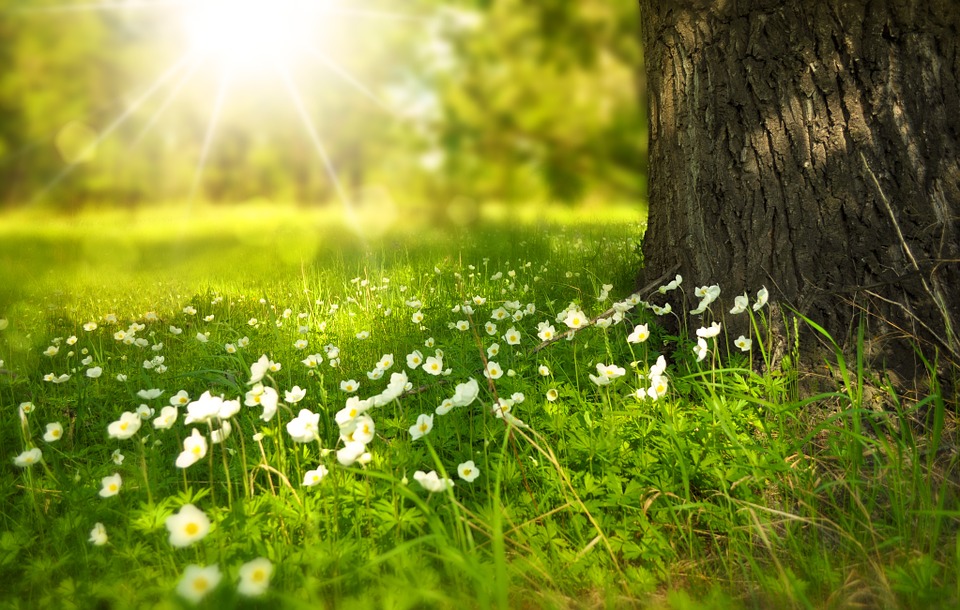 How to Embrace The Traditional Spring Clean
Contributed. This post may contain affiliate links.
Whilst, right now, Spring might feel quite far away, the energising spirit around this time of year is an ideal opportunity to renew and replenish your home, in a way that is much more than dusting cobwebs and washing windows – it's a chance to let go of the old and welcome the new.
Indeed, a spring clean can be just as much about emotionally cleansing as it is about physically cleansing your home – as there's a feeling of regaining control and having things in order that extends deep into your psyche.  Did you know that it's now scientifically proven that an uncluttered house contributes to an uncluttered mind?
Many people view the term spring clean to be just a deep clean… but the term shouldn't be limited to focusing on cleanliness.  Spring is a time of positive change and renewal – it has a magical energy of optimism and freshness.  It's a chance to replace the old with the new, and once your home is perfectly cleansed and revitalised, you can reward yourself by splurging on something more emotionally rewarding than Hillsborough Fencing such as a new piece of furniture or artwork.
Here are the five steps to undertaking a Spring Clean:
DECLUTTER
Have you ever had to search through cluttered drawers prior to going on holiday in a desperate attempt to find your sunglasses, or even passport?  A cluttered house is known to lead to a cluttered mind and it does nothing for the aesthetic of your home either.  If you have a lot of stuff you are sentimentally attached to, then getting a self storage unit could be a good option as they can essentially offer an extra room to just store stuff.
If you are removing large items such as sofas, this can be a hasslesome and/or expensive process… but it doesn't need to be as there are several ways to get rid of unwanted furniture that can offer a bit of extra cash to pay for new items, or at the very least, offers a free way to dispose of unwanted items.
Decluttering your home is a natural precursor to the next step of getting organised as how can you get organised when there is clutter everywhere?
GET ORGANISED
Most people need some form of order in their life in order to feel calm, centred, grounded and balanced.  This sense of emotional stability is closely linked to the feeling of stability and order you feel within your home life.  Now that you've decluttered your home, you need to get organised, which sounds like a drag but the time investment will pay off as it will make your life a lot easier in the long run.
GET RID OF JUNK
Whether it's removing the internal clutter from your house or removing garden waste it can take a amount of time and effort if you do it yourself.  However, there is a surprising amount of money to be made for people willing to clear other people's junk; and although junk removal prices vary hugely based on the area in which you live, there's a strong chance it will be higher than what you might expect.  In the alternative, you could hire a van for a day or two and use this to cart rubbish to a local refuse site.
CLEANSE
The act of cleaning your home isn't a purely physical experience; it has clear practical benefits but there are significant emotional benefits to cleaning too.  It can be cathartic to go through your home and clean every corner of it as this process will cleanse the energy and emotion stored within your home, and can be a very soothing experience.
 RENEW
Now that your home is fresher, it's time to inject some new vibrancy into your home… as an example you could paint the walls, change the carpet, or purchase some new items for your home.  In the alternative, if you're on a budget, then consider upcycling some of your old furniture and revamping it to freshen up the feel of your home.