Work with me
Less-stuff is a website about decluttering for people who love stuff. Articles about eco friendly living and money saving strategies sit well with detailed guides to controlling clutter.
If your brand is about crafting or cooking products, DIY materials, gardening and growing products, eco friendly alternatives, productivity and mindfulness or you are a professional declutterer, less-stuff readers are your target audience.
Stats
The stats are impressive since the launch of less-stuff in October 2016
Pageviews 9,772
(July 1–31, 2018)
Users 5,718
(Mar 1–31, 2018)
Bounce Rate 36%
(July 6–12, 2018)
Less-stuff readers are mostly UK based. Ages of readers span between 25 to 80 with the majority in their mid 40's.

80% of less-stuff readers have children, either living at home or recently left for university.
Readers of less-stuff are almost equally divided between men and women.
---
Sponsored Posts, Giveaways & Product Reviews
A post tailored to bring out the best in your product or service. Shares on Twitter and Facebook in the month after publication. Nine further shares to Twitter and Facebook for the year after publication.
I work hard for my sponsors and use every opportunity to mention them in social media.
Advertising
In the footer, sidebar or in post. You will also be thanked as a sponsor in the less-stuff newsletter that goes out every other month.
Please contact me to discuss how we can work together at
info@less-stuff.co.uk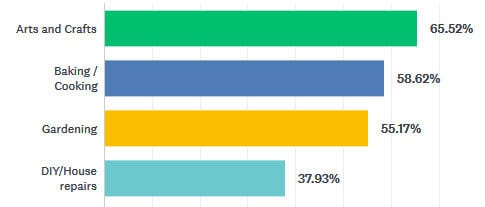 ---
Collaborations
Click on the logos to see the sponsored posts and collaborations with companies and organisations.
Lisa Cole
I'm a graphic and website designer with 14 years experience blogging and building a tribe. I'm also an experienced community teacher and workshop leader and a MA Design student.
I started blogging when my son was small and I was interviewed by the Guardian and on the BBC World Service as well as many other national and smaller publications.
I have extensive experience of writing for web and print and my graphic and website skills make my articles stand out with shareable content.
When I'm not working, I  lives the less-stuff lifestyle and can often be found preserving seasonal fruit or working out ways to use up the last bit of fabric from a sewing project.
I knit socks compulsively, am interested in philosophy and productivity and have a love of notebooks.
Contact Lisa at less-stuff
You can email me at info@less-stuff.co.uk or use the form at the bottom of this page if you prefer.
You can also find me on all these social media platforms.