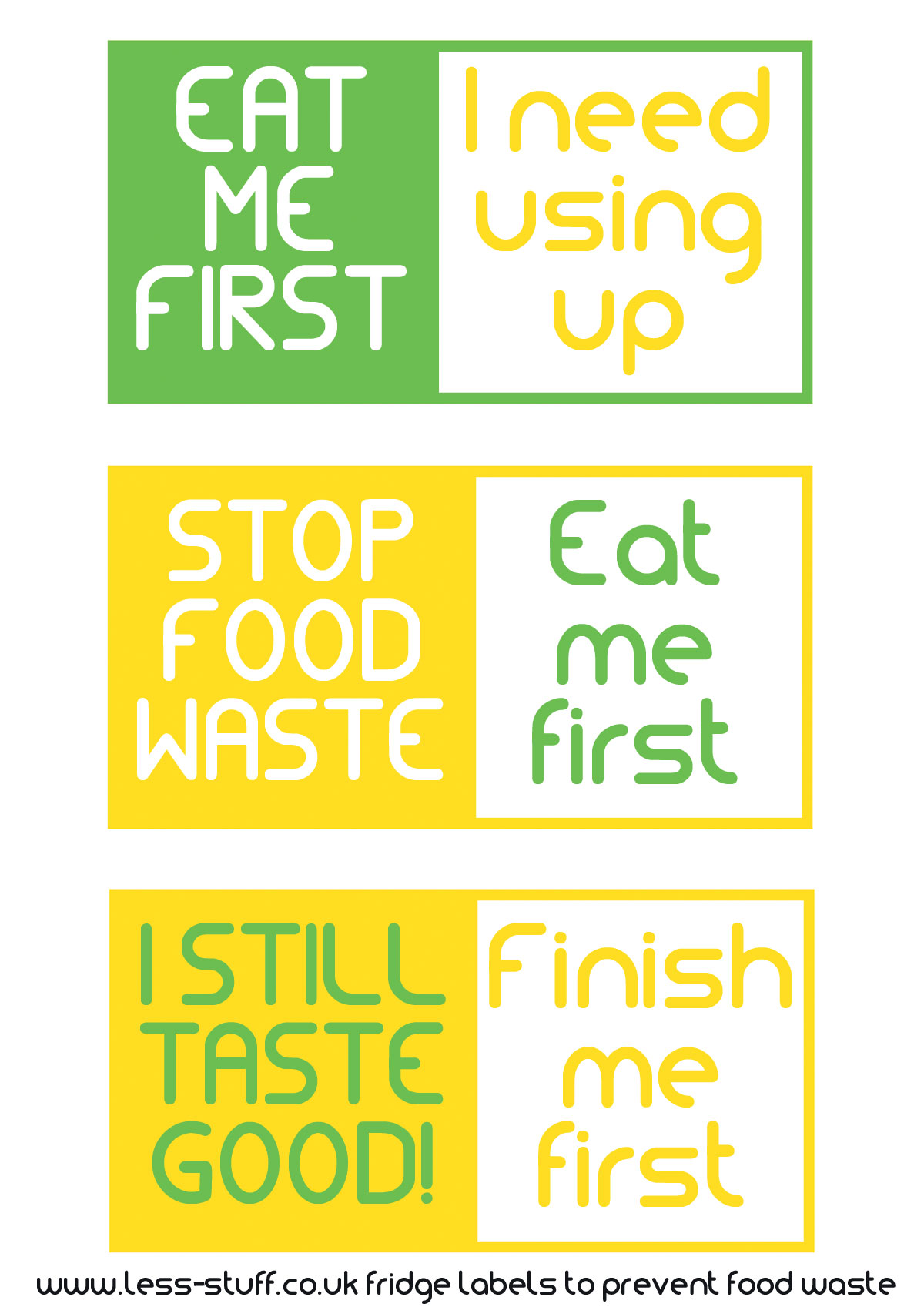 Remember to use up food before it goes off with these free printable food waste stickers
This little freebie has 3 different signs you can use in your fridge or cupboards to tell people when food needs using up. There are variations in colour and black and white in case you don't have a colour printer.
Get your free Food-Waste-Stickers here the PDF will open in a new window.