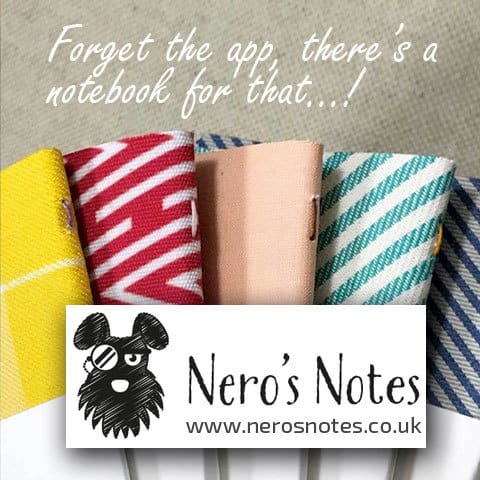 I've always had a notebook on me, for as long as I can remember. And I've always had a journal or diary of some sort to help me keep on top of things. I cannot say enough  nice things about Nero's Notes who have an amazing selection of notebooks (and pens and pencils).
They know their stuff too and will be able to tell you if a notebook is suitable for an ink pen just like that!
Keep an eye on their newsletter for bargains too. I particularly like the 6 notebooks for £6 and the mystery pencil bundle has kept me going for ages.
You can see some of my reviews about Nero's Notes goodies here.
And this is me raving about pencils.