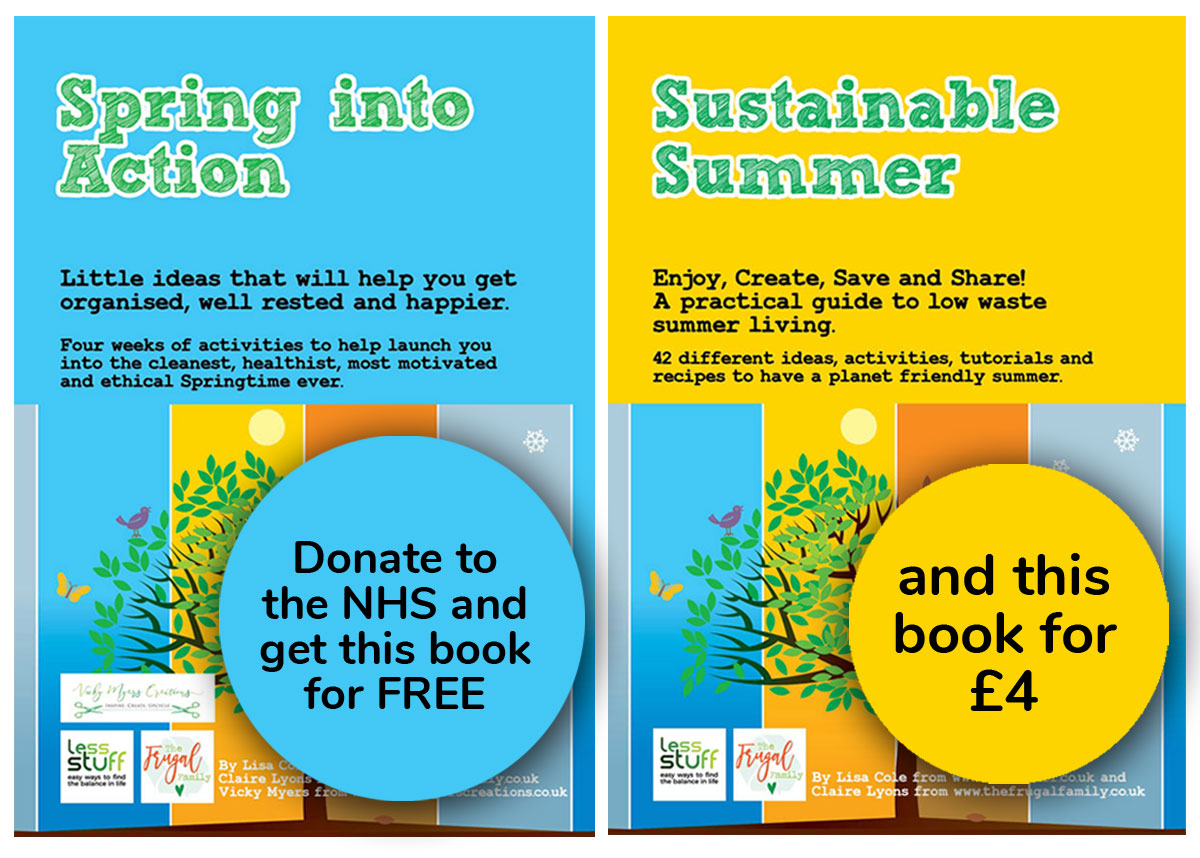 Free Spring Eco Actions Book for NHS Donations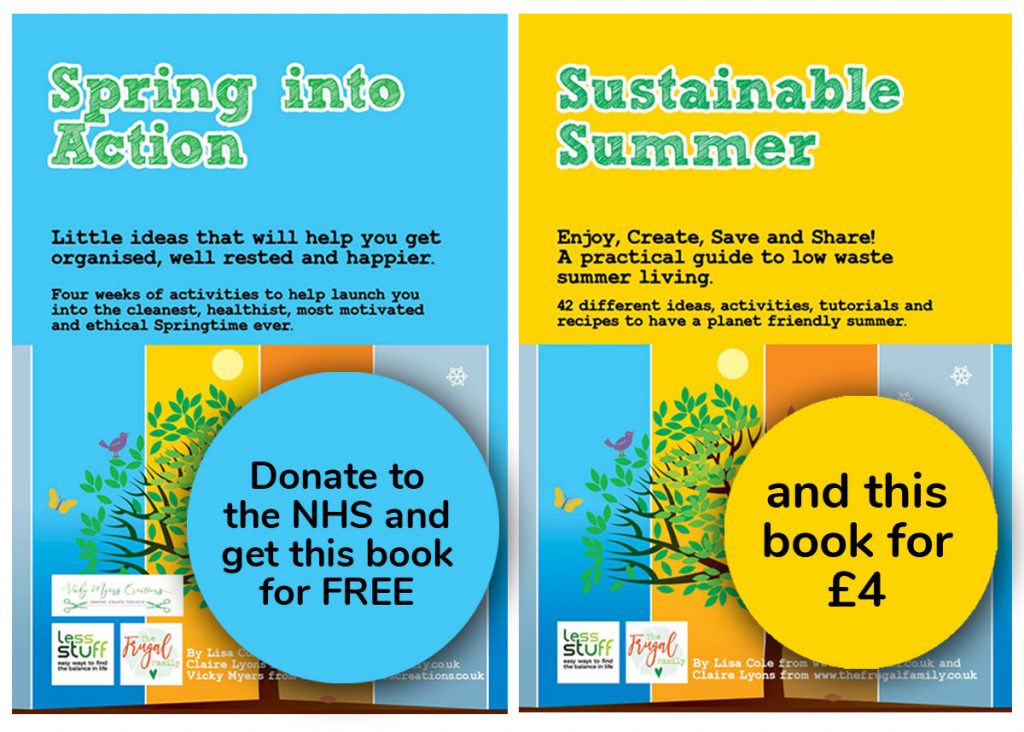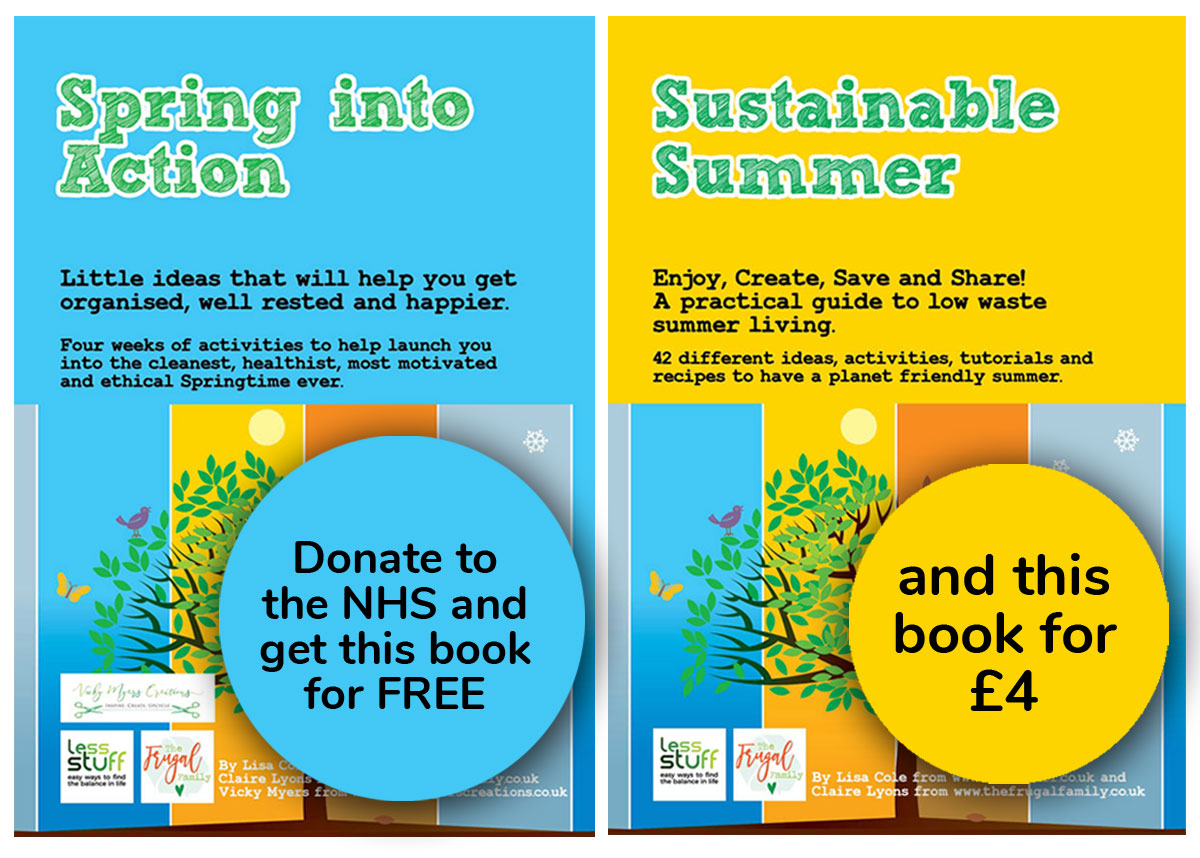 I've teamed up with Claire from The Frugal Family to make things a bit easier. We are giving away the PDF copy of Spring into Action for donations to the NHS.
You can print it out at home or read it on screen so you know it will be safe and it won't have endangered anyone packing or posting it. It is full of things you can do in four weeks to get organised and healthier this springtime. Our main focus is on self care and looking after your physical and mental wellbeing – but doing so in harmony with the environment and without costing a lot of money.
How to get your free book
1) Donate something to a good cause. We like these but you can choose a more local one if you prefer.
You can read more about these initiatives here – https://thetab.com/uk/2020/03/30/this-is-how-you-can-donate-to-the-nhs-during-coronavirus-149956
2) Let us know you have donated and we will send you a code to get the Spring into Action for free and to get Sustainable Summer for £4. Sustainable Summer has 42 eco-friendly, planet saving worksheets you can print out as you feel like it. Try one, try them all, find one that sticks and you are on your way to a Sustainable Summer with this Workbook.
You can email me info@less-stuff.co.uk or message through Twitter, Facebook or Instagram. We don't need proof, we trust you!