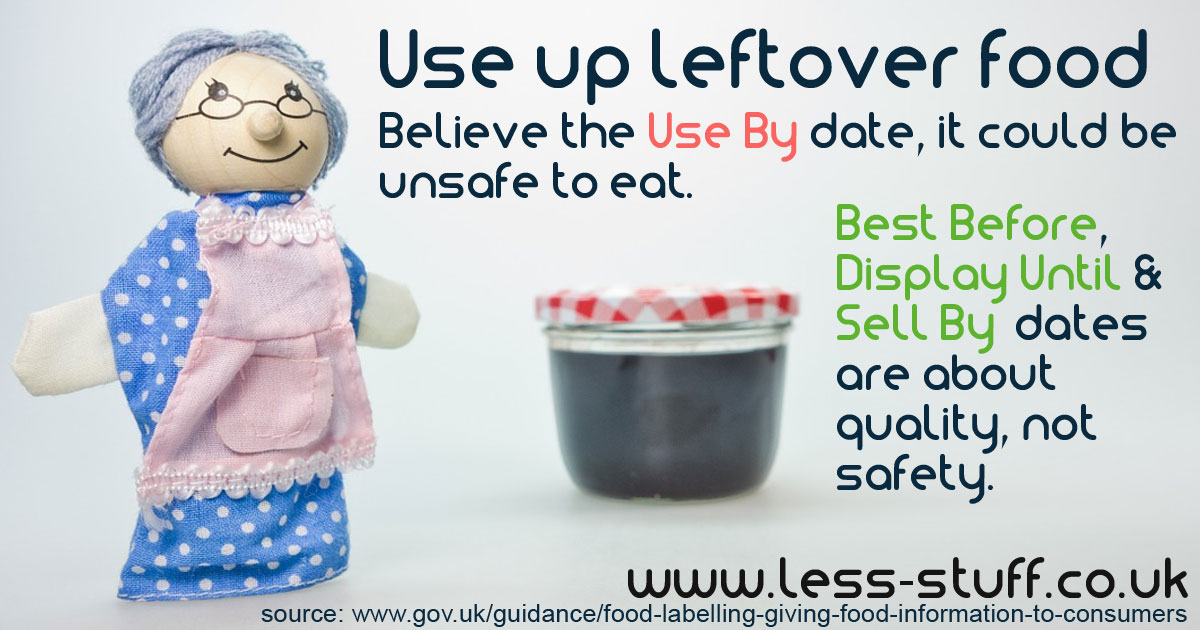 Declutter your leftovers into something delicious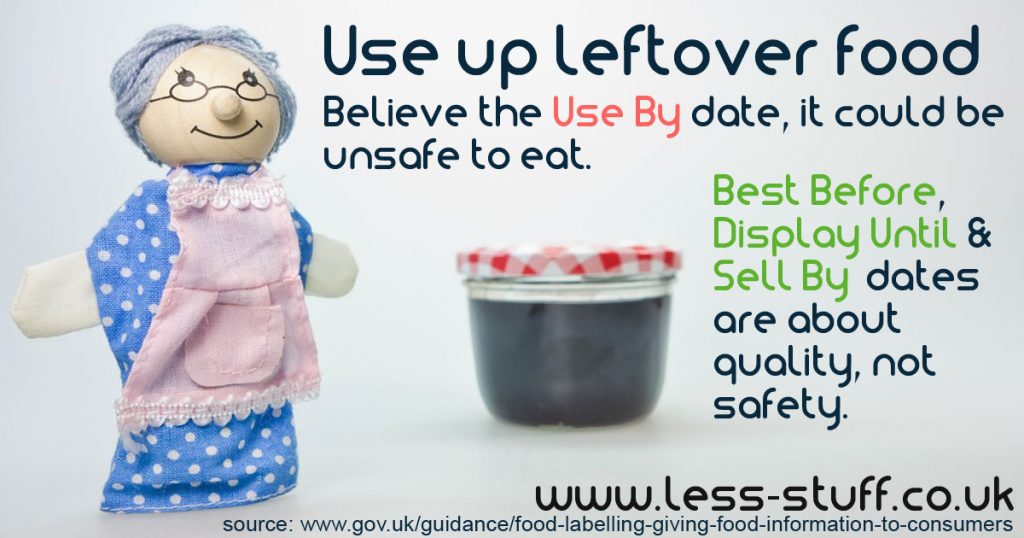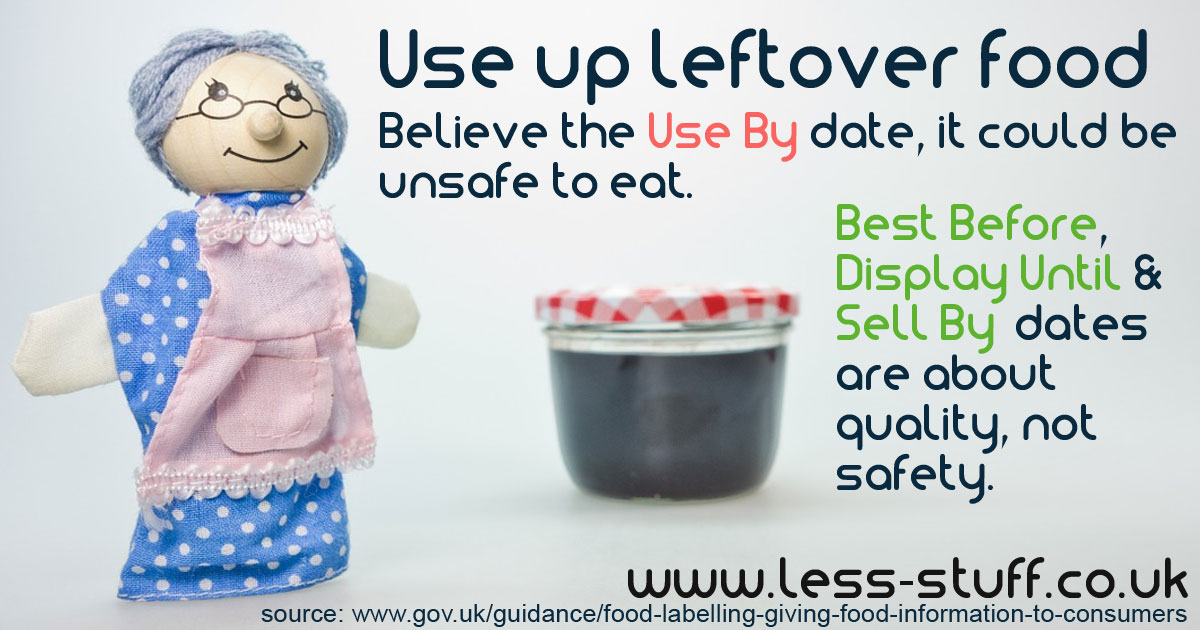 If you have lots of odds and ends in your food cupboards and fridge this decluttering prompt will give you ideas to use them up.
You might find it helpful to look at the Food and Drink prompt first so you can identify food you really just don't like first. There is no point trying to make something lovely out of mushy peas if you hate them in the first place!
What ingredients do you have?
The first thing to do is to go through your kitchen and pick out what needs to be used up. Once you have your ingredients in one space you will have a better idea of what sort of recipes you need. If you have lots of veg you are more likely to look for main courses and side dishes – lots of chocolate or dried fruit might be cakes or flapjacks.
Reduce the amount you bin or compost
If you find food that needs to be used up soon but it's not urgent then putting them on one shelf in the fridge and marking it with a big post-it saying 'eat me soon' will help you remember to use them first. Ivaluefood has a downloadable 'Eat Me First' sign you can use. And there is a less-stuff free printable version here with different colour variations and a black and white version.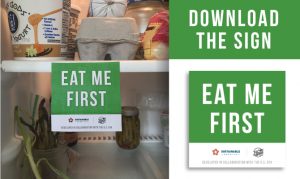 Labeling can be misleading;
"Use by" is the one to take seriously because eating food past it's use by date can be dangerous.
"Best before" dates are just about quality, not safety. Food past it's best before date might not taste as good when it was in date but it will still be safe to eat.
"Display until" or "Sell by" are instructions to shop staff not for shoppers and can be ignored.
The less-stuff A-Z of Leftovers
There is a brilliant A-Z of leftovers that the less-stuff Facebook group collaborated on. You can read the post here, or sign up to the less-stuff newsletter and get it as a free PDF.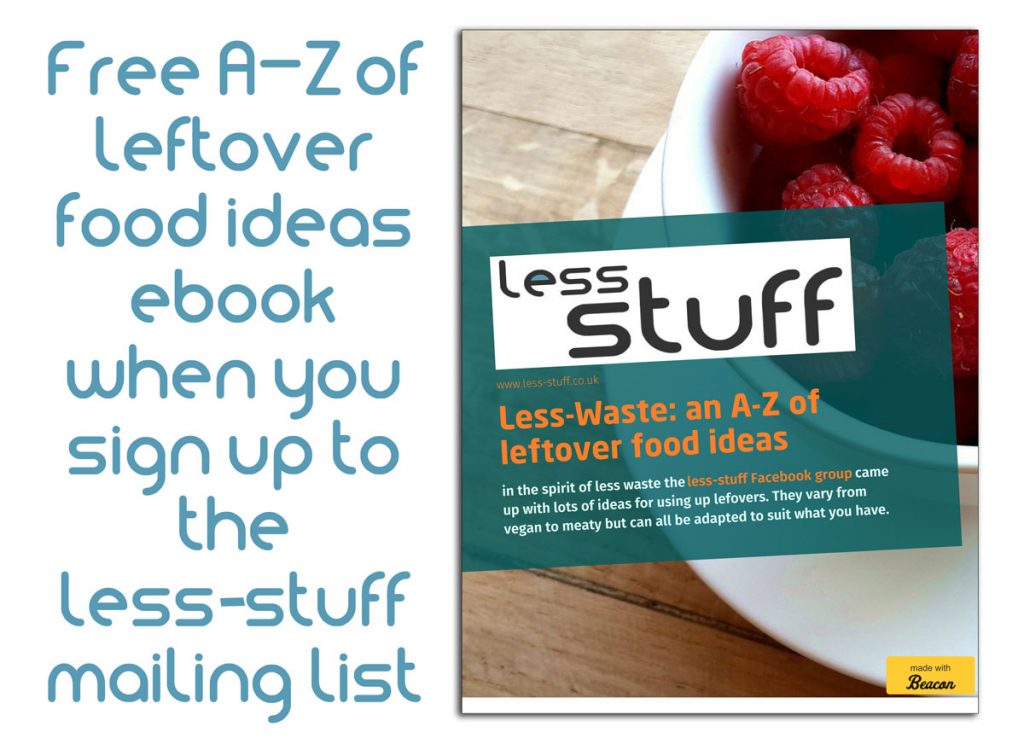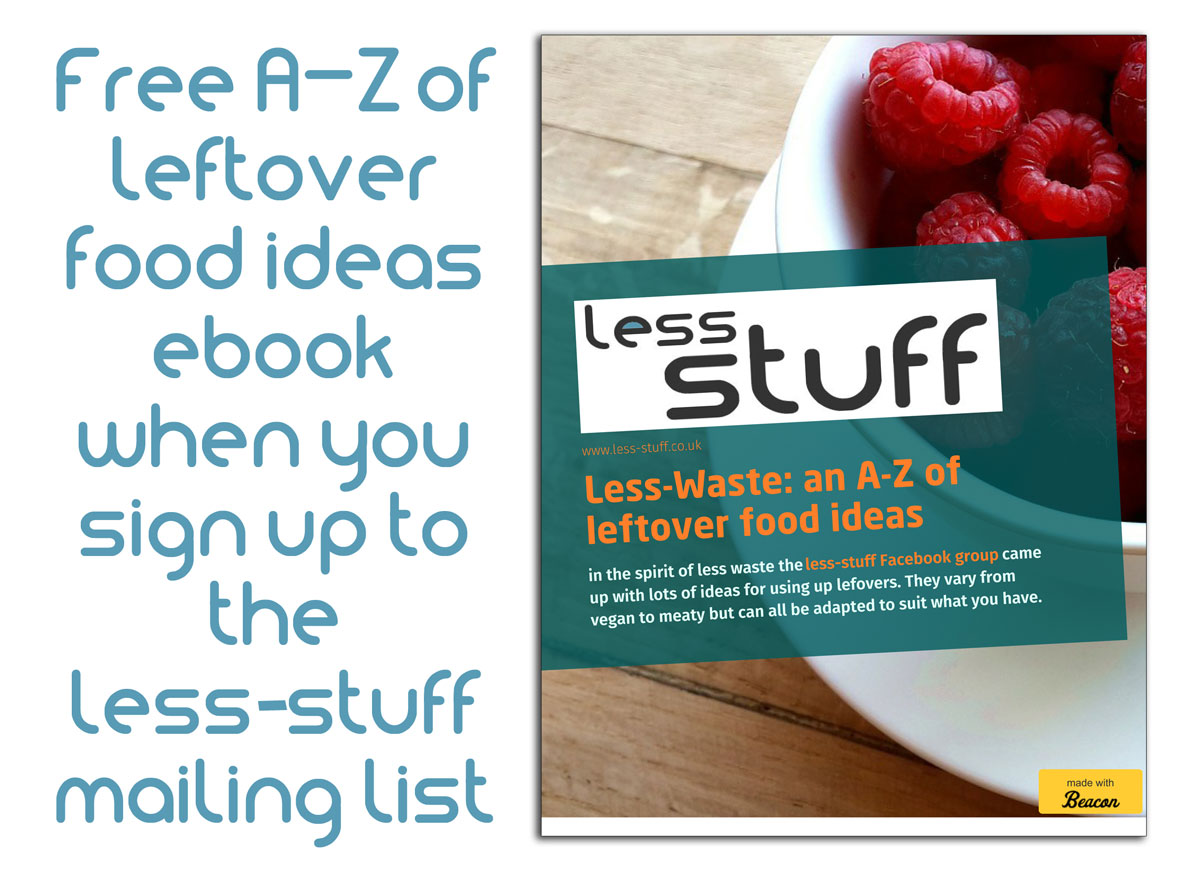 Facebook groups that help you use up leftovers
Reduce Your Food Waste was set up with the aim of supporting each other to help reduce food waste and save money in the process! Members of the group share food waste solutions they have found, relevant news stories about food waste and ask questions about how to avoid food waste.

A Make do and Mend Life is a sustainable living community for people interested in any and all aspects of living more sustainably. It is very usual to see people asking questions about how to use up leftovers.


Websites with recipe generators
Big Oven lets you put in 3 ingredients then gives you a lot of recipe ideas.
Love Food Hate Waste is a great site with articles about food waste as well as lots of ideas for saving food.
Cook UK has a whole Slow Cooker section, which is my solution for leftover veg soup.
[amazon_link asins='B005OR0OBY,B00C7S9YU0,B00BG4FZRM,0600633497,B00BCHH4MC,B002NPC0RG' template='ProductAd' store='lessstuff08-21′ marketplace='UK' link_id='299cdb65-106b-11e7-aa11-bbb0fb7385a6′]
Supercook finds recipes from lots of other sites for you, it's like Google for recipes.
There are 10 ways to use up condiments here on thekitchn.com.
If you can't eat it….
If you don't want to eat it, can you donate it to your local food bank? Or, can you turn it into bird food or playdough…….Recyclethis has a whole category just for food with loads of ideas.
If you have a favourite website or resource that helps you use up leftovers please let me know and I'll add it to the list.