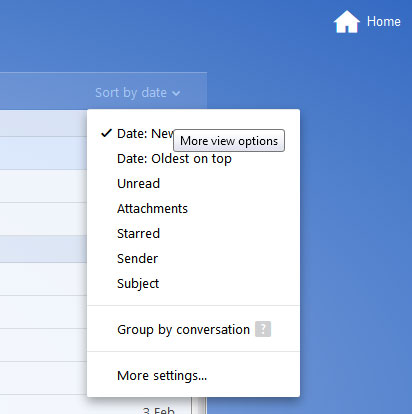 5 quick ways to declutter Yahoo email
In a nutshell – email can mount up really quicky and very suddenly become totally unmanageable. Here are just 5 easy ways of sorting your email if it is on Yahoo.
Unsubscribe
Get into the habit of unsubscribing to something every time you open up your email. It only takes a minute. If an email from a company does not have an unsubscribe option then mark them as Spam.
Sort by sender
In 2017 the sort option for your emails is top right of your Yahoo email account. You can choose to sort by sender, date, subject and even group by conversation. Sorting by sender is an easy and quick way to group emails you can delete in one go.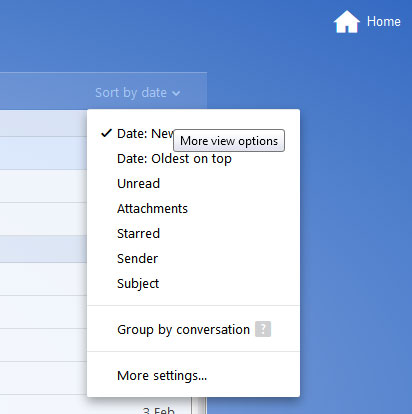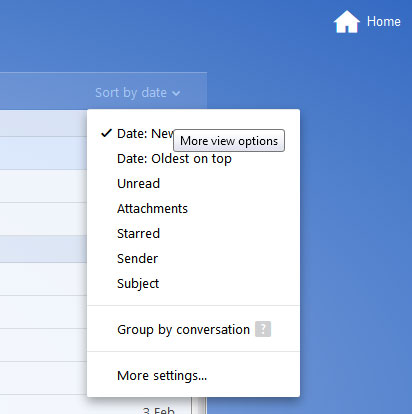 Set up folders
On the left hand side of your Yahoo mail there is a section for folders. You can click next to the word 'folders' to create a new one. At the top of your Yahoo mail there is an option to move emails, you can select a few at a time and move them all at once into the correct folder.
Set up rules and filters
I use rules to move all my emails from Freecycle into a Freecycle folder. I don't need to see them all the time but I know where they are if I need to find or get rid of something. They are a bit trickier to set up than a folder but once you know how to do it, and have set them up, they are done.
Start at the settings cog icon top right and select Settings.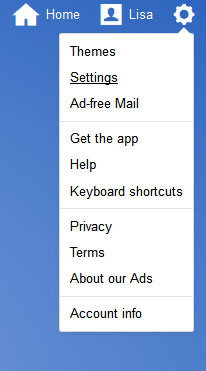 Click Filters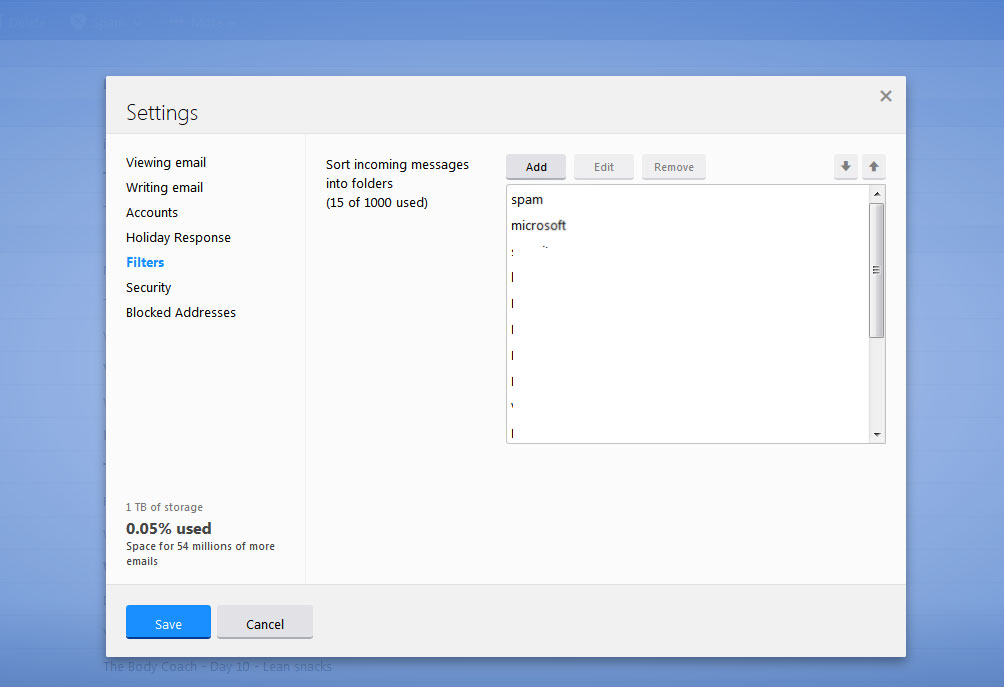 Click Add and enter a filter name. You can then add the criteria which can be anything from a subject to an email address. Choose which folder to filter into and click save.
Save things elsewhere
If you keep useful information in your email account but can't find it when you need it then think about moving it. I use Evernote (this is an affiliate link because I like it lots!)
Evernote Basic is free and you get lots of space to put recipes, lists and ideas. You can set up reminders for dates for anything from birthdays to car MOT due dates. You can clip images from websites and share all of this easily with friends and family. Evernote works on phones, tablets, Androids and iOS. The free version gives you 60 MB of new uploads per month and you can sync it across 2 devices. If you want to pay for an upgrade you get a better search facility and more storage.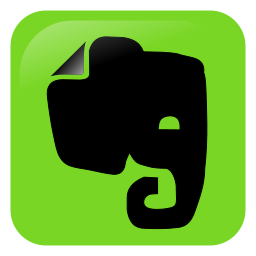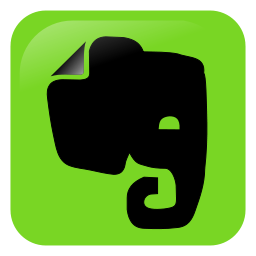 Slow and steady wins the race
If you have thousands of emails that need sorting out use the slow and steady approach. Put a post-it on your computer to remind yourself to unsubscribe to just one thing today. It doesn't all have to be done at once!