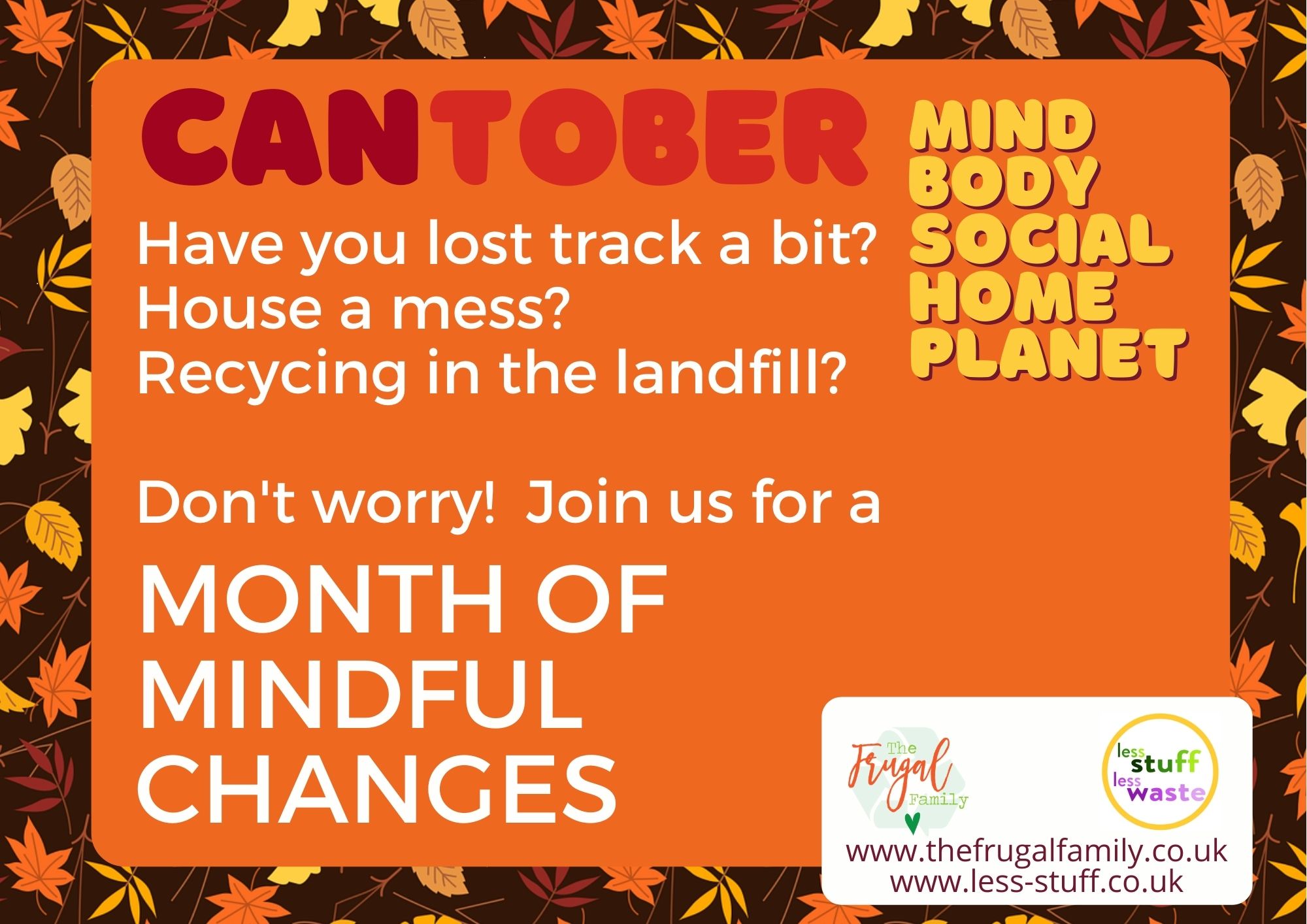 Cantober – get back on track with easy weekly tasks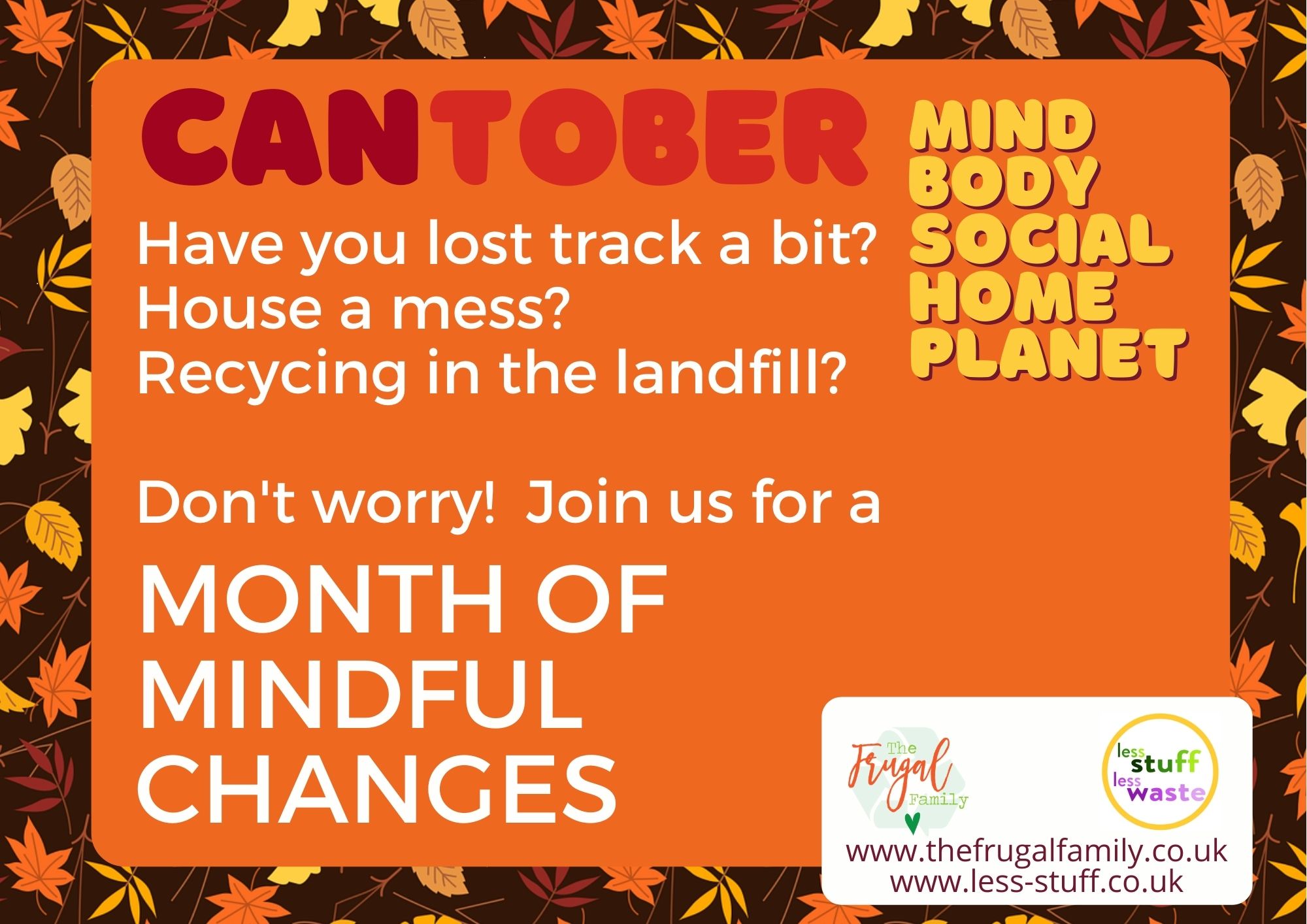 I like autumn a lot. Crunchy leaves, cooler nights and an excuse to get the hot water bottle out of semi retirement.
This autumn is a bit weird. Everything is a bit weird and stressful and that makes me lose track of the sort of person I want to be. I catch myself binning recyclables because I'm stressed out and anxious. I buy the first thing I see in the supermarket because looking around for alternatives seems like too much.
If you feel like me then please join in with a lovely collaboration I'm doing with Claire from the Frugal Family.
We have designed 4 weeks of easy things you can do that will help you get back on track. And if you never fell off the track then these things will make you into an even better human.
And because there are 2 of us working on this, you get double the value, we will each post our different ideas to help you take control of the things you can.