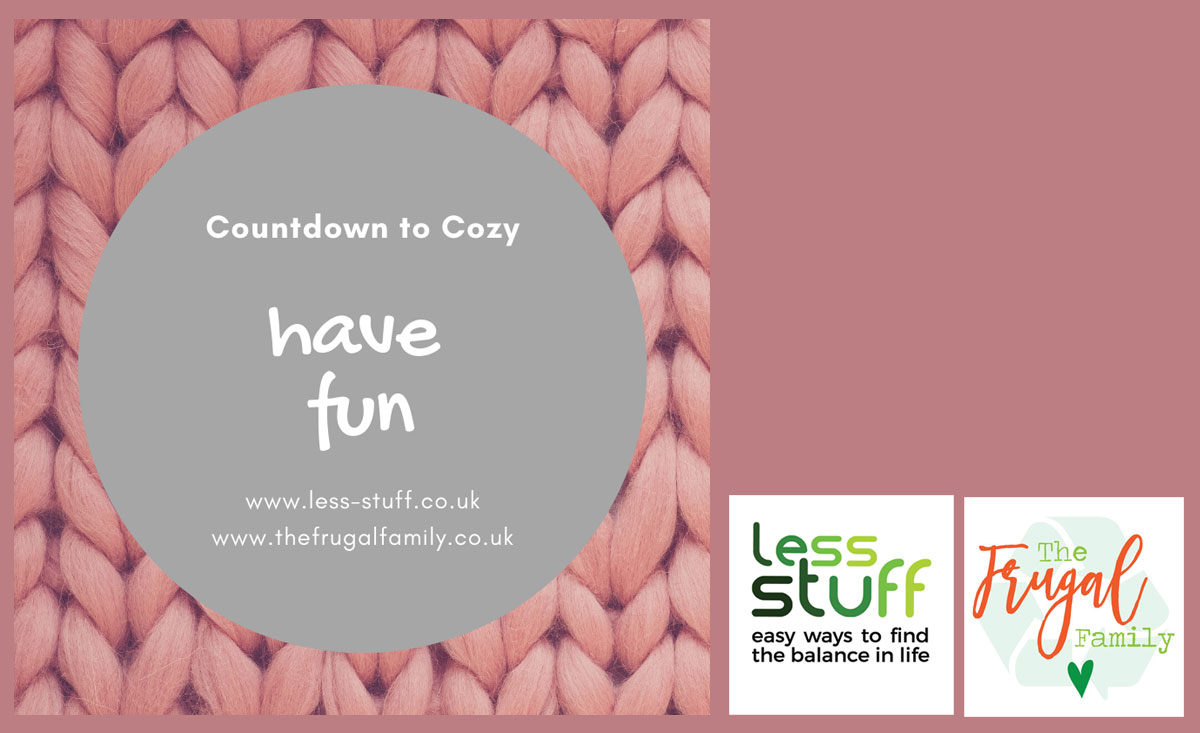 Countdown to Cosy – Rewarding Weekends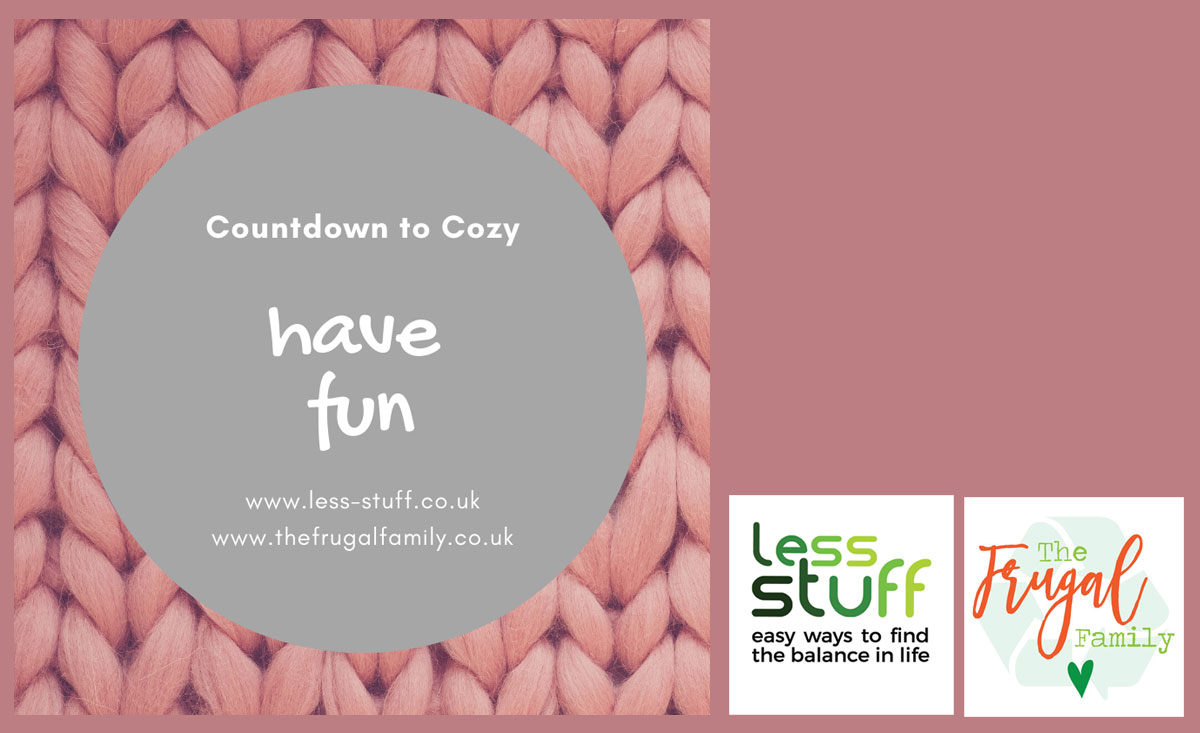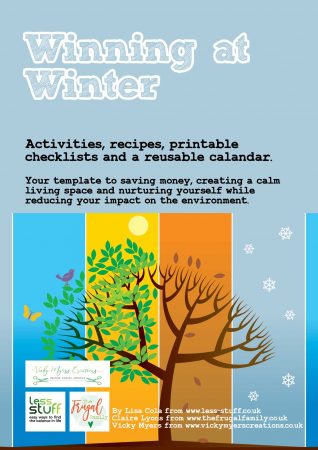 You are never too old for rewards. In the less-stuff Facebook group we even have stickers that are rewarded by Amazing Anna to members who share little decluttering and eco-friendly triumphs .
As the days get colder and the nights longer it is nice to plan something for yourself.
If you need some ideas for clutter free rewards I've written more about the idea here.
Or you could choose something from this list
Take time for yourself to do nothing
Phone or Skype a friend
Take a flask of coffee out and meet someone
Have a long bath
Read a book
Take a nap
Watch a film
Listen to music
Go to a free museum or art gallery (avoid the gift shop!)
Find some wildlife to watch
Take your imagination on a cloud journey and build castles with it
Learn something new and random: YouTube is good for instructional videos
Take time to doodle for no reason
Use up something you have been saving for a special occasion
Wear something you feel great in for no reason
If you have seen the inside of Winning at Winter you will know that it has loads of different worksheets. This reward planner is one of them and you can print it off by clicking here or on the picture.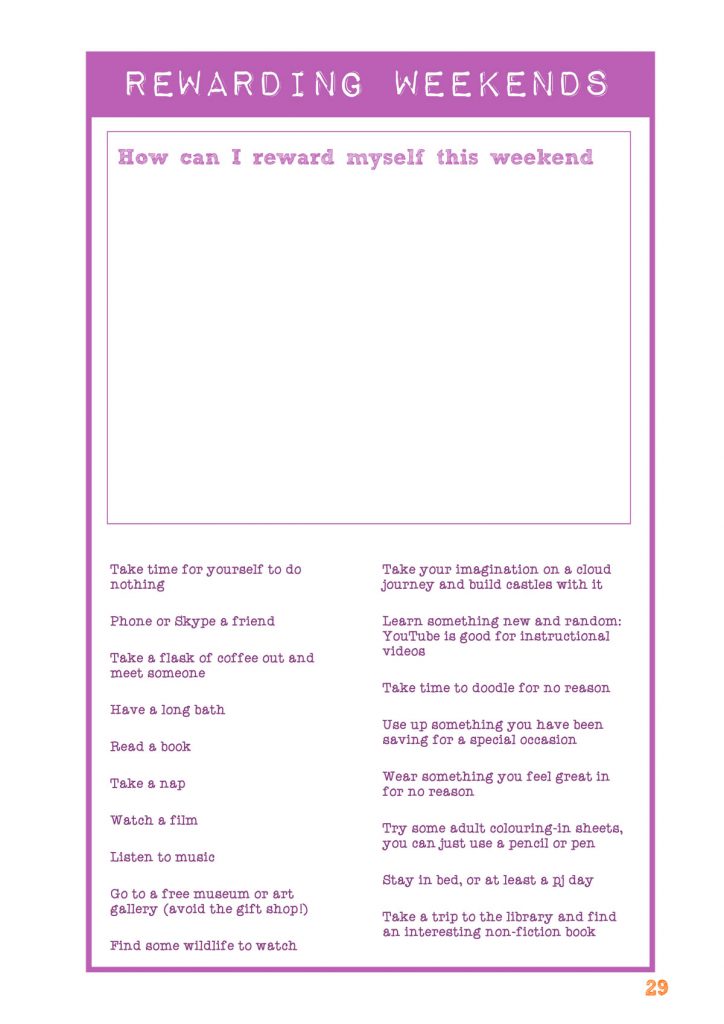 You can find Winning at Winter on Amazon in Kindle and Paperback format or from less-stuff as a printable PDF.
Adverts help support the site.
Like what you see? The less-stuff Patreon Community gets early access, exclusive content and freebies. You can become a Patreon for as little as 22p a week!
Join in with the conversation in the less-stuff Facebook group to share your ideas. I'd love to hear how this works for you.
Countdown to Cosy is a collaboration with The Frugal Family – check out what they are up to on their website www.thefrugalfamily.co.uk