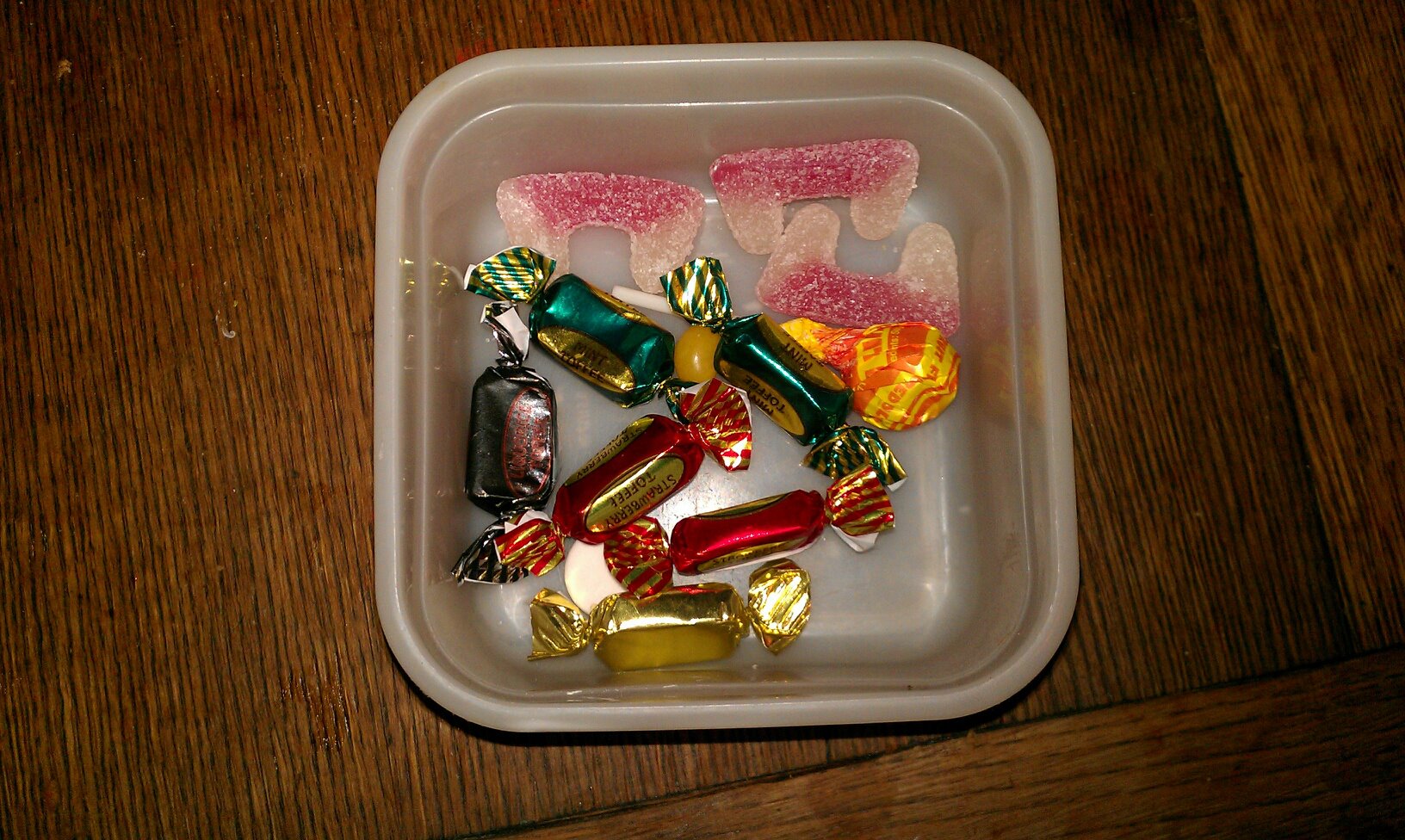 A week on WW2 rations – day 7
Breakfast toast and dippy egg, juice
some cheating here with an extra egg but this used the last of the butter ration
Adverts keep the site running
Lunch – out, T had chips, I had a sandwich
Dinner – vegi sausages (in ration, I was intending vegi burgers but these were easier)
mashed potato with some out of ration butter, sprouts and broccoli
The week is done
Adverts keep the site running
Like what you see? The less-stuff Patreon Community gets early access, exclusive content and freebies. You can become a Patreon for as little as 22p a week!
T had some black market pretzls, we used one extra egg and about a teaspoon of butter extra, but we did it!
This is what we have left
This was probably more fun for me than for my 8 year old but it was good for both of us to do. The week after we were in awe of how much butter and cheese we would normally use, it seemed so extravagent to make a normal 21st century sandwich. I'd do it again. He won't. I didn't lose any weight in case you were wondering but I didn't do it for that.
Adverts keep the site running
If you had access to lentils and fresh veg then living on rations would only be difficult because of the fat ration. I missed butter badly.
[pt_view id="35d73e2oa5″]