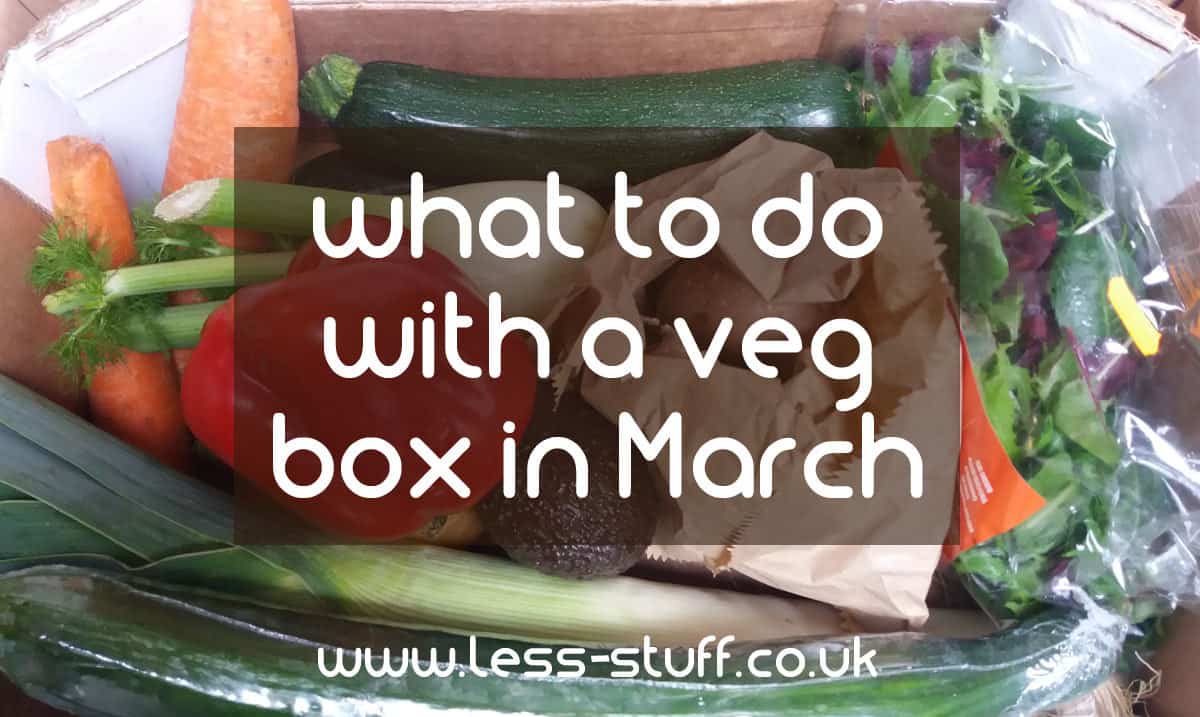 What to do with a veg box in March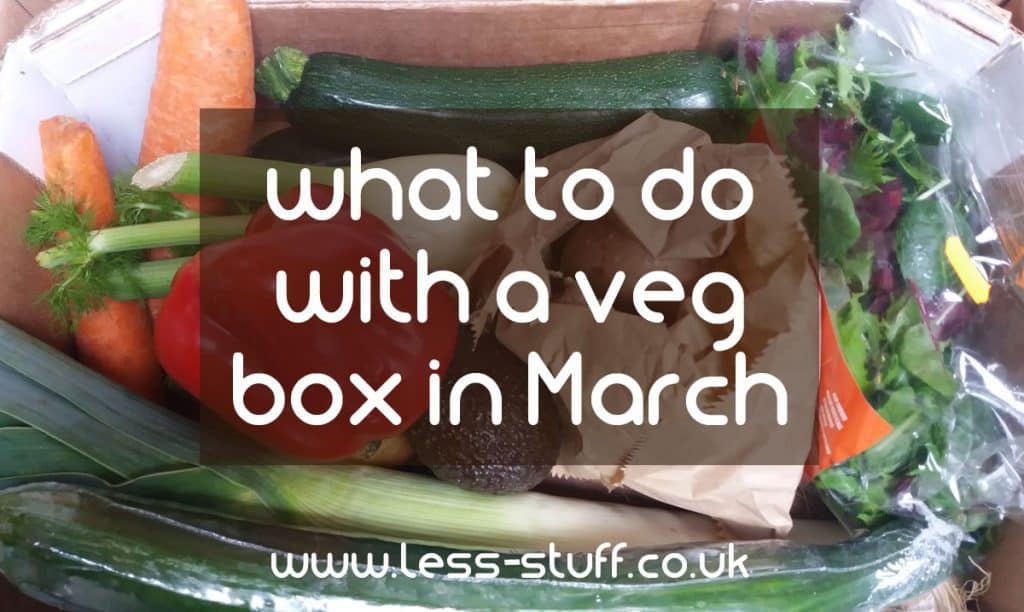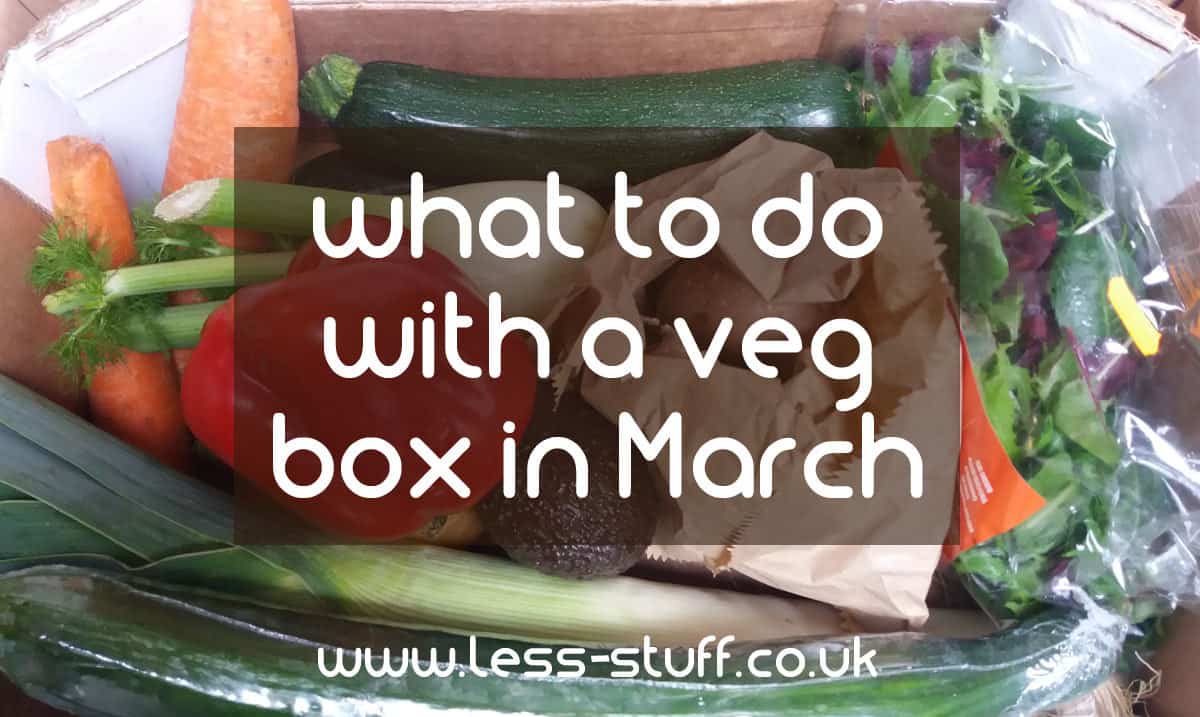 This is my veg box from Chi Wholefoods at the end of March. I've asked them to put in reduced veg if it is available so the carrots are not as gorgeous looking as the full price ones. They will be incredibly tasty and I'm doing my bit to reduce food waste and save money. The box is to feed me and my very hungry teenager for a week.
Here are my plans for the contents:
Fennel, leek and wild garlic risotto.
Baked potatoes with aubergine, pepper and courgette tomato sauce
Stuffed mushrooms
Guacamole or just sliced avocado
Stir fry with pak choi, mushrooms and carrots (I have some fresh tumeric in the box too)
Salad, I have broken my rule to never have salad in bags because my hydroponics unit only has seedlings and because the Severn Project salad leaves are sublime and very local.
Leek and potato soup (with the dark end of the leek)
And if I have any cucumber left from making salad I'll make this:
Pickled Cucumber
1 cucumber
Adverts keep the site running
1 shallot or a couple of spring onions
Tsp sea salt
1 tbsp vinegar (any type)
1 tbsp caster sugar
Adverts keep the site running
Like what you see? The less-stuff Patreon Community gets early access, exclusive content and freebies. You can become a Patreon for as little as 22p a week!
½ tsp coriander, cumin, mustard or dill.
You will need a medium sized jam jar with a good lid.
Use a vegetable peeler to slice the cucumber into thin strips.
Finely chop the shallot or spring onions.
Layer the cucumber and onion into the jar, scattering the seeds over as you go.
Mix the sugar, salt, and vinegar and pour over the cucumber.
Adverts keep the site running
This stores for up to 2 weeks in the fridge but needs to be kept for 24 hours before eating.