Did winter get you down? Did you break all your resolutions?
In 4 weeks you could be feeling rested and organised with the "Spring into Action" workbook
Make this Spring the best yet!
- Get a better nights sleep.
and drink enough water without thinking about it
- Save money and grow your own veg.
even if you don't have a garden
- Have time for yourself.
and fit some relaxation into a hectic schedule
- Spring clean your home.
with natural cleaning products you have made yourself
"Spring into Action"
is a workbook that will make all this easy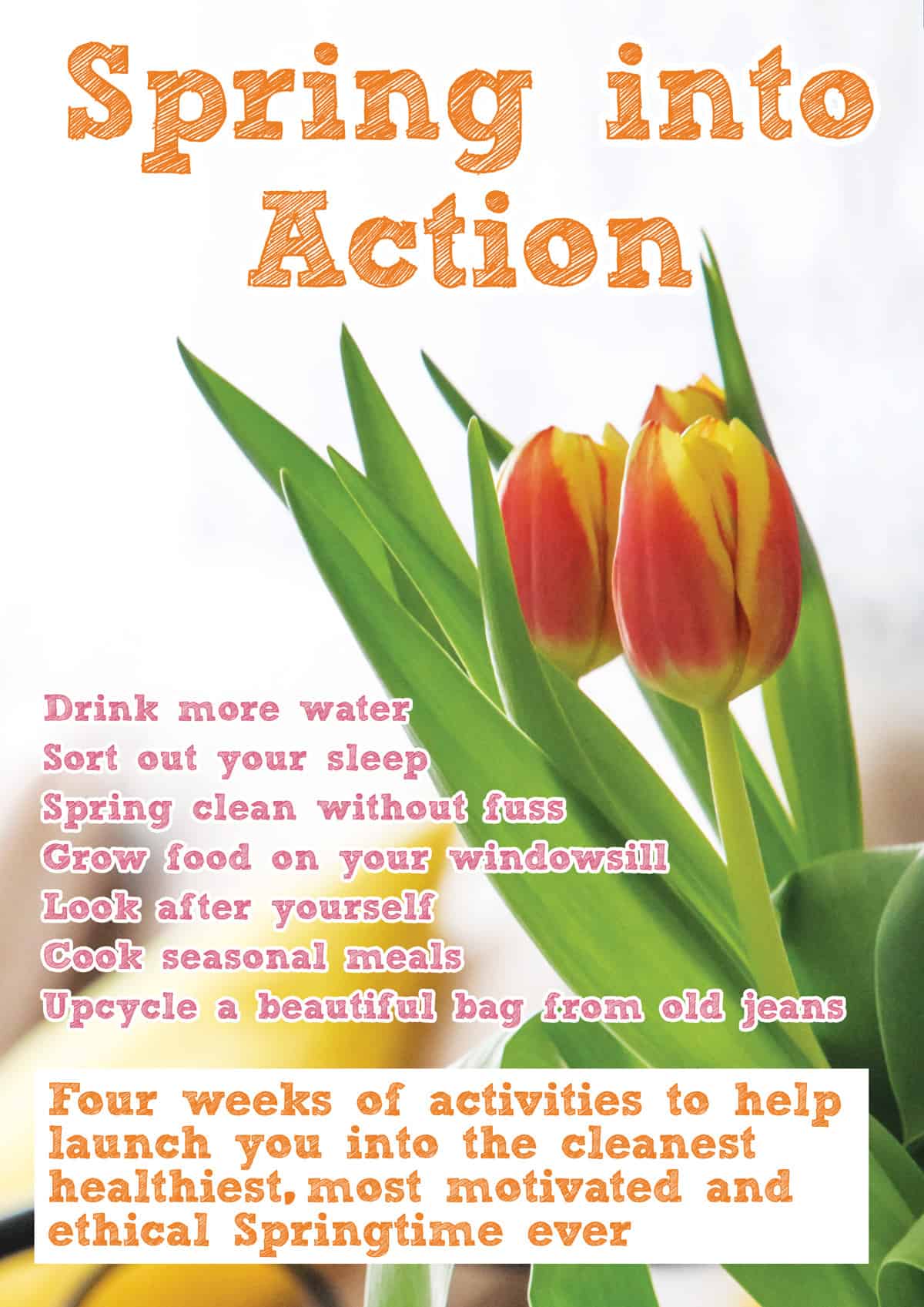 £10 for 48 pages, print out what you need, when you want it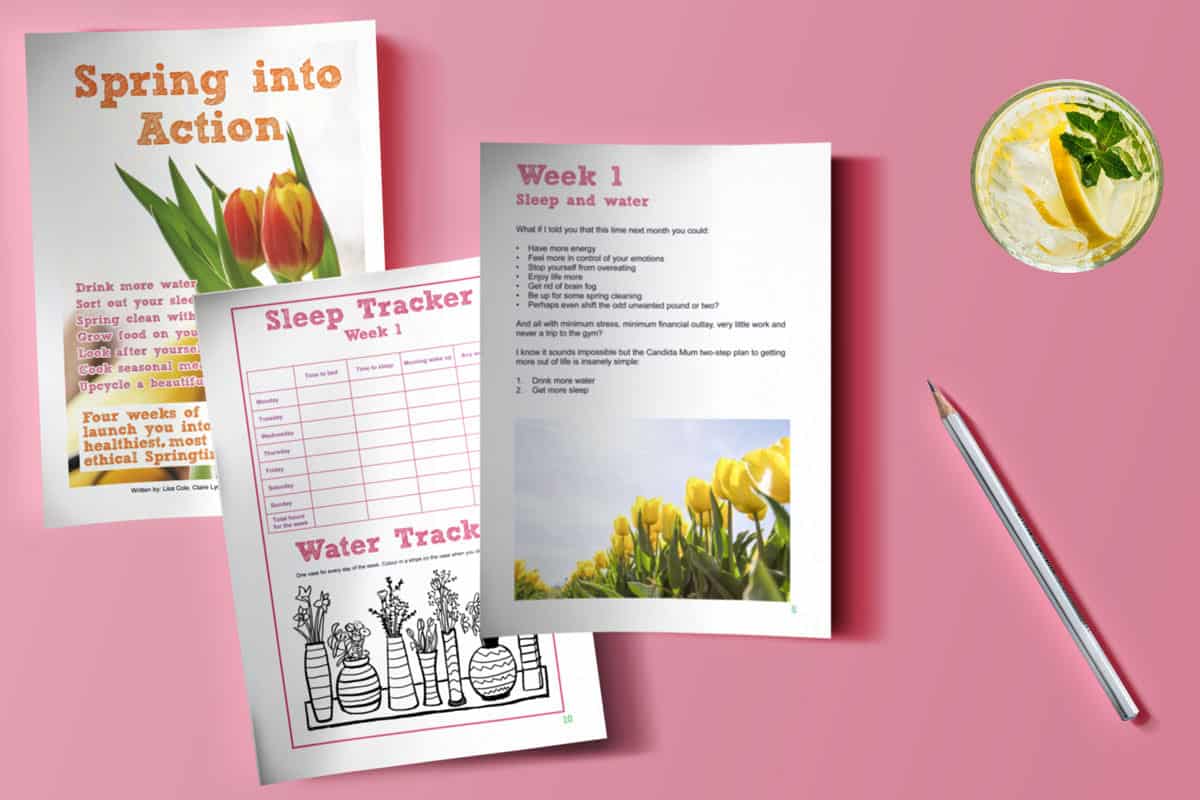 Week One
The focus here is on improving sleep quality and drinking enough fluids-both essential for keeping healthy. Full of hints and tips, as well as a record to keep track.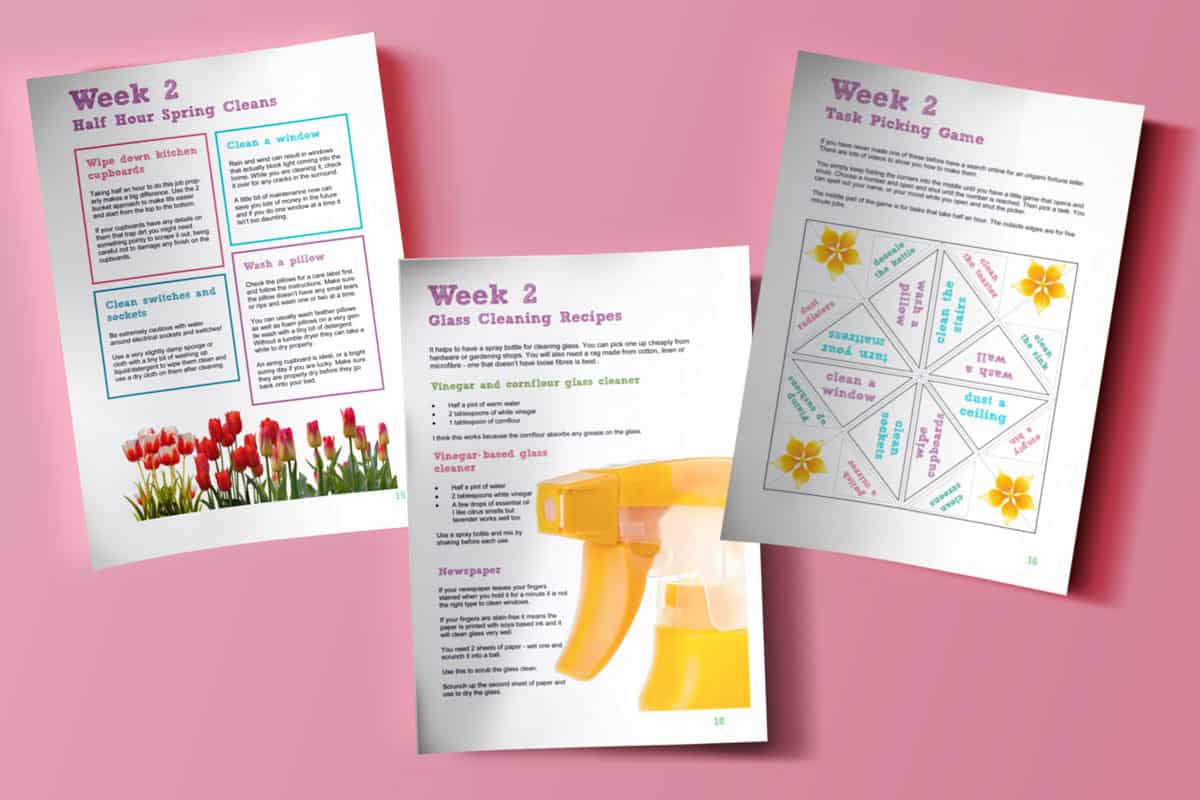 Week Two
Here you can tackle the dreaded Spring Clean, with a more gentle and considered approach – it may even be fun!
Week Three
Packed full of ideas for growing and using seasonal produce to increase your vitality and vitamins. No need for a garden or even a window for some of them.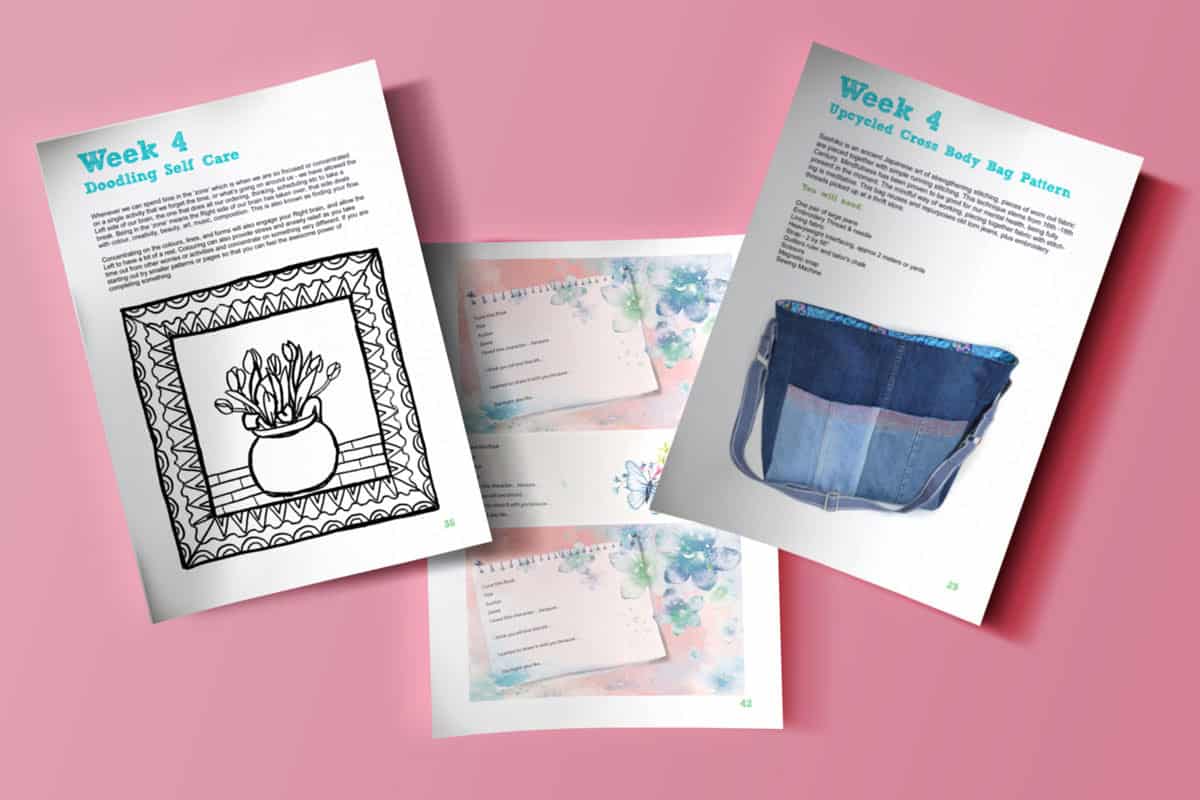 Week Four
Focus on looking after your physical and mental well-being with a range of ideas for healthy living, with the same practical approach and realistic options.
Wonderful read and great advice. Really useful in all areas of de-cluttering and health and well-being. A realistic and handy booklet where the tips are written with style and is good to read as well.
A really fun way to tackle spring cleaning, decluttering and healthy living. I love the vases to colour in to make sure you drink enough water.
£10 for a resource you can use again and again
I have a copy of this and love the 5 minute spring clean ideas and the tips on natural cleaning ingredients.
Spring into Action is full of little ideas that will help you get organised, well rested and happier this springtime.
48 page PDF with printable checklists and worksheets. Including:
a full upcycling tutorial to make a gorgeous bag from old jeans
seasonal recipes
ways to grow your own veg without a garden
loads of worksheets, just print off what you need again and again
easy spring cleaning made fun
loads of tips and tricks to get you sleeping better and drinking more water
I've teamed up with upcycling expert Vicky Myers and the brilliant Claire Lyons who is the frugal family expert. Between us we have come up with a solution to make spring fun, frugal and environmentally friendly too.  Candida Mum has helped with her expertise on sleep and hydration.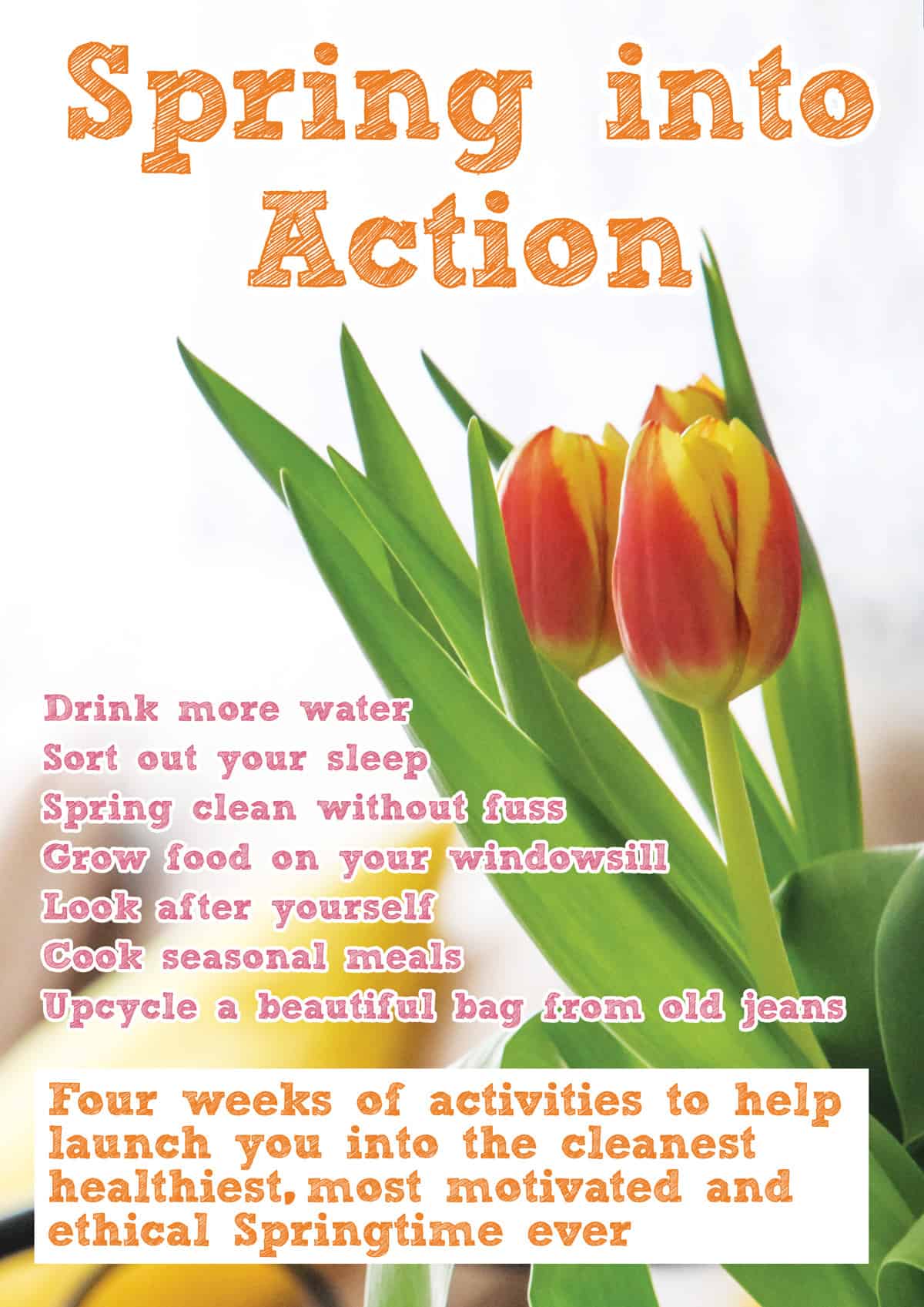 Loads of lovely worksheets