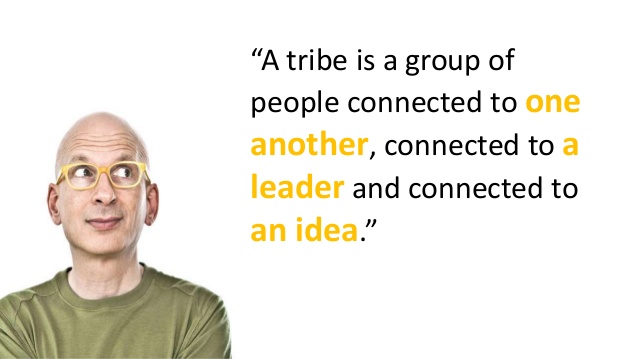 Who am I? (Seth Godin's Freelancers Course Assignment)
In a nutshell – I'm trying to up my game in my design work and my writing. I've enrolled in Seth Godin's Freelancers course and this are the assignments from section 1. It has to be public.
Seth Godin, if you haven't heard of him is a digital marketing expert and writer of many books. He is big on the idea of tribes of people that connect to each other. Less-stuff is a tribe I am very proud to be a part of.  There are lots of free resources on his website and if you are interested in taking this course it is reduced if you go through his site. The course has a 30 day money back guarantee so there is no risk trying it.
Adverts keep the site running
Exercise – Who are you?
What do you want to do? (Not your job, but your work, now, tomorrow, and in the future)
I love what I do already. I'm a freelance graphic and website designer, my job is varied and exciting. I like deadlines. I want to write more. I want to be able to afford to write more because at the moment any time spent writing is time spent not earning money. I want to be able to do my job without being stressed about where the next money will come from. I want to get away from the dread that Monday morning brings when I turn on my email. The 7am dealing with an email that says one of the sites I have built is broken, when it generally is not but I have to check anyway.
Who do you want to change, and how do you want to change them?
I have a problem with the idea of changing people. I don't want to change people, I would like to help people and if that involves a change then that is their decision.
How much risk? (from 1 [a little] to 10 [bet everything]), how much are you willing to put at stake to make the change you seek?
Nil. I'm a single parent. I have a hungry teenager and 2 judgemental cats to feed. I cannot risk anything.
How much work are you willing to do to get there? Be specific about the tradeoffs.
I love hard work. I'm very happy to work hard. I'm not going to trade off time bringing up my son with earning money though.
Adverts keep the site running
Like what you see? The less-stuff Patreon Community gets early access, exclusive content and freebies. You can become a Patreon for as little as 22p a week!
Does this project matter enough for the risk and the effort you're putting into it?
Yes, the only thing I am risking is my time spent not earning money. Both my design work and less-stuff are worth spending time on. My design work already brings in money, I am hopeful that less-stuff will one day.
Is it possible — has anyone with your resources ever pulled off anything like this?
It is hard to tell. I'm writing about owning less stuff so I can't push products or merchandise on people. I suspect that the only people who make money from blogging are those that tell people how to make money from blogging.
Exercise- What do you provide?
What do people buy when they buy something from you?
When people buy my books they are buying a solution to a problem. The problem is that their lives are disorganised and full of clutter. The solution I provide is strategies to covercome all that without it becoming more stressfull doing it.
Leave out the easy, repetitive, generic stuff… What you are doing that's difficult?
Some techy stuff is incredibly difficult. I have to keep learning new skills every day. With Google changing the way search engines work so frequently I have to keep on top of how things work. To get websites looking swishy requires huge databases and there are often conflict problems. I am not paid to learn, so I need to find that time somewhere.
Exercise – List of 10 things I deliver to my client
Things that aren't the thing. Things like timeliness, confidence, respect, a story, etc. Be specific.
Trust that I will do the job that needs doing
Trust that I will never promise something I cannot deliver
Belief that I have tried ideas myself and they work for me
Sensitivity about clients feelings
Honesty and open-ness about what I believe works best
Integrity, I am clear I am not after a fast buck
Value, I work hard and try to come in under budget and in time
Reassurance that everything will be ok
Strategies and ideas to move things forwards
A safe place to talk if needed
Exercise – Rank yourself
Compared to others who do what you do, rank yourself on: reputation, knowledge, expertise,
tools, handiness.
Reputation – 9/10
Knowledge – 8/10
Expertise – 8/10
Tools – 7/10
Adverts keep the site running
Handiness – 10/10