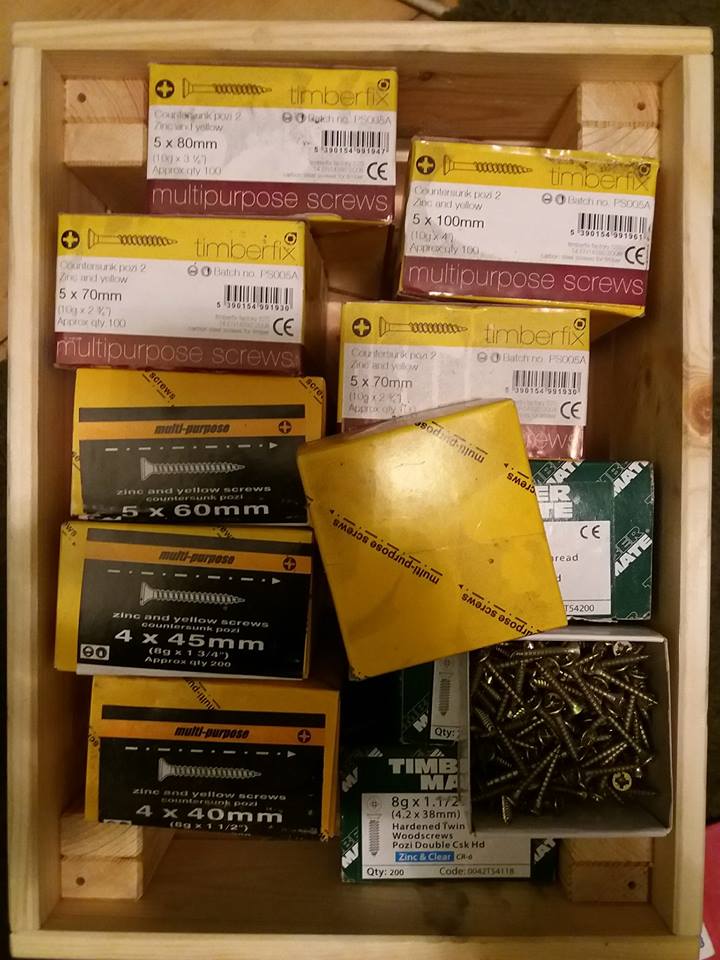 Ikea Live LAGOM Storage Solutions
In a nutshell – I'm part of the Ikea Live LAGOM project. I've had a house visit and we agreed that better storage would make my life easier so I've bought some boxes for under the stairs.
There is always work to do on my house and it is usually me that does it. The space under the stairs is where all the tools and paint are kept. Everytime I need something (which is pretty much weekly) I have to either move the bike out of the way or squeeze past it to get what I need. The supporting pillars get in the way of everything and it turns into a balancing yoga act to reach anything. I've torn a muscle in my shoulder which makes all this doubly difficult and that shoulder doesn't look like it's going to magically restore itself back to form any time soon.
Adverts keep the site running
I've organised under the stairs so that the things I need most are at the front.  At the back there are large shelves that go in an L shape from the back right under the stairs. I store things I don't need often at the back – tins of paint because the tins rust if I keep them outside. There is a box of bits for the car, another for camping stuff and lots of boxes of nails, screws, brackets and drill bits. It's all stuff I need but it's difficult to get to when I need it.
Before and after
The Ikea Live LAGOM budget didn't stretch to the boxes or castors but it is such a good idea I've spent my own money on them. The large boxes are £9 and the castors £8. The small boxes are a fiver.
Making the boxes
I don't follow instructions so I've no idea if this is how you are supposed to do it but I found that using the base the wrong way round gave a better surface for the castors.
Despite my extensive collection of screws, the shortest I have show through the base on the inside so I need to get some shorter ones  – the castors don't come with their own screws.
Adverts keep the site running
Like what you see? The less-stuff Patreon Community gets early access, exclusive content and freebies. You can become a Patreon for as little as 22p a week!
There are a few bits to go back into the boxes but I think we can do without the shelves at the back of the under stairs now, which would mean the bike could go further back. The space looks so much better without the bike there but there is nowhere else for it to go. For the moment I'm using those shelves to store bags. It might be a good place to store walking boots and wellys too.
Time well spent
This took 2 hours to sort out, including building the boxes, blogging as I go but not including the trip to Ikea, which was punctuated by hot chocolate. I'm left with some car bits that can go to the tip, a box of ancient wood planes I love but don't want to see that can go into the loft and 2 empty work boxes which I can Freecycle.
All in all this was a successful, if exhausting and rather grubby 2 hours well spent. Generally I try to avoid decluttering purges but it turned out that not much of this had to go, it's all needed stuff. This wasn't the sort of job that could be dipped into in the normal less-stuff way, getting rid of a few things a day but it's been worth the effort. I can move the boxes around to make the first one is a decluttering box – with a plastic bag in it it would work really well and when it's full I'll take it to the charity shop.
For the moment I need to live with this and see what feels best to do with the new space.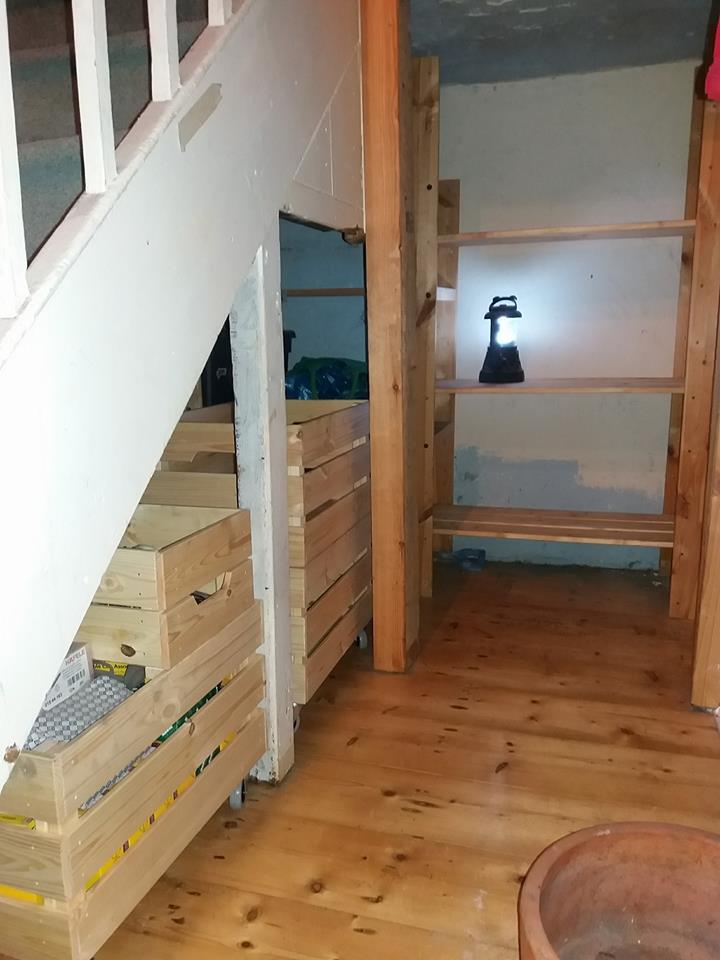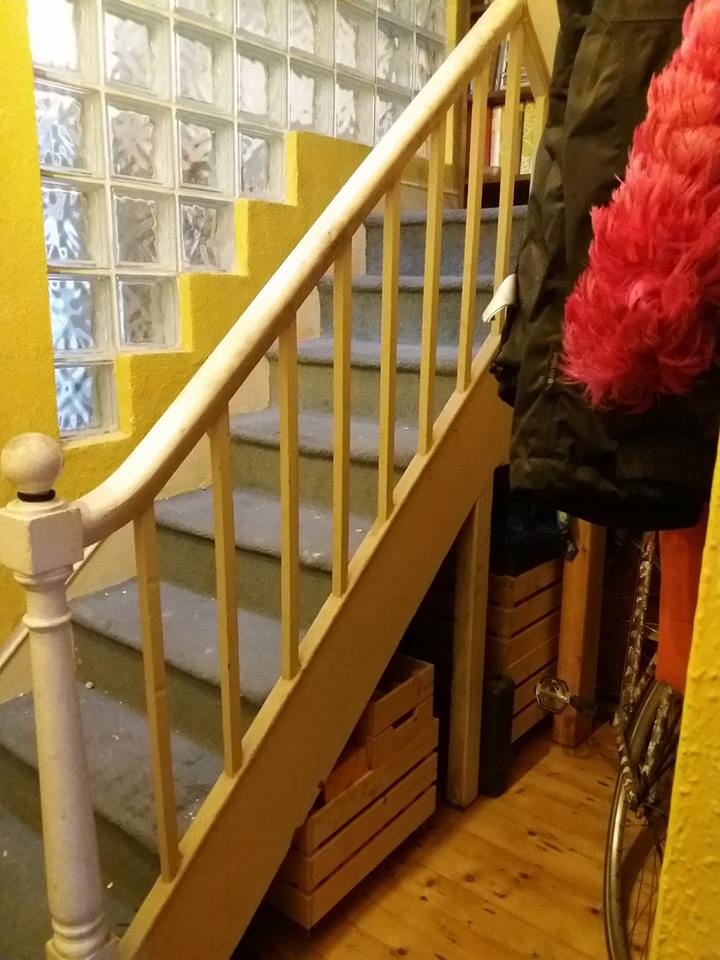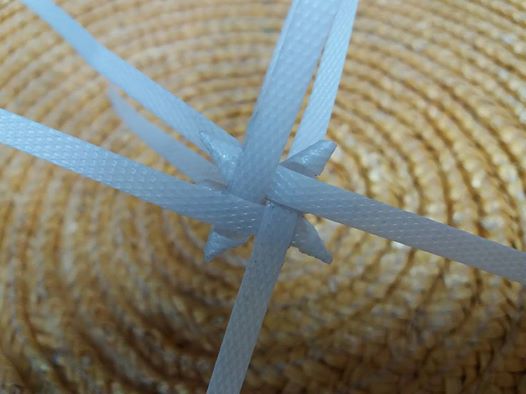 If you need some ideas for using up the plastic packing straps and you have a great deal of patience you could try making Moravian Stars or Packing Strap Bags.

Any craft meant for paper strips should work with these too, there are some lovely ideas here.
Adverts keep the site running
Disclosure – Ikea have given me £300 to help us live more sustainably. That budget didn't stretch to the boxes so I've funded them myself.