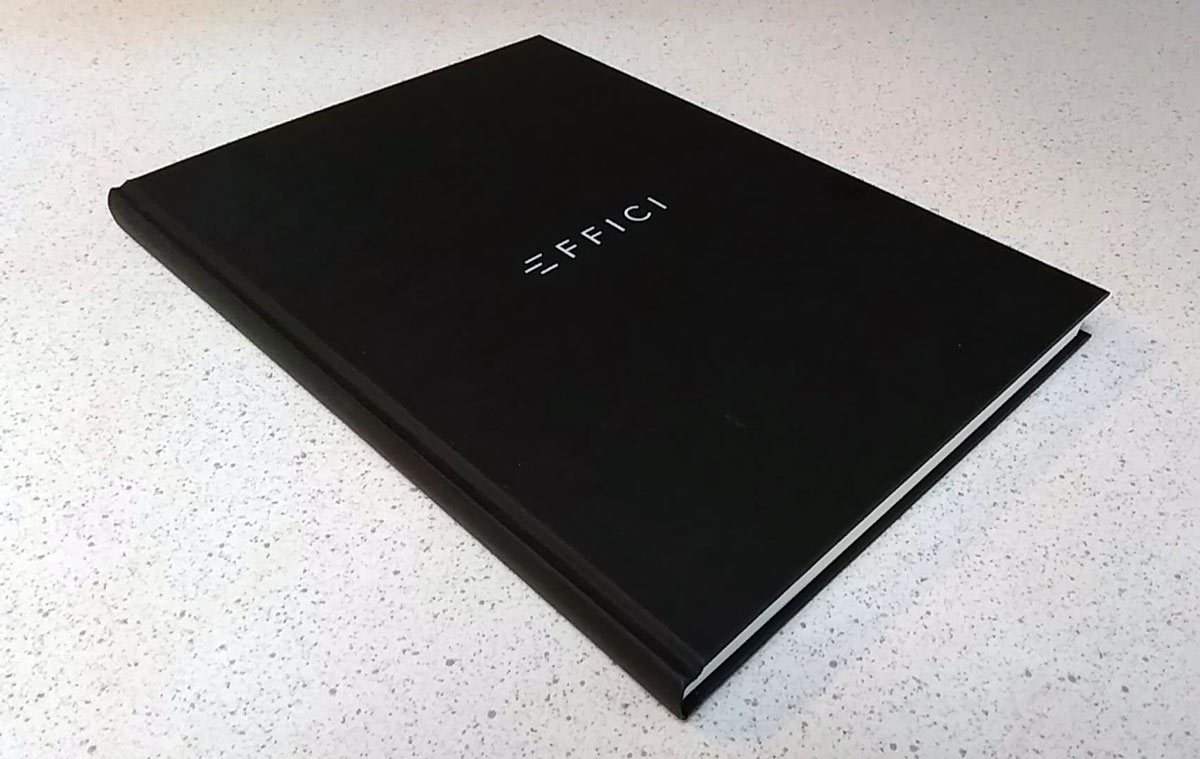 Getting efficient with the Effici Productivity Planner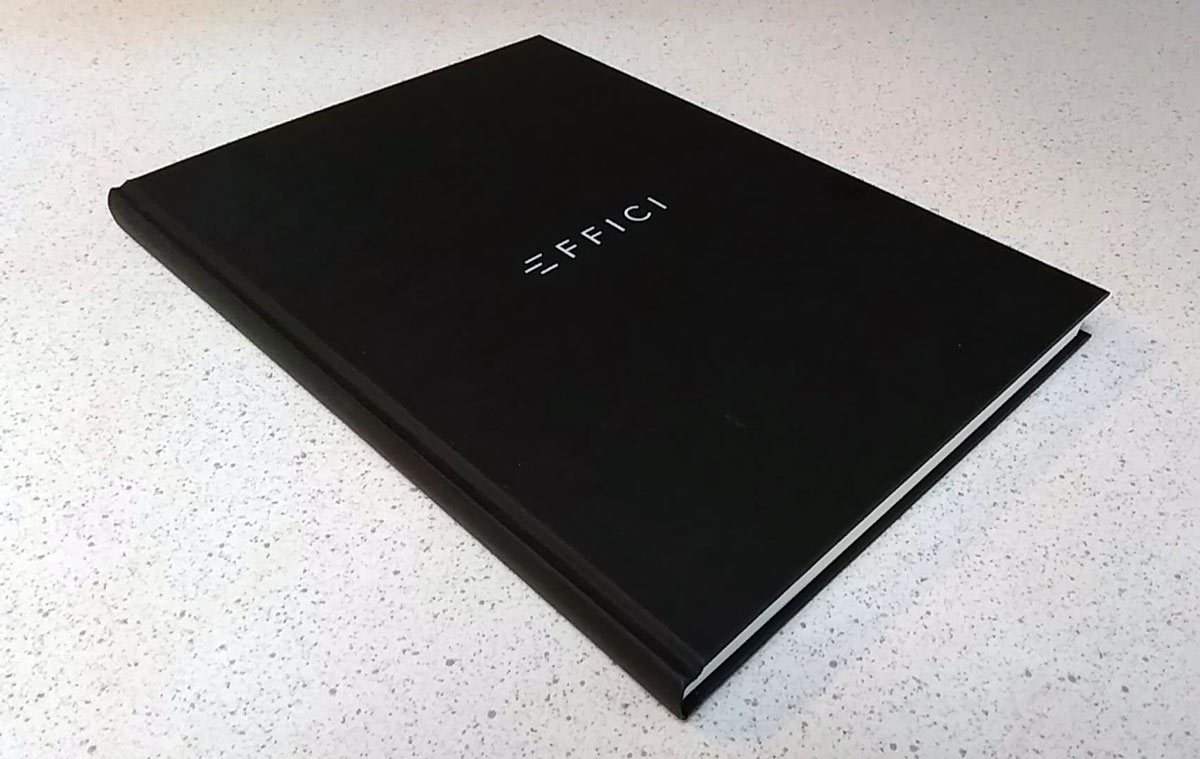 If you are looking for a nice big flexible journal that helps you track your habits and make the most of the day the EFFICI Productivity Planner could be for you.
Adverts keep the site running
Beautifully bound, with decent quality paper, the EFFICI is packed with useful little features. It is designed to be sent out quarterly, on a subscription scheme and I love the idea that you can start afresh every few months.  Here are just some of the best bits.
The Daily Habit Tracker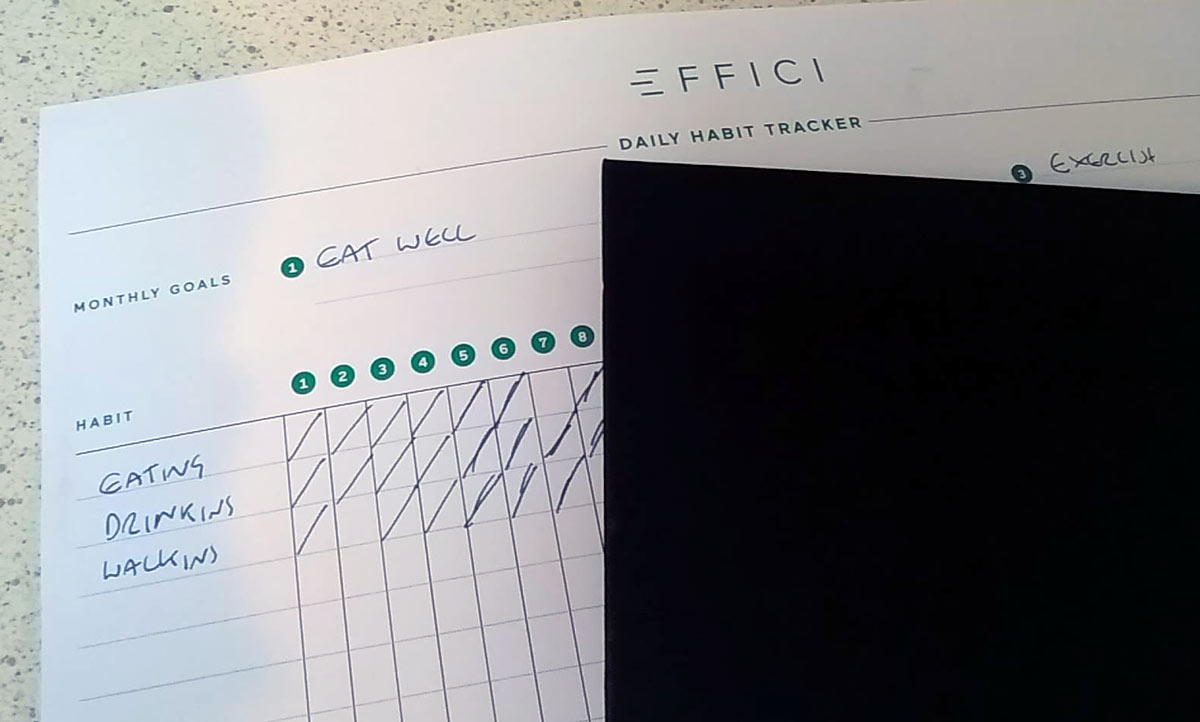 Each journal comes with Daily Habit Trackers. These are very flexible with room for 12 different habits. There are numbers for the date and you can cross off or colour in the days you maintain your habit. I like the way this is set out, it has structure, but like the whole planner, it is very versatile and flexible.
Planning ahead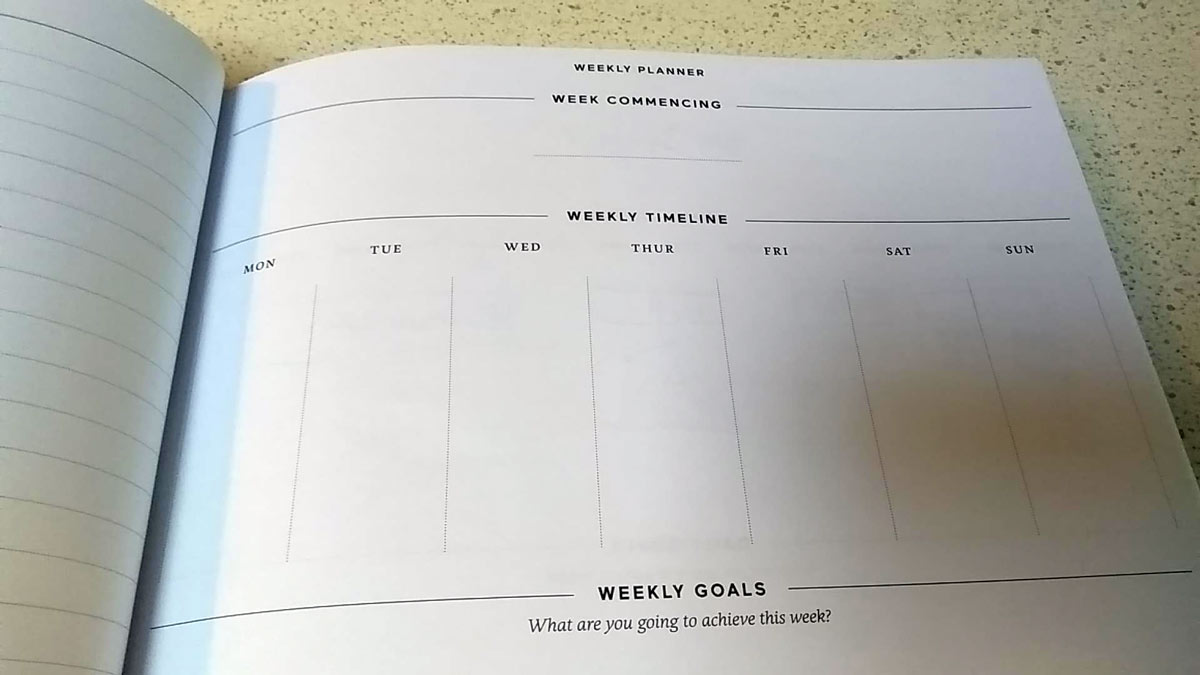 The planner has space for you to map out your goals for the month, then to break it down into weekly goals.  You can block out time visually which really helps with project planning.  The next few pages are for breaking down those big goals into weeks, and there is space for you to reflect on what is working and what you need to change.
Daily planner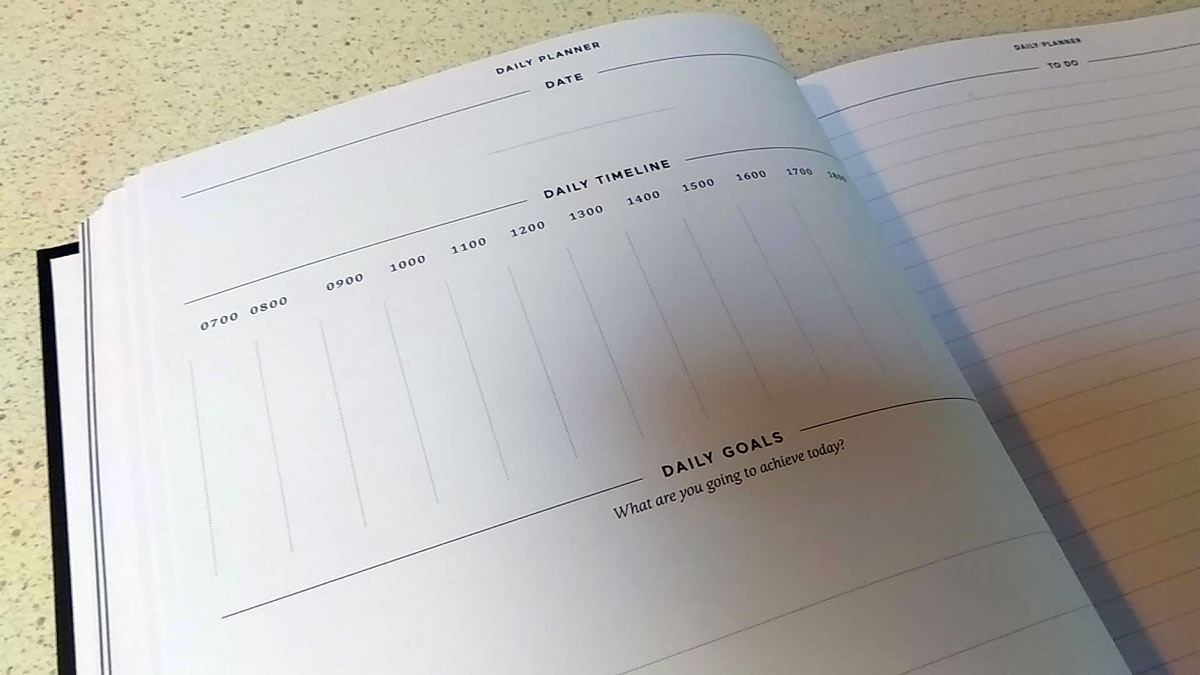 Lastly there is the daily planner. One side of the book has the timeline and space for your goals, the other side is lined paper, perfect for notes or lists.
Adverts keep the site running
Like what you see? The less-stuff Patreon Community gets early access, exclusive content and freebies. You can become a Patreon for as little as 22p a week!
The best bit
The best bit is the productivity score. There is space to grade yourself daily from 1 to 5 and I found this really helped me motor through my lists.
Pros and Cons
Some of the pros are the same as the cons because the good bits of the Effici Productivity Planner depend on what you want from it. No planner is going to actually do the work for you.
Pros
Nice big size, great for desks
Good quality binding and paper
Flexible and versatile page layout
Easy to use
Good for many types of projects
Undated, so can be used whenever you like
Nice long page marking ribbon
Cons
Too big to carry around if you work away from your desk
You have to write the dates in
Conclusion
This is a really well thought out planner. I have a split week and I work from many different locations so I found that I was only using it when I was at my desk.  Because I'm not carrying it around I'm using it only to keep on top of day job number 1 which is graphic and web design. Despite that it still helped me get things done, which is the ultimate goal.
I like the undated pages and the whole structure, it really cleverly helps you break a big goal down into smaller and smaller chunks until before you notice, it is completed.
And best of all, I love the idea of starting afresh every few months!
You can find the Effici planner at effici.co.uk and they have a great YouTube Channel with lots of brilliant productivity tips.
Adverts keep the site running
Disclosure
Effici gave me a Productivity Planner for review purposes, all opinions are my own and I have not been paid to write this post.