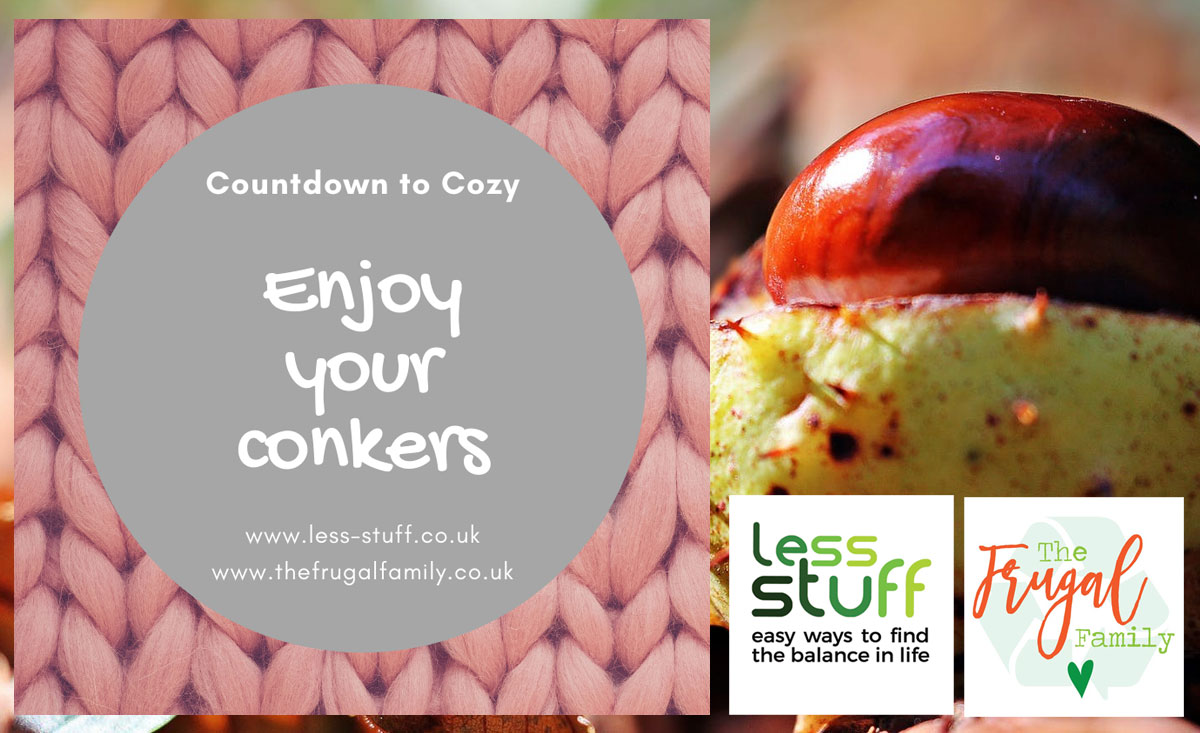 Countdown to Cosy – Conker Soap

This is an excerpt from the Eco-Friendly Autumn book which is packed full of ideas that will help you save money and live more sustainably.
Adverts keep the site running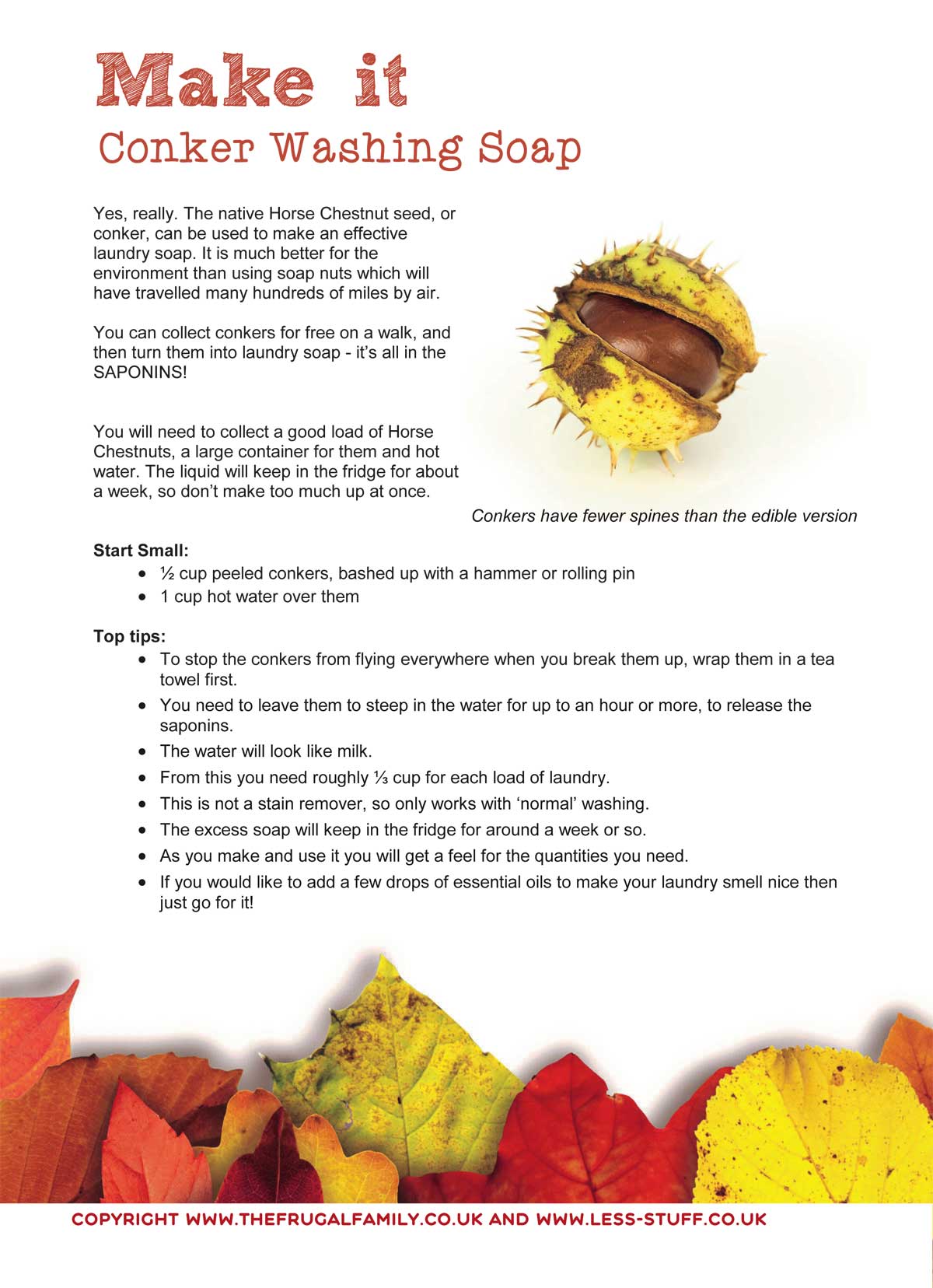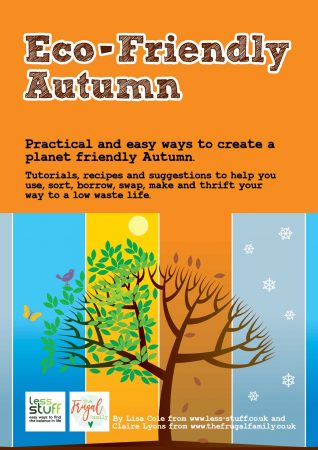 Join in with the conversation in the less-stuff Facebook group to share your ideas. I'd love to hear how this works for you.
Adverts keep the site running
Countdown to Cosy is a collaboration with The Frugal Family – check out what they are up to on their website www.thefrugalfamily.co.uk